Almost two kilometres of neon lighting shaped into sharp lines and abstract, sweeping forms create this spectacular installation by Welsh artist Cerith Wyn Evans, which is suspended in the Duveen Gallery of the Tate Britain.
Wyn Evans' new masterpiece, 'Forms in Space…by Light (in Time)', fills and stretches across the Duveen Gallery and it represents Tate Britain's annual invitation to an artist to develop a work in response to the grand neo-classical hall and the heritage of the space as a sculpture gallery.
The intricate lighting structure contains three parts and was created specifically for the Tate Britain Commission with support from auction house Sotheby's. The structure emerges from a single neon ring before it stretches and slides into a collection of three discs. The forms appear as scribbles and rough, erratic drawings, similar to 'light writing' with a torch captured by a DSLR camera on a slow-shutter speed setting. Before a glimpse of radial light transforms the fractured neon fragments into frantically drawn sparkler-lines on fireworks night.
[caption id="attachment_22496" align="alignnone" width="2000"]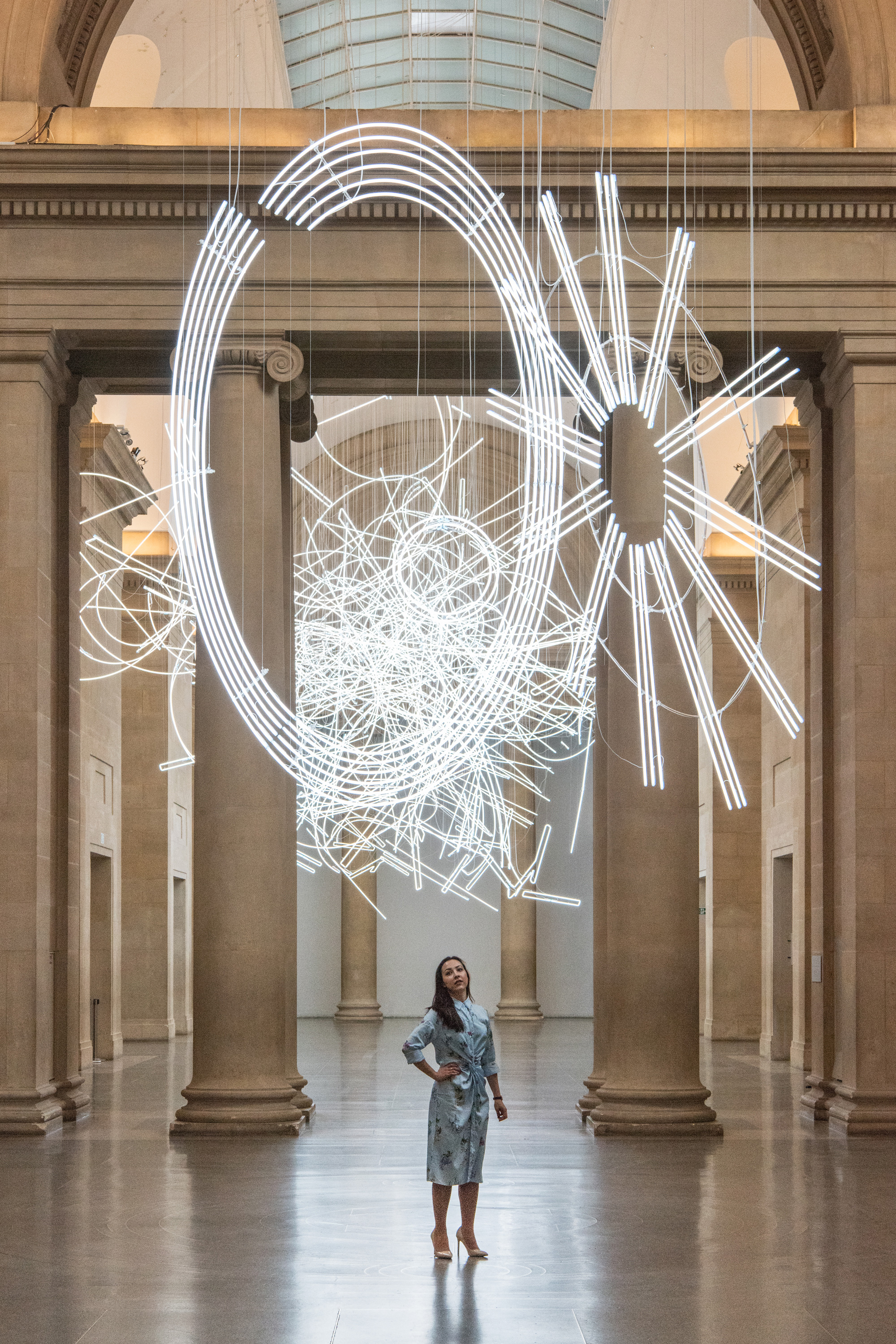 .[/caption] [caption id="attachment_22497" align="alignnone" width="2000"]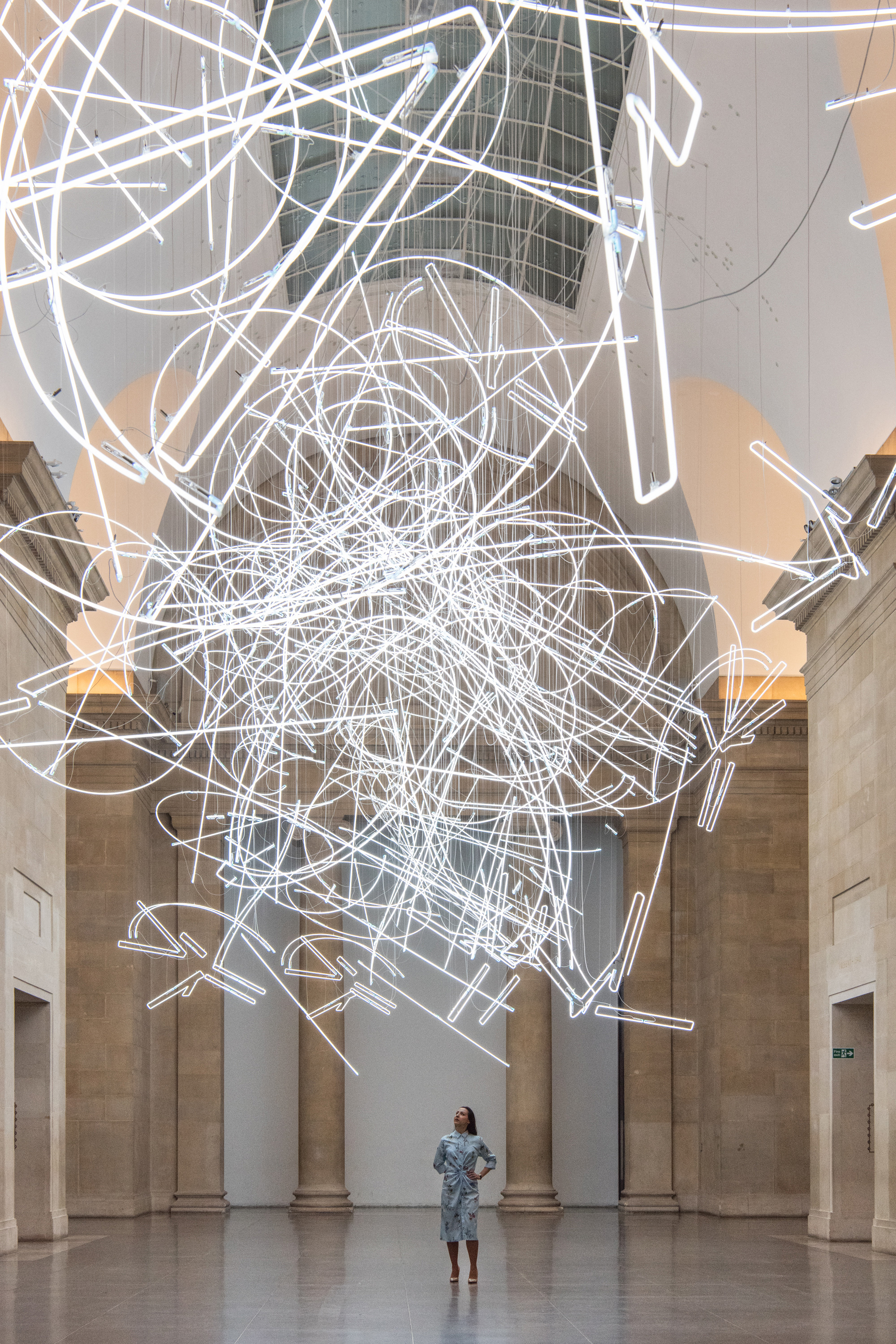 .[/caption]}
Make sure you pay a visit to the Tate Britain to see 'Forms in Space…by Light (in Time)' before August 20th 2017.
Images courtesy of Tate Photography.