When Edward Lovett founded Collecting Cars as an upmarket online auction site last year, he couldn't have imagined the unfeasible circumstances that have led to it being one of the success stories of a pandemic year. Lovett and his team work with sellers to provide honest descriptions and authentic photographs of the notable classic cars they accept for sale. They're now, say the company, "The UK's number 1 auction platform for iconic, collectible and sporting cars." Here are our picks of the choice collectables available to bid on, right now: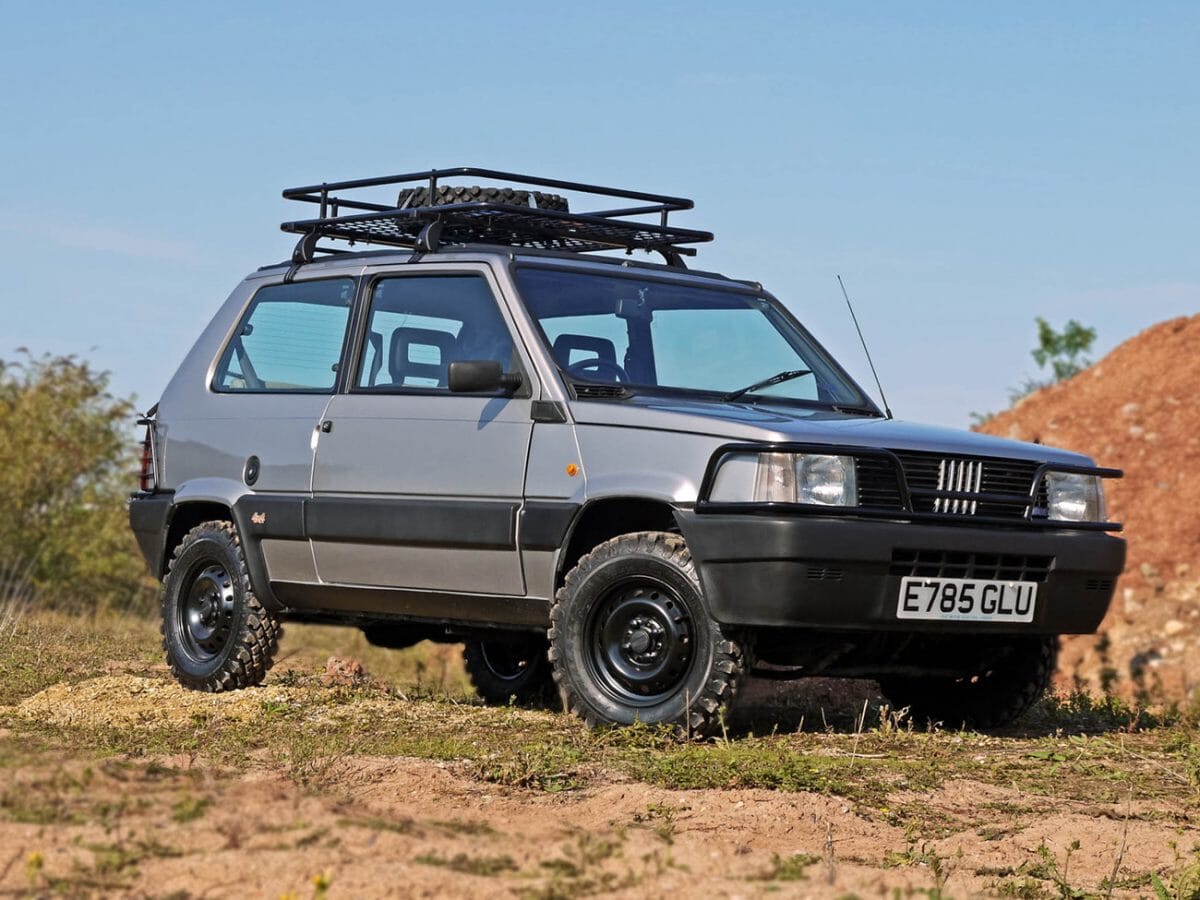 1987 Fiat Panda 4x4
Fiat's tiny 4x4 is a staple among Italians who value its rough and ready abilities, regularly to be seen, for instance, traversing fruit farms on steep Sicilian hills. For those less in need of its agrarian qualities, this is a delightfully rugged ultra low mileage everyday classic. The crisp Grigio Metallic paintwork has recently been renewed. The go-anywhere look is augmented with black after-market steel wheels wearing off-road Kobra Malatesta tyres. The unmarked beige cloth interior is a brilliant piece of minimal design featuring the original Blaupunkt radio/cassette player. A proper miniature Range Rover.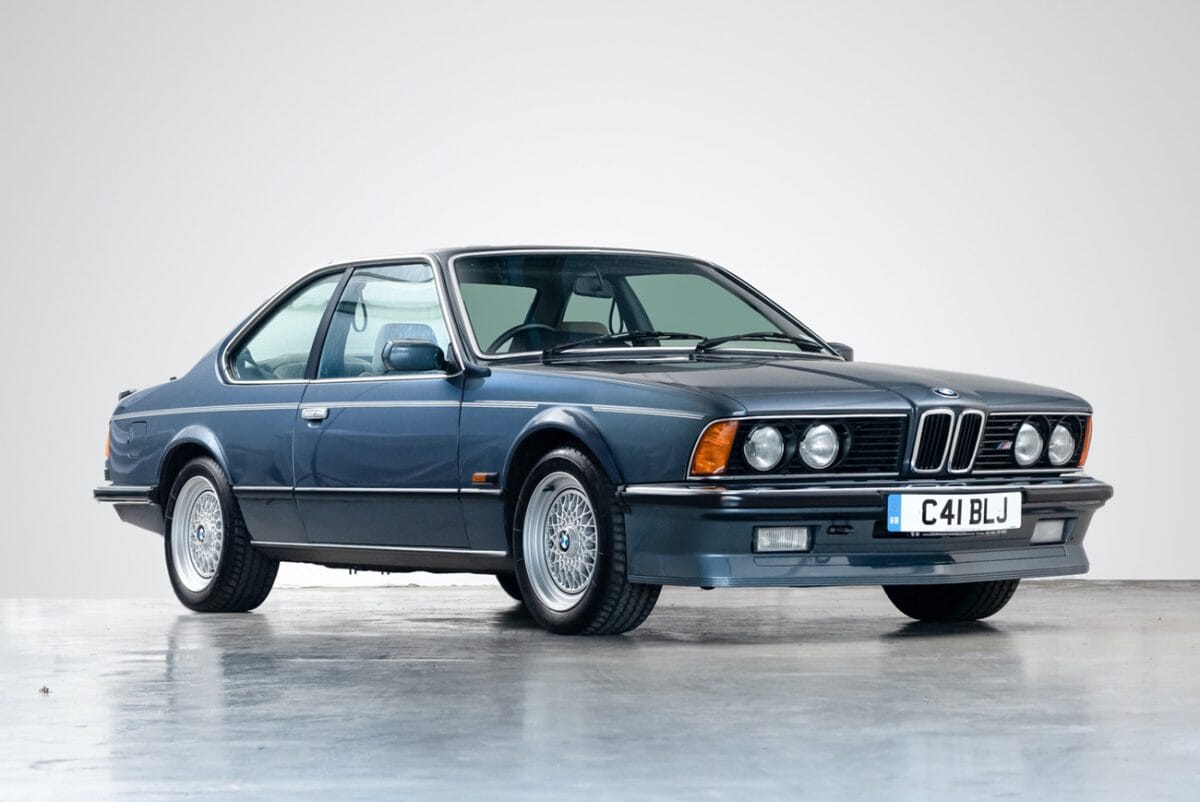 1986 BMW M635 CSI
Meet the high performance variant of a truly great 1980s BMW coupe, the tasteful alternative to the wide-boy Porsche 911s of the era. This BMW was one of the first products of Munich's renowned M division, aimed squarely at the real enthusiast. Under the bonnet is the big BMW's star attraction: a 282 bhp 3.5 litre straight six, a version of the engine first seen on BMW's landmark M1 supercar. This example is one of just 524 right hand drive versions made and presents in impeccable condition. The original Arctic Blue finish appears unblemished and the luxurious checked cloth upholstery shows very little wear. Details  – such as the full tool kit – are reassuringly present, making this BMW a true continent-gobbling GT.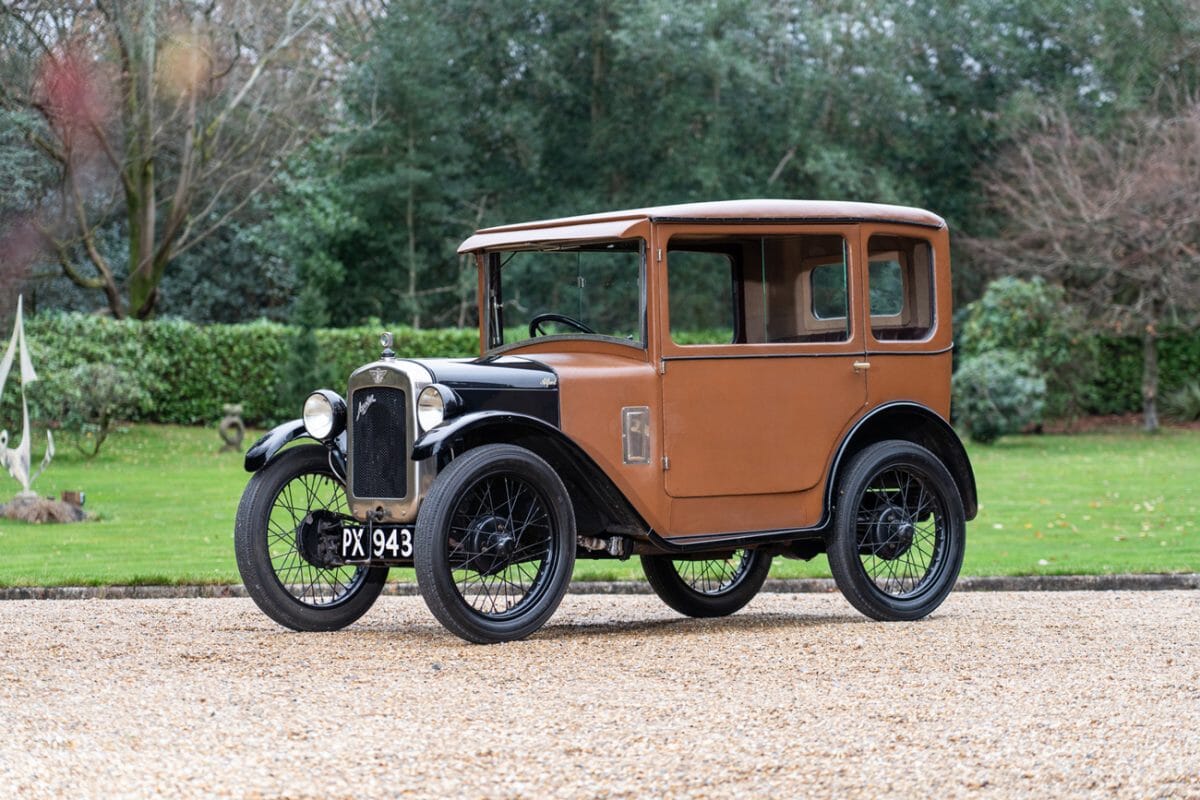 1929 Austin 7 Fabric Saloon
The vintage alternative that cannot fail to charm everyone who sees the little Austin. The Austin 7 was designed and marketed as being for everyone: Britain's own Model T Ford that paved the way for mass motor car ownership. The light brown fabric covering most of the body of this example has been renewed during its lifetime and now shows the patina of age. Gloss black paintwork to the bonnet and mudguards is likewise in good order, wearing its 90+ years remarkably well. The brilliantly simple interior is a world away from the digital excesses of 21st century transport. Don't expect rapid progress, but the 747 cc inline four is perfect for a Sunday run and ready to attract a crowd at the supermarket. The odometer shows an unlikely 3,203 miles but as the vendor charmingly notes, it has shown this mileage since 2007. A real delight.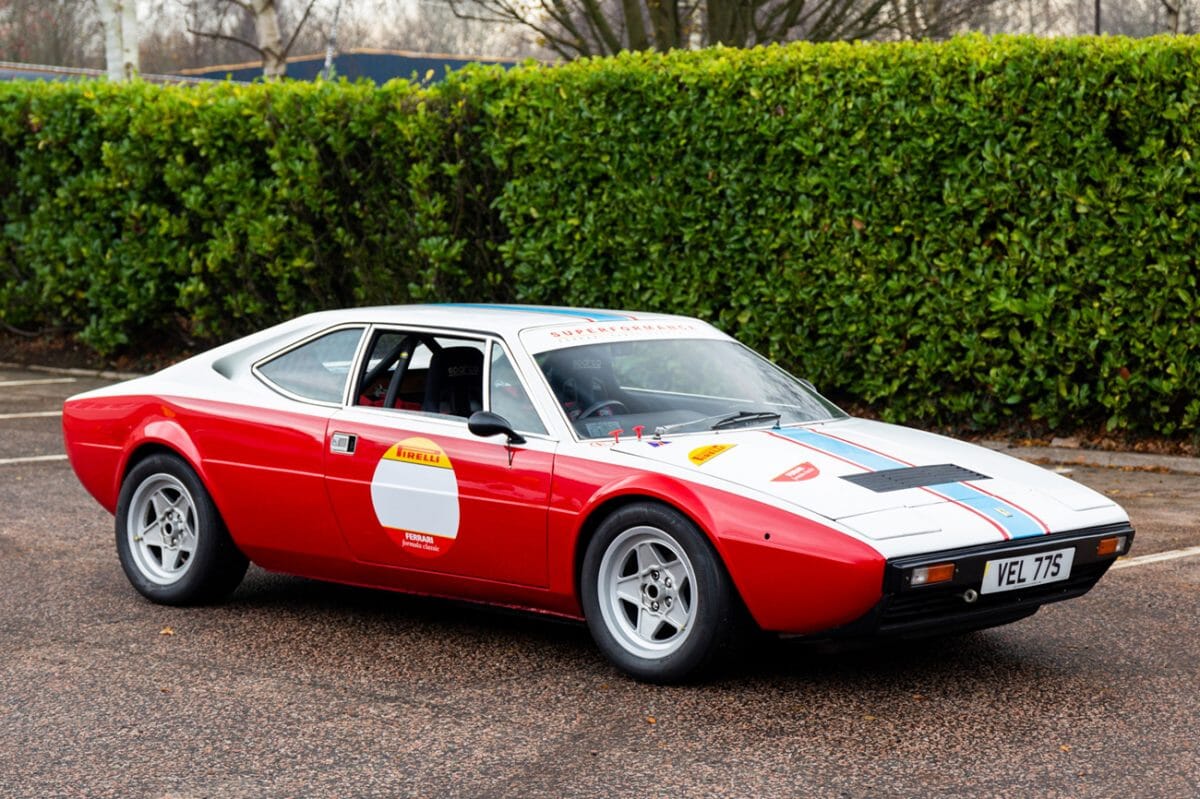 1978 Ferrari Dino 308 GT4
For your next track day, this is surely the Ferrari to have. The Dino 308 GT4 was Ferrari's first V8 production car and this example boasts a distinguished race history, while remaining road legal. The mid mounted 2.9-litre flat-plane-crank V8 has recently been rebuilt and now produces 250bhp, more than ample to raise the heart rate for those laps around Brands Hatch or Goodwood. The magnificently analogue dashboard remains, along with Maranello's trademark open gate manual gear shift. Just about everything else has been stripped out, as befits a true race car. Sparco bucket seats fitted with four-point TRS harnesses provide support through the most demanding of corners. There's a half roll cage where the rear seats used to be. If you're in search of a thrill-a-minute ride there's little to equal this under-rated Ferrari, which was one of the greatest cars released in the 1970s.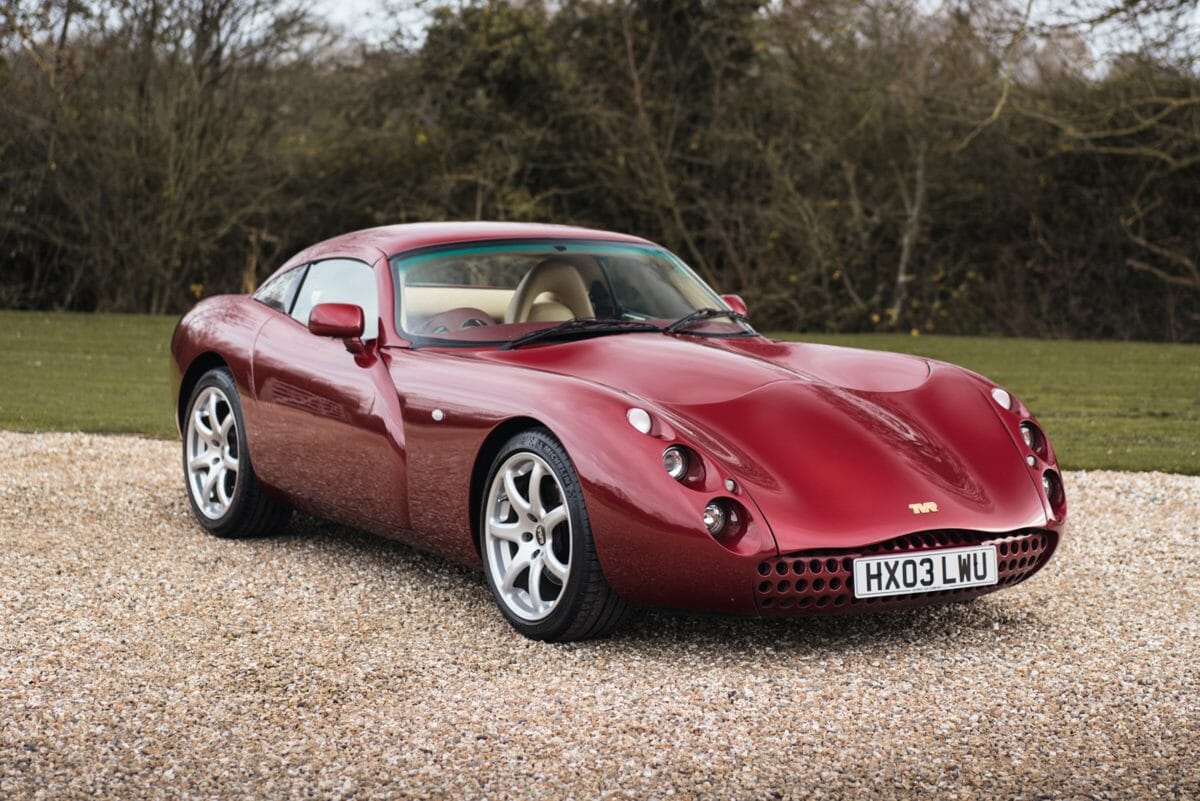 2003 TVR Tuscan Speed Six
The old joke about a TVR is that they're most often to be found at the side of the road, bonnet up, awaiting a breakdown truck. Bid with due care then, on this true-blue British classic, the likes of which we'll surely never see again. The from-another-planet looks were imagined in Blackpool, where the 3.6-litre 350 bhp straight-six was also both designed and made. Recent servicing by a TVR specialist is present and correct, essential on any of these resolutely analogue British brutes. The specialist concerned described this Nightfire Red Pearl example as one of the best he'd ever seen, which substantially adds to its appeal. TVR's unique design approach extends to the interior, as replete with voluptuous curves as the extravagant exterior. It's not hard to see why TVR aficionados are such a dedicated bunch. As a passport to this exclusive club, this Tuscan Speed Six may be just the thing.
---
---
Get your classic car fix: Read all articles from The Garage.
---
---