"There are around 900 million cars in the world, and thousands of models," Mercedes-Benz boss Dr Zetsche once remarked. "But there are only a handful of automotive icons. Our SL is one of them."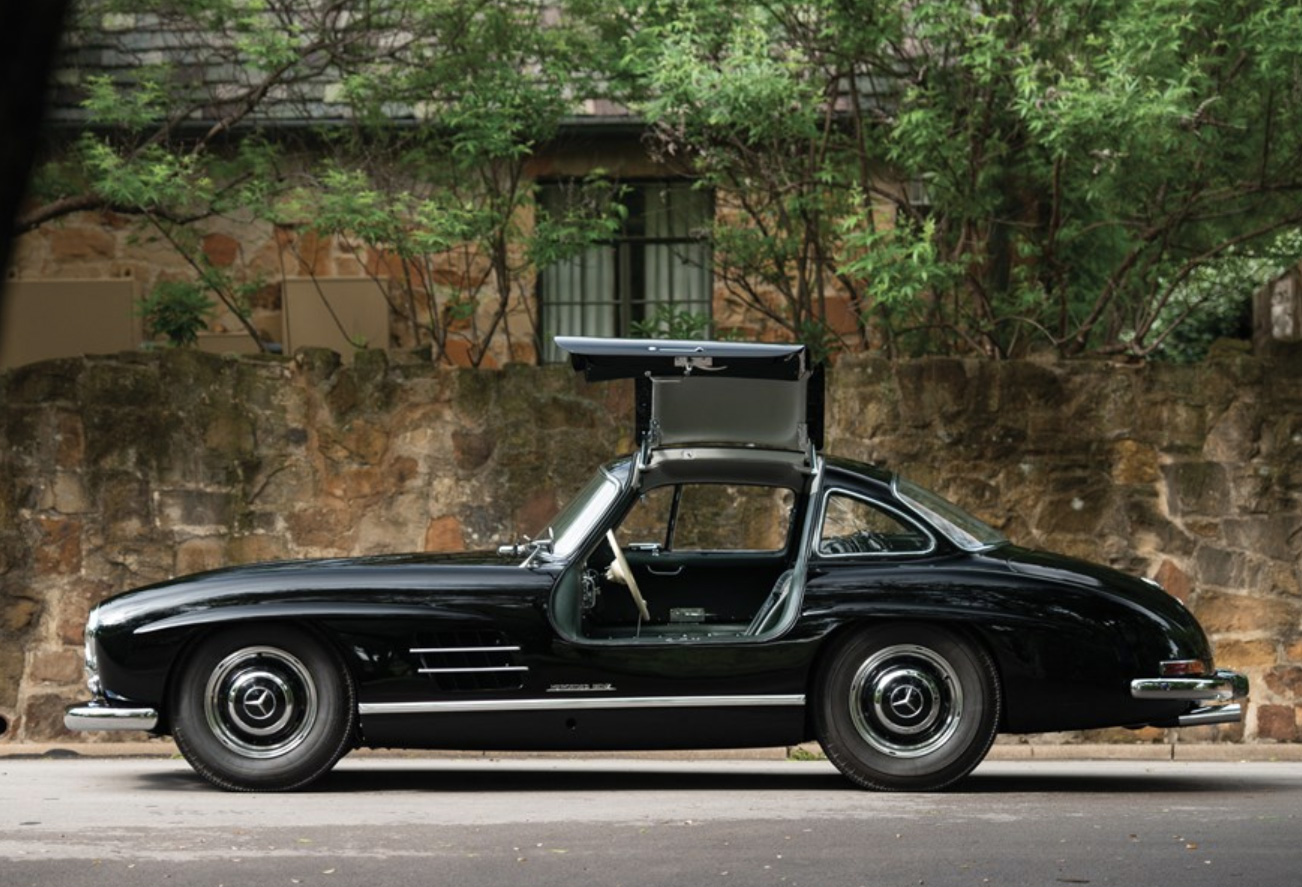 Whatever your automotive allegiance is you'd be hard pressed to disagree with the Dr, especially once you give this 1954 Mercedes Benz 300 SL Gullwing the once over.
The 300 SL Roadster was initially introduced to the world at the 1953 Geneva Motor Show and the new Roadster was above all else, a more refined car than what had come before.
There was no denying the 300 SL's mechanical performance, which had vastly improved in a short space of time, with the updated six-cylinder engine receiving the competition camshaft used in the NSL racing Gullwings, which was good for a life of 20 horsepower. The SL's handling also benefitted from a revised rear suspension with a lower axle pivot-point.
The immaculate 300 SL you see here is set to be one of the star turns at RM Sotheby's upcoming Monterrey auction, and in its current tenure, it remains one of the finest models in existence. Recently restored, the 300 SL features its original black paintwork with signature Gullwing doors. Making it one of the finest 300 SLs in the world today.