The Lincoln Continental Convertible might be best known as providing the last ride for President John F Kennedy, but this one catches the eye for very different reasons.
The exterior has been painstakingly wrapped in bespoke matt tungsten vinyl. The excessive chrome of the original has been discarded in favour of glossy black bumpers and grille, along with black badging. Even the lights join the blacked out party.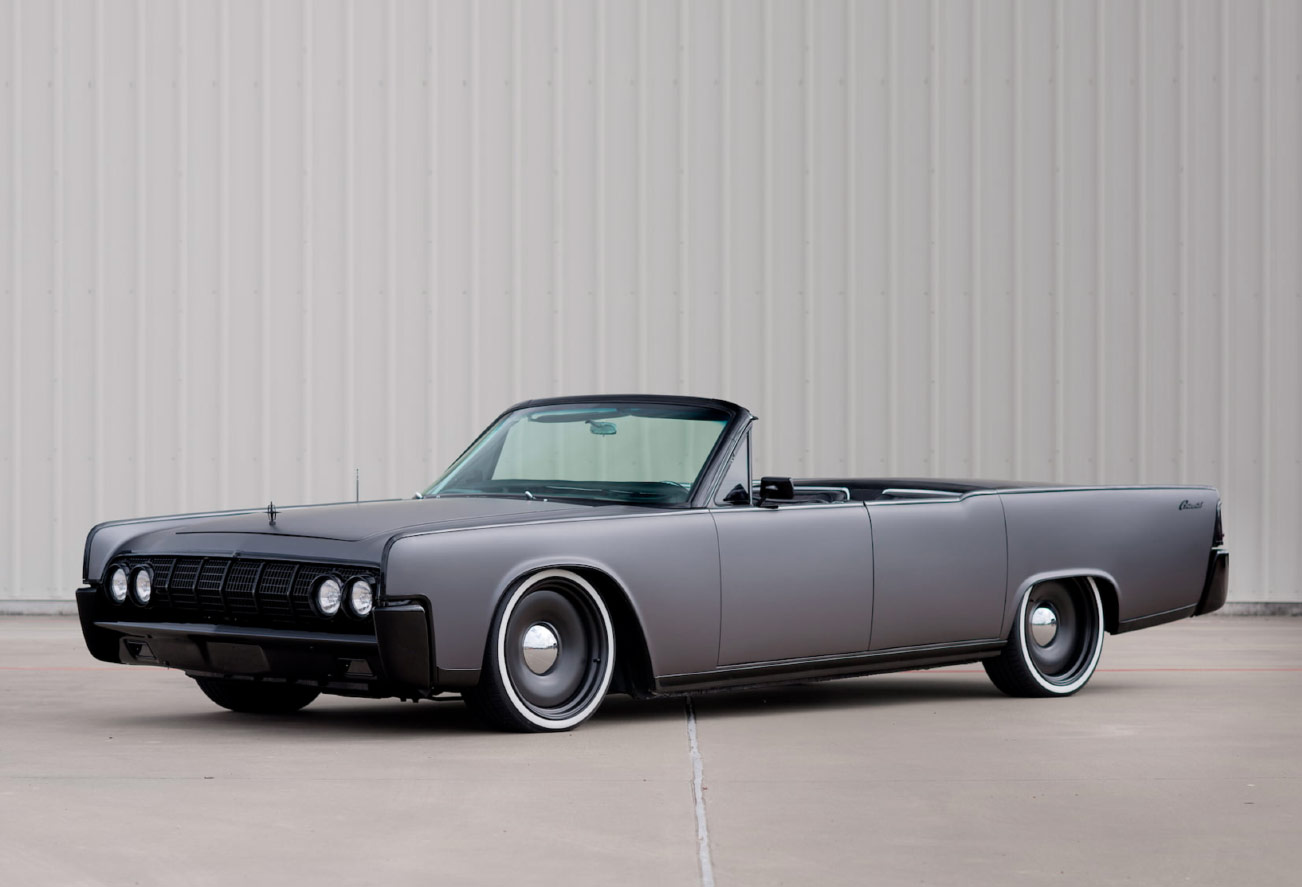 What's Inside?
You'll be driving your Continental with the hood down, not least to show off the interior's gloss black finish. Seats have Alcantara inserts for maximum Chelsea cruising comfort. Among the 21st century additions are an 8.4 inch touch screen with reversing camera.
What's Under The Bonnet?
Lift what you'll be calling "the hood" and there's the chrome. The Continental's V8 has been detailed and fitted with a custom exhaust together with a four barrel Edelbrock carburettor.