The AC Cobra captured the hearts of car fanatics and amateurs alike when it was first released. Since then, an industry of replicas developed to cater with the booming and sustained popularity of the model. Cobretti Engineering of Morden, Surrey was established in 1987/88 to do just that, and is regarded as one of the strongest replicas on the market.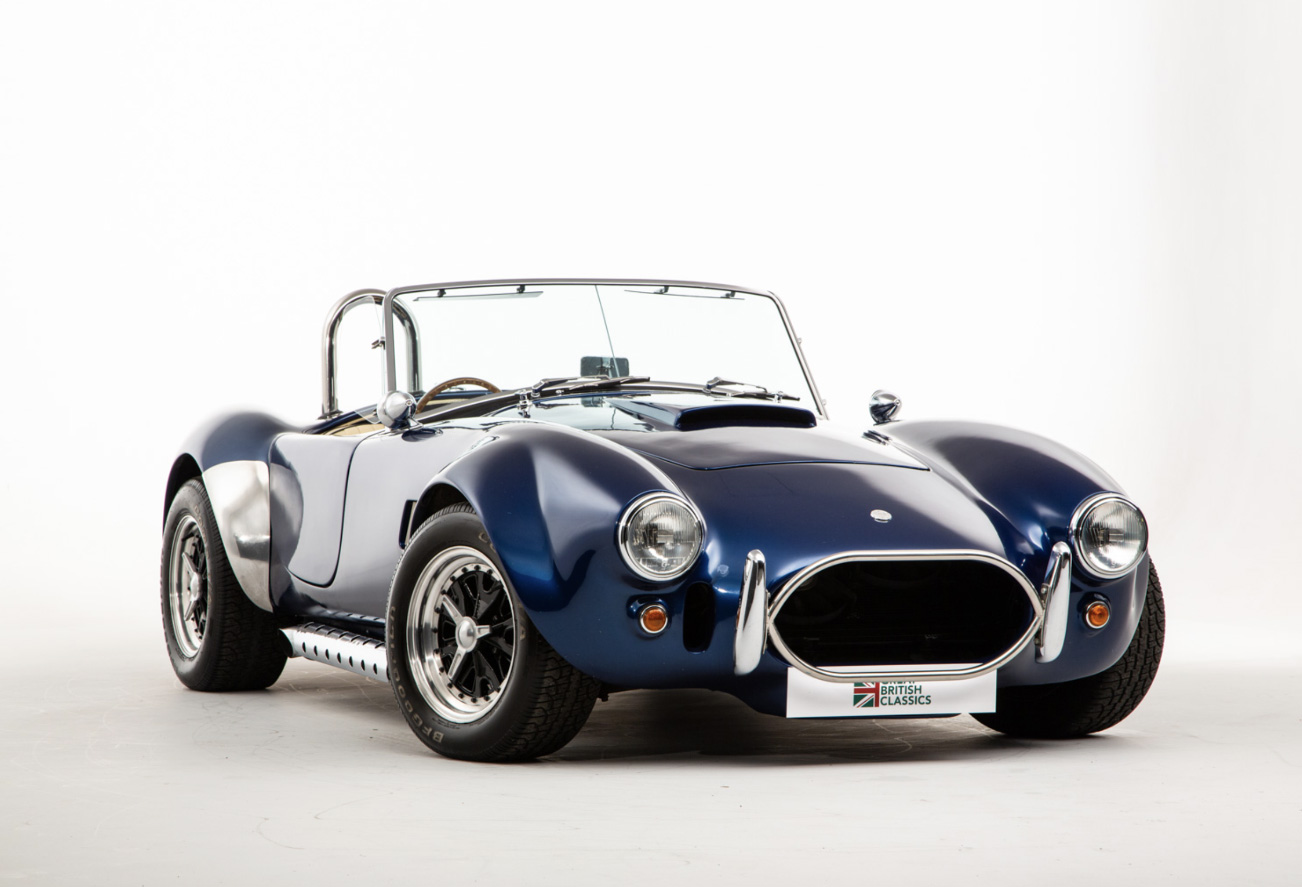 This 427 Replica houses a Chevy 5.7-litre 350cu V8, side-exit exhausts, Jaguar XJ6 suspension, Jaguar XJ6 Servo assisted braking system, blue racing harnesses and push button starter to mention just a few features.
Perhaps more striking even than the powerful under-bonnet workings is the Avus blue metallic finish. The deep colour combined with the wide wheel arches and low body is a memorable sight to say the least. The soft cream leather finish of the interior takes the visuals to the next level. We think that cream and navy blue is one of the best colour combinations so, as you may already be able to tell, we're quite a fan of this machine. Especially when it comes with a rather affordable price tag.