Designed to pick up the baton from the supremely successful, albeit slowly dwindling 250 GT series, the Ferrari 275 GTB forged a new era in sports car development with its unique sport-racer characteristics. Which is one of the main reasons as to why this supremely rare 1965 edition – which goes up to auction via RM Sotheby's Monterrey auction next month – has been handed the accolade of being the latest Classic Car Find of the week.
The long-running and highly successful 250 GT had reached the end of its development potential according to Ferrari, and so the 275 GTB debuted at the 1964 Paris Motor Show and took on a more ravenous, sporting-edge aesthetic than its patterning 275 GTS Spider that formed on a different set of qualities – namely that of comfort and luxury.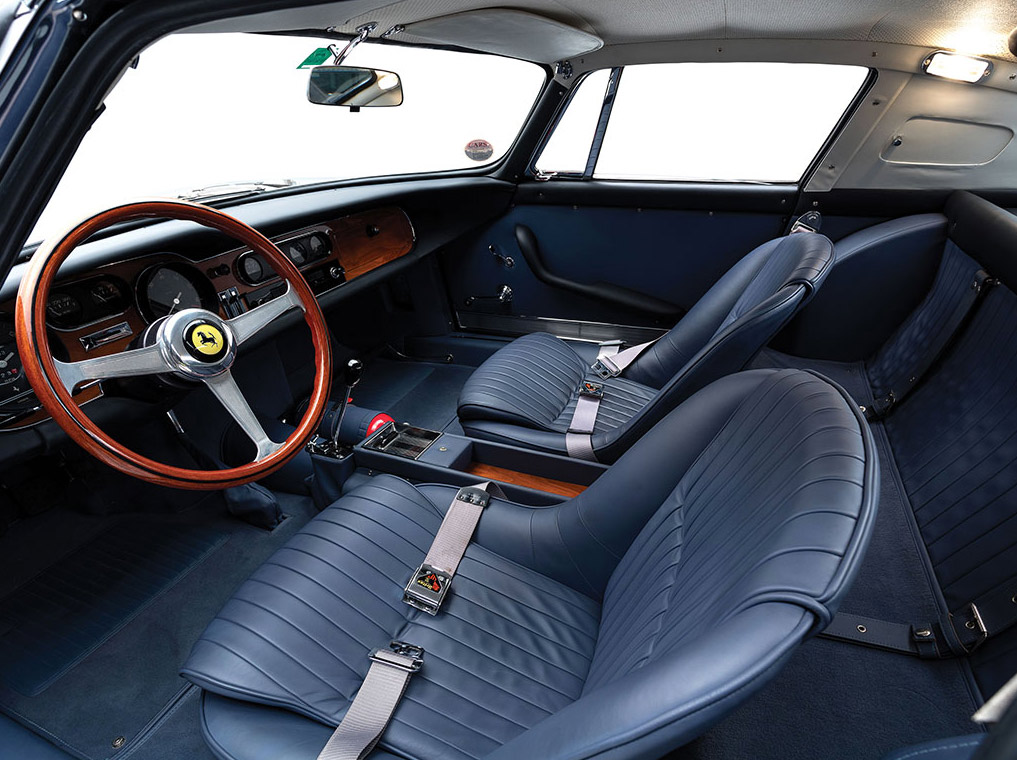 In fact, the 275 GTB, designed by Scaglietti, boasted unrivalled performance capabilities as it was the first road-worthy Ferrari to feature an independent suspension on all four wheels – a concept that soon evolved to feature across all future projects.
A second wave of GTB's were developed to feature a larger nose, for increased speed and traction, and many devotees worldwide preferred the second series as it was built on pure design and greater prowess. This particular Ferrari 275 GTB rolls up to auction via RM Sotheby's Monterrey sale on the 18th-19th August 2017 – and it represents one of the finest Ferrari's in existence. The 275's previous owner drove the 275 through several events, including the XXIII Tour Auto Optic 2000 in both 2013 and 2014, and across several rallies in South America, before commissioning a full cosmetic restoration – including the correct finish of the Argento exterior and the new 'Blu' leather interior. In its restored form, the 275 was shown at the XXV Palm Beach Cavallino Classic in 2016. And today it is complete with its Ferrari Classiche Red Book certification, as well as a full set of books and tools.
Complete with all the best, most desirable features, this superb Ferrari 275 GTB is ready for continued show success and rallying enjoyment – making it more than just a classic car investment, but a rite of passage into the world of classic car touring worldwide. For full auction information, head to the RM Sotheby's website.