The value of the Aston Martin pictured here is enhanced by the fact that it was built using spare parts that were left lying around the factory. That may sound ridiculous and a little haphazard, but it happens to be true.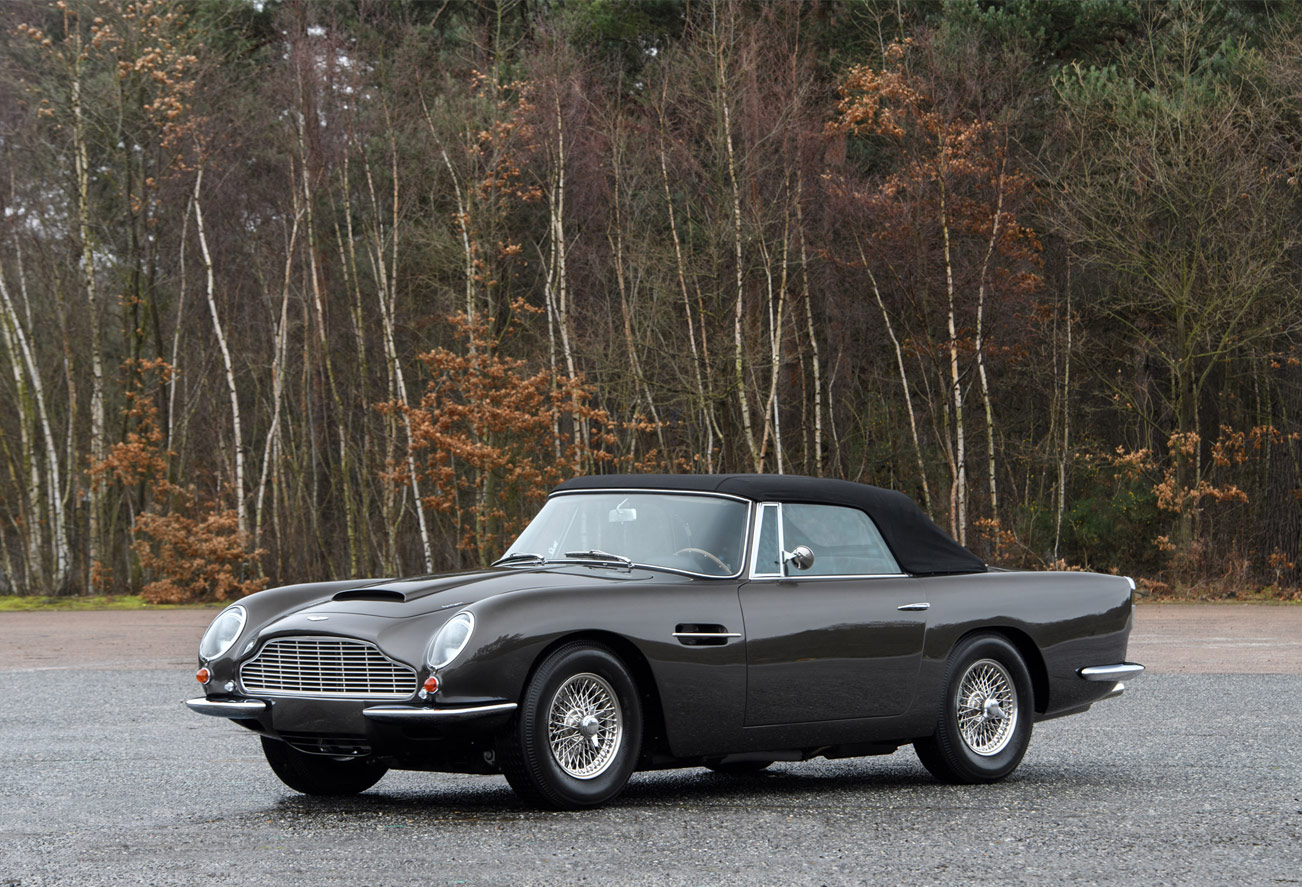 As production of the new Aston Martin DB6 got underway in 1965, the factory was left with 37 of the previous DB5 chassis that had remained unbuilt and unused. Featuring a sportier, sleeker and shorter wheelbase than its successor the DB6, the chassis were unusable for the new model, but Aston Martin management thought that they could be the basis of a striking 'interim' convertible, essentially the last of the DB5Cs with all of the DB6's numerous refinements and marketed alongside their new DB6. The result was dubbed by factory man Kent Monk as the Volante, or 'Flying' – the first Aston Martin to use this name to distinguish their convertibles and roadsters.
Only 37 'short chassis' Volante cars were made, making them the rarest of all the super-rare convertible variants. The car featured, available now via Fiskens, features the race-proven all-alloy, twin-cam straight-six powerplant, in original 4.0-litre form, with triple SU carburettors, and originally rated at 282 brake horsepower at 5,500 rpm.
The Aston Martin DB6 Volante's rarity, highly-tuned performance and convertible roof makes it one of the rarest supercars in the world today. Not bad for something that was thrown together with spare parts.