Many people believe that the most iconic – and valuable – of all Ferraris is the 250 GTO. But for the sake of playing devil's advocate, we're going to slip to the other end of the 1960's and nominate the Ferrari 365 GTC Coupe.
The 365 GTC forged a new era for Ferrari. The introduction of the new model marked an understanding that Ferrari's customers not only wanted the performance and cachet of the Italian marque but also a sophisticated car that offered a bit of comfort and relaxation too.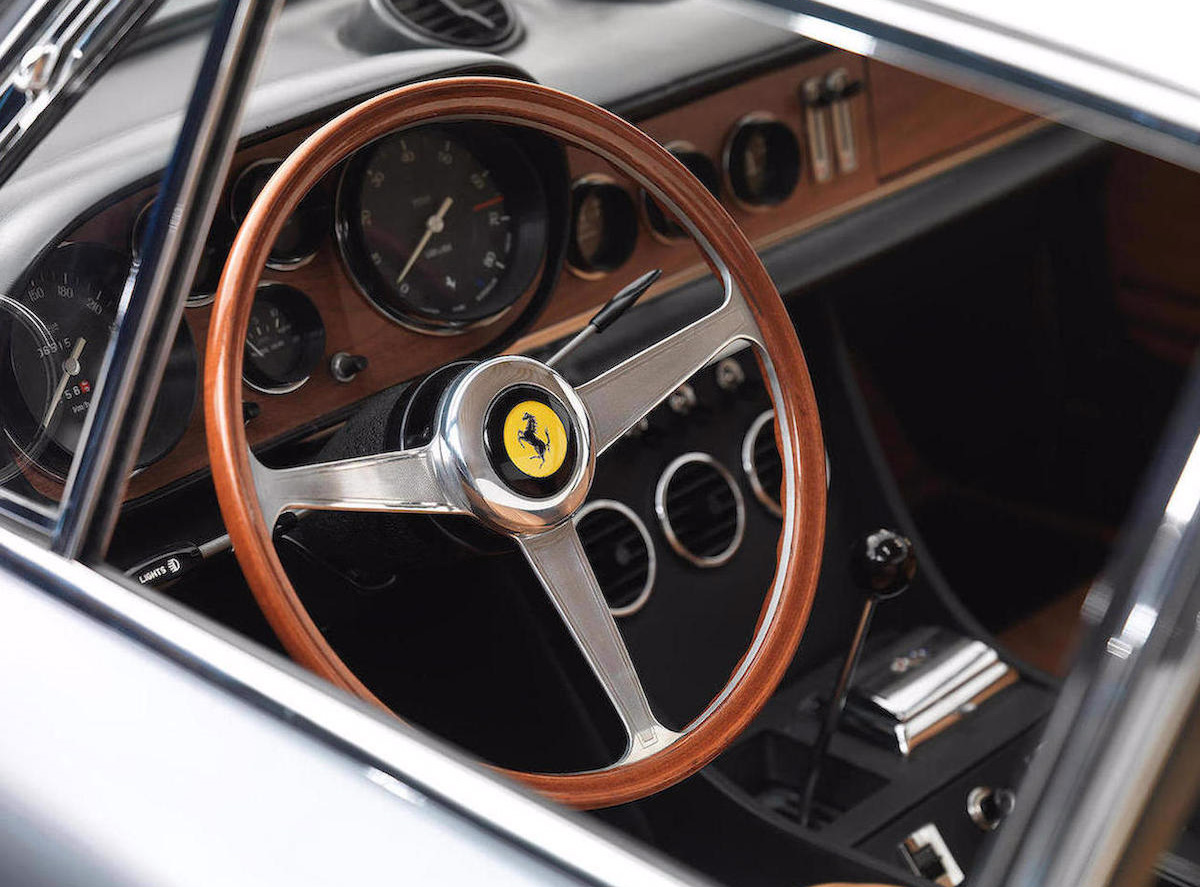 As it was replacing the 330 GTC, the 365 was fitted with a larger 4.4-litre version of the Colombo V12, producing 365 bhp and a top speed of 150mph. The suspension was independent front and rear with four-wheel disc brakes, and driveline improvements reduced cabin noise and vibration – a nod to the improved drivability and build of the 365.
The 20th 365 GTC ever made, this example was purchased by Edouard Washer, brother of Belgian tennis player Phillippe Washer in 1969 and it goes up to auction via Bonhams on 6th October 2017.