Many people believe that the most famous – and valuable – of all Ferraris is the 250 GTO, but for the sake of playing devil's advocate, we're going to slip to the other end of the 1960's and nominate the Ferrari 365 GTB/4.
The 365 GTB/4, better known as the Daytona Spider, arrived at a time where many believed that mid-engined sports cars were the way of the future. Yet, in typical avant-garde fashion Ferrari stuck with their tried-and-tested formula of keeping their V-12 in the front, and built a record-breaking race car in the process.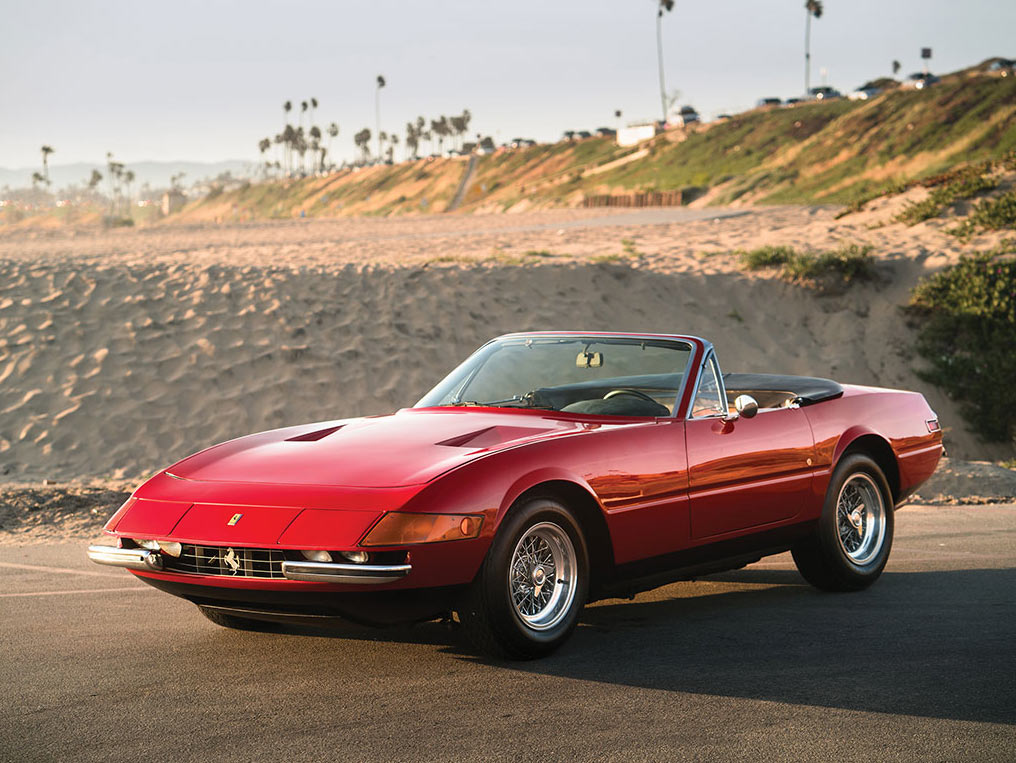 The Daytona Spider was capable of a sprint speed of 0 to 60 mph in just 5.4 seconds which led onwards to a top speed of 174mph, making it the fastest production car in the world at the time of its unveiling in 1968. The car, nicknamed 'Daytona' after Ferrari's legendary 1-2-3 finish at the 1967 24 Hours of Daytona, represented an excellent replacement to the 275 GTB.
The Ferrari 365 GTB/4 Daytona Spider you see is a resplendent red 1972 model that is set to go up to sale via esteemed auction house RM Sothebys' Monterey auction between the 18th-19th August 2017. For full auction information, head to the RM Sotheby's website.
Photography courtesy of RM Sotheby's.