We've spoke before about our devotion towards the Audi RR Quattro 20V – and those feelings of endearment will never change. The glamorous, albeit rugged personality of the Audi Quattro is what makes the car so popular. Everyone can relate to that. At one point in everyone's life there will have been a time where you have driven one, rode in one or lovingly looked in one. And we suspect the latter of three is what you're doing right now.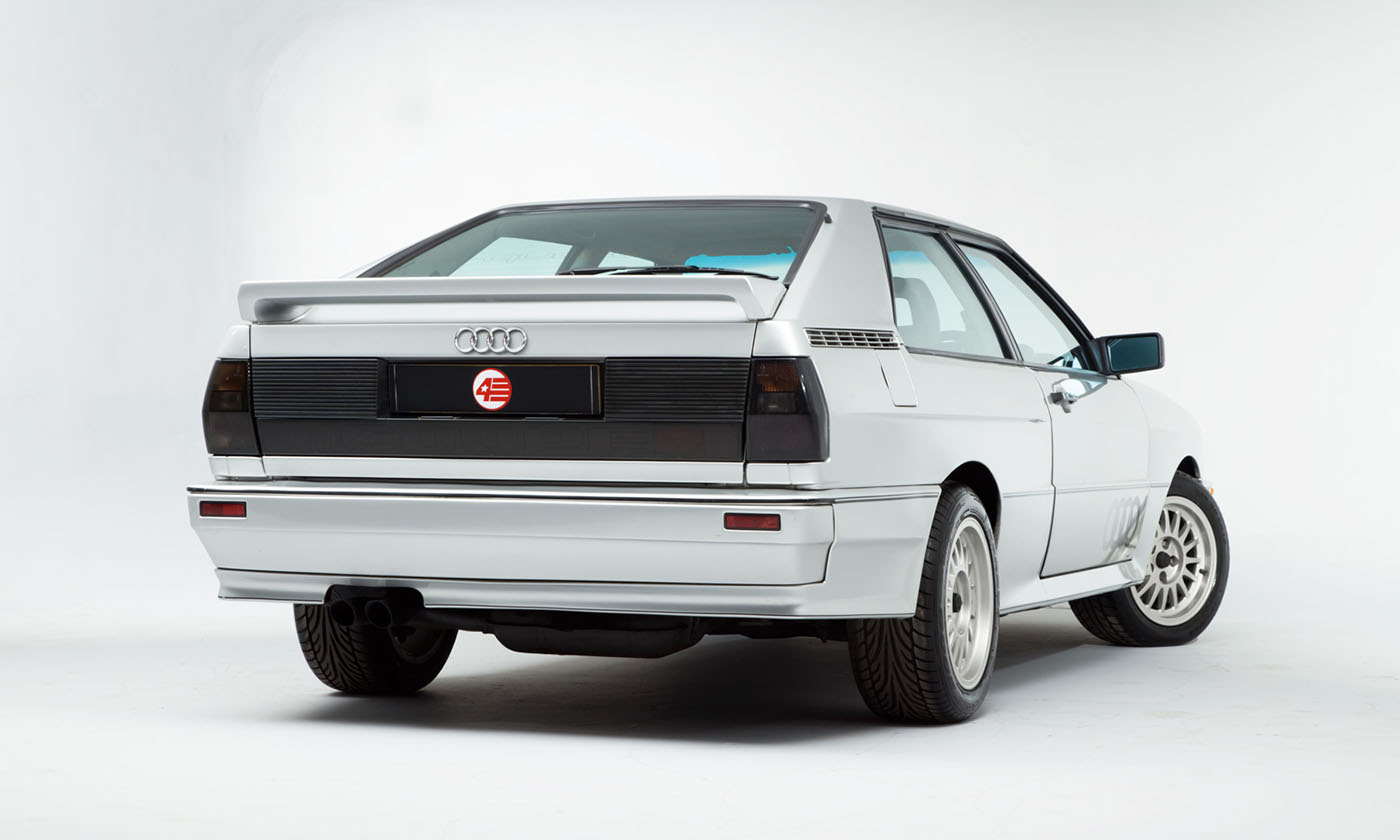 Currently available via 4StarClassics, this 1990 Audi RR Quattro 20V, finished in a clean coat of Crystal Silver Metallic is one of the finest examples on the market right now. Sometimes referred to as the Ur-Quattro – Ur meaning 'original' in German – this Quattro redefined Audi, providing the company with a glamorous, hard-working edge and an enviable international competition record.
The RR Quattro was not the world's first high-performance, permanent four-wheel drive coupe, but it was definitely one of the best and almost certainly the model that put all-wheel drive on the map. The unique longitudinal driveline made it easy to extend a propshaft to the rear, while the rear suspension was essentially the front suspension and subframe turned through 180 degrees. Power originally came from the 200 saloon's 2.1-litre 200bhp turbocharged 'five', allowing a 137mph top speed and a 0-60mph time of 7.3 seconds.
However, it wasn't just the Quattro's power and performance that made it such a household name. The Audi's incredible road-holding, agility, refinement and rugged good looks meant it created an impact worldwide. At the time, the Audi Quattro was one of the fastest point-to-point cars on earth. It was partially hand-built on a dedicated line at Ingolstadt, with every car undergoing extensive static and test-track quality assurance including a 100mph run.
Thankfully, you can experience the exhilaration of the Audi RR Quattro for yourself as the car is currently listed with 4StarClassics alongside a price tag of £54,995. For more information, head to the 4StarClassics website.