When it comes to sporting BMWs, the 3.0 CSL is one of the rarest and most desirable of all. Up for sale now via Fast Classics is one of the finest in existence.
This Verona Red example has clocked a mere 10,211 miles since it was delivered to its first owner in early 1973 and is in pristine condition. True, it'll set you back £129,995, but you'll have an extraordinary automobile boasting an exemplary motorsport heritage.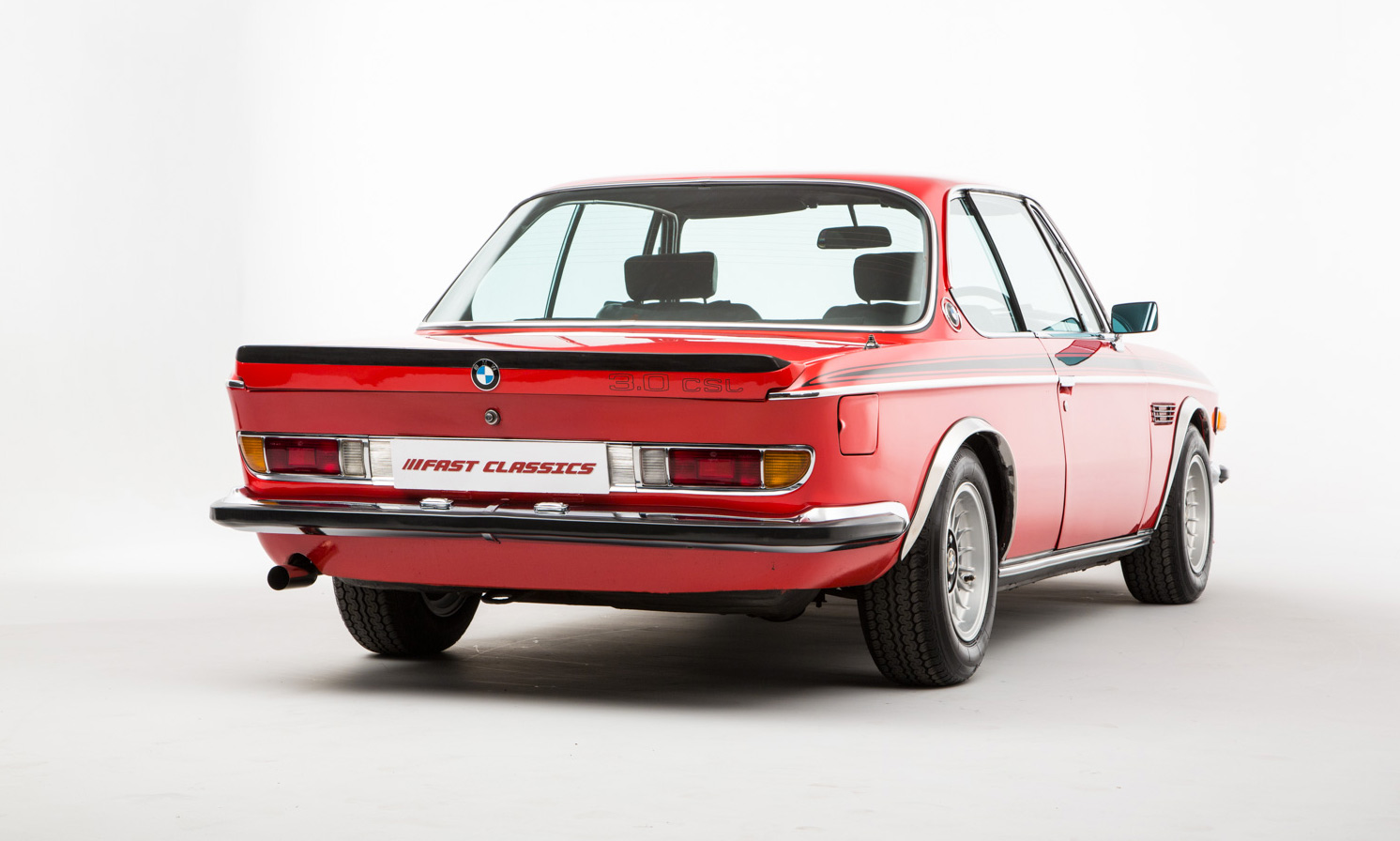 The CSL was an ultra-limited edition version of BMW's biggest 1970s coupe. It was built as a homologation special so that BMW, then struggling to boost its image, could go racing. Just 500 CSLs were exported to Britain and this is one of those ultra-rare cars.
Racing versions became known as "Batmobiles" on track because of the flamboyant post-production aerodynamic wings on the edge of the roof and, most prominently, on the boot.
BMWs racing CSLs easily lived up to their looks, winning multiple European Touring Car Championships and a class victory at Le Mans. Contemporary Formula One drivers such as Chris Amon, Hans Joachim Stuck and Ronnie Peterson were among those behind the wheel.
Unlike the race cars, this road version boasts the usual BMW refinements inside, with immaculate Scheel racing style seats in a cabin superbly trimmed with wood. The straight six engine under the bonnet is prepared to near Concours standards and will hurtle along the nearest Autobahn at speeds up to 137 mph.
The speed isn't even half the story though. The CSL is an essential part of contemporary BMW history and a real 1970s icon. We hope the lucky buyer takes the opportunity to unleash this magnificent vehicle on the open road. We'd suggest a weekend away in Monte Carlo, just for starters.
For full auction information, head to Fast Classics website.