With a resplendent light blue exterior and a clean chrome trim, it is hard to find a more complete Mercedes than this 300 SL Gullwing from Brabus. As the spectacular bodywork and signature gullwing doors encapsulate the elegant, masculine design that has become so synonymous with the German star that sits proudly on the bonnet.
Brabus – the high-performance tuning company have made a name for themselves for their heavily-horsepowered Mega-Mercs – have also turned their attention to restoring vintage cars – such as the 300 SL Gullwing you see here. They claim that around 4,000 man hours are required to completely rejuvenate the old cars – making them new, but not completely new, they're still old, of course. Basically, they're a nice kind of new-old.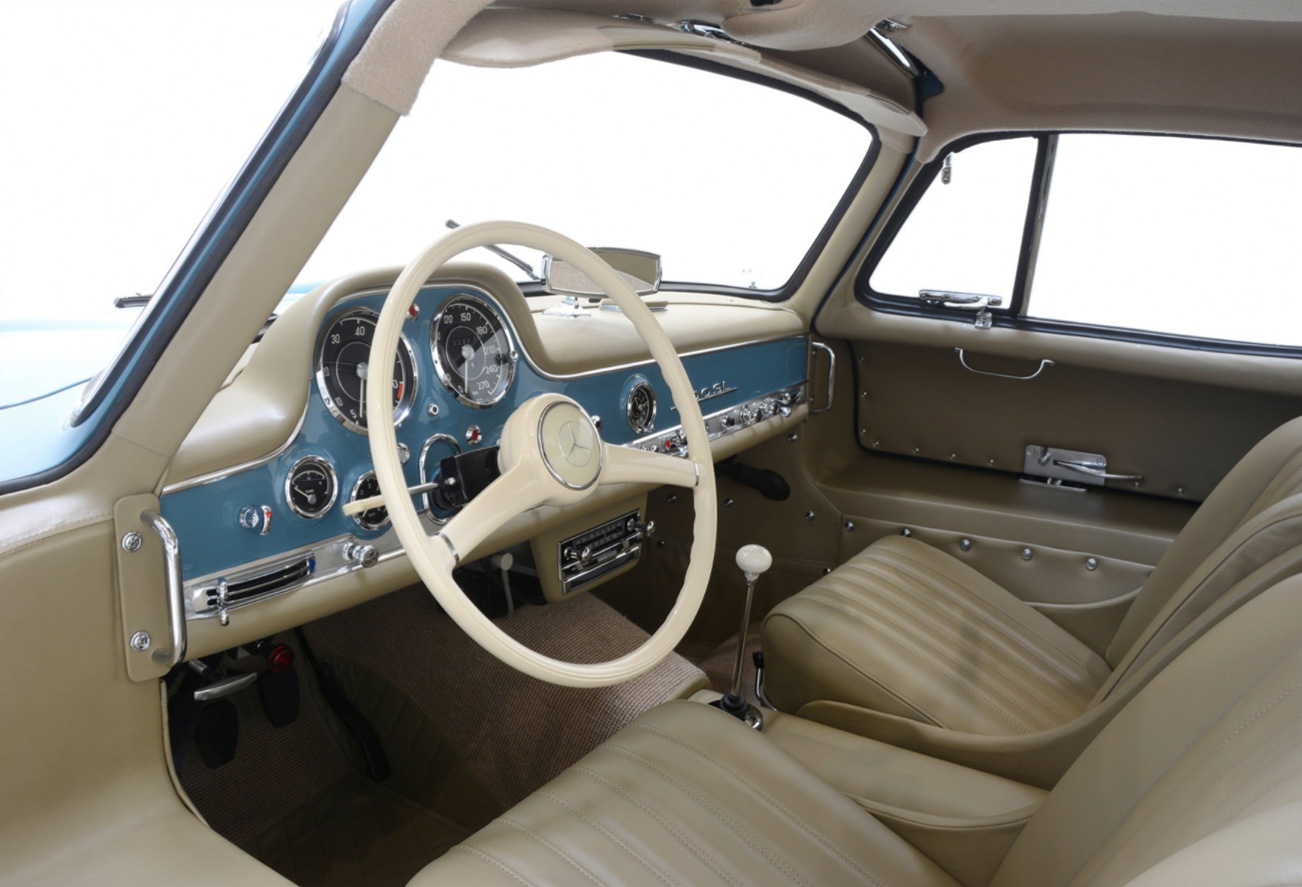 Each Brabus restoration begins with a complete tear down of the original car, before all parts are inspected and catalogued, and worn parts are discarded. Then the paint is stripped from the shell, which is then reconditioned with corrosion protection, and then repainted using the original colour. Brabus experts also recondition the interior, using the same colour materials as the ones in the original series production - even the intricate cockpit wood inlays are completely reworked.
Beyond the aesthetic upgrades, engine technicians completely strip down the unit, grind the cylinders and overhaul the cylinder head. The automatic gearbox, driveshaft are also given a full inspection, while suspension and brakes are brand new. Once all this is complete, the Mercedes is bolted together again and given a two-year warranty - just like this light blue Mercedes-Benz 300 SL Gullwing. But best of all, its currently available to buy right now via Brabus.
For full sale information head to the Brabus website and in the meantime, marvel at the delicate details of the Mercedes-Benz 300 SL Gullwing in the image gallery above.