Every true car enthusiast yearns to own a Porsche 911 and for those with the funds, here's the ideal candidate. This impeccable 1972 example of a 911T 2.4 MFI is a usable classic in an attention-grabbing light yellow colour hue.
By today's standards, the 140bhp available is barely that of a hot hatch. Tuned to Porsche levels of excellence, the 2.4 flat six engine beyond the rear wheels is a potent power plant that requires judicious use of the right foot around corners.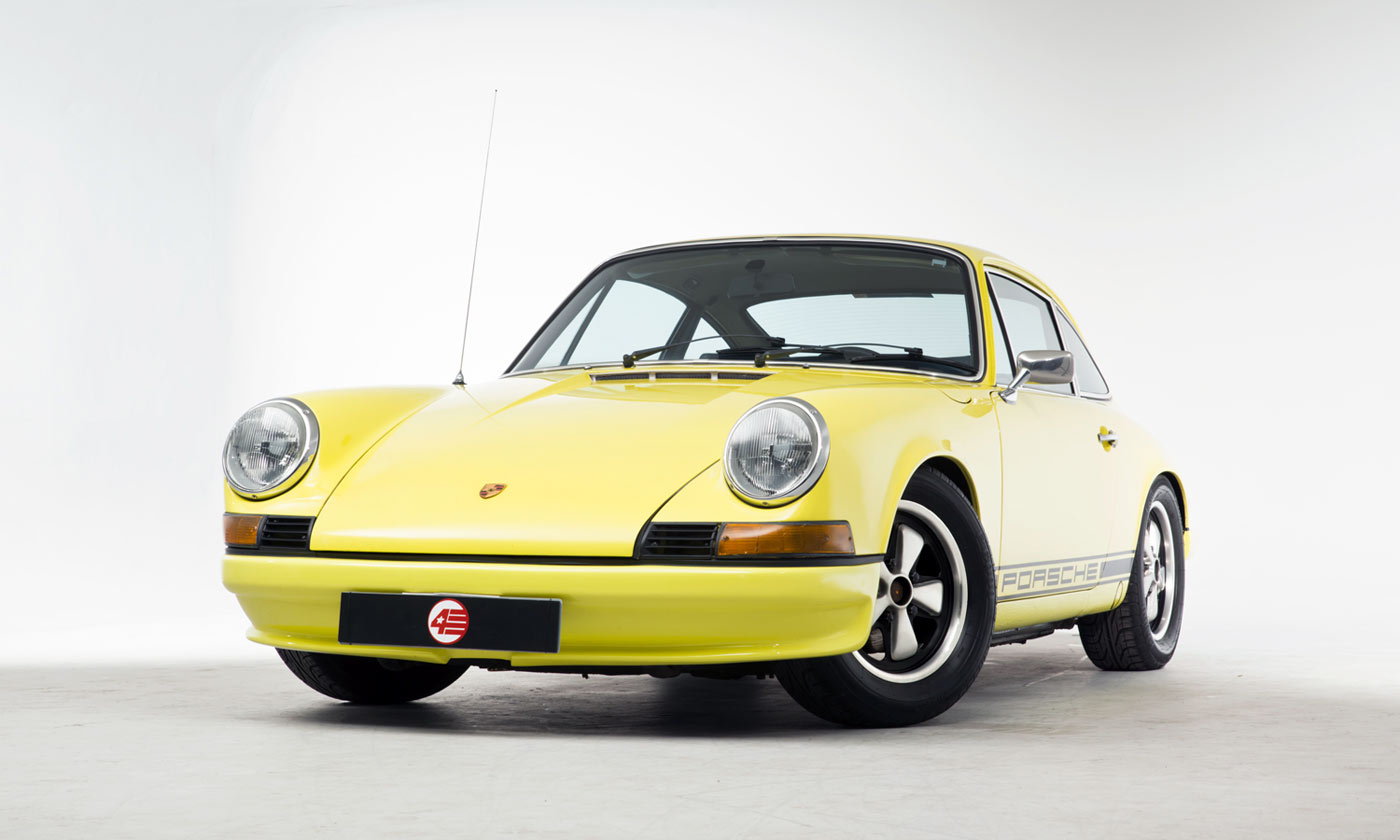 That's not least because of the car's lightweight construction. Porsche wanted every car that it produced to be fit for everyday use, for touring and for occasional turns on the track. This 911T fills all of those criteria admirably.
The car is finished in light yellow. Factory fitted aerodynamic body parts have been removed in a comprehensive rebuild aimed at stripping back this 911 to a more minimalist aesthetic. Naturally, the removed parts are included in the sale.
The flat six delivers the addictive 911 signature exhaust note through a new stainless steel exhaust system.
Inside the black leather and corduroy trim is in impeccable condition, with newly fitted racing bucket seats. The recent recommissioning has also seen the car's suspension significantly upgraded to RS specification, a considerable improvement over the original car, and one that begins to justify the car's price tag of £94,995.
Available now at 4Star Classics.