The Porsche 911 GT2 is a race car for the road. Here's an impeccable example of a GT2 from a strictly limited 1996 production run, aimed solely at homologation so Porsche could take the car to the track.
In Porsche speak, this bewinged racer is based on the 993 version of the legendary 911. It began life as a four-wheel drive Turbo, quite potent enough for most. The GT2 ratchets performance up to a new level, with twin turbochargers producing a vast 430 bhp.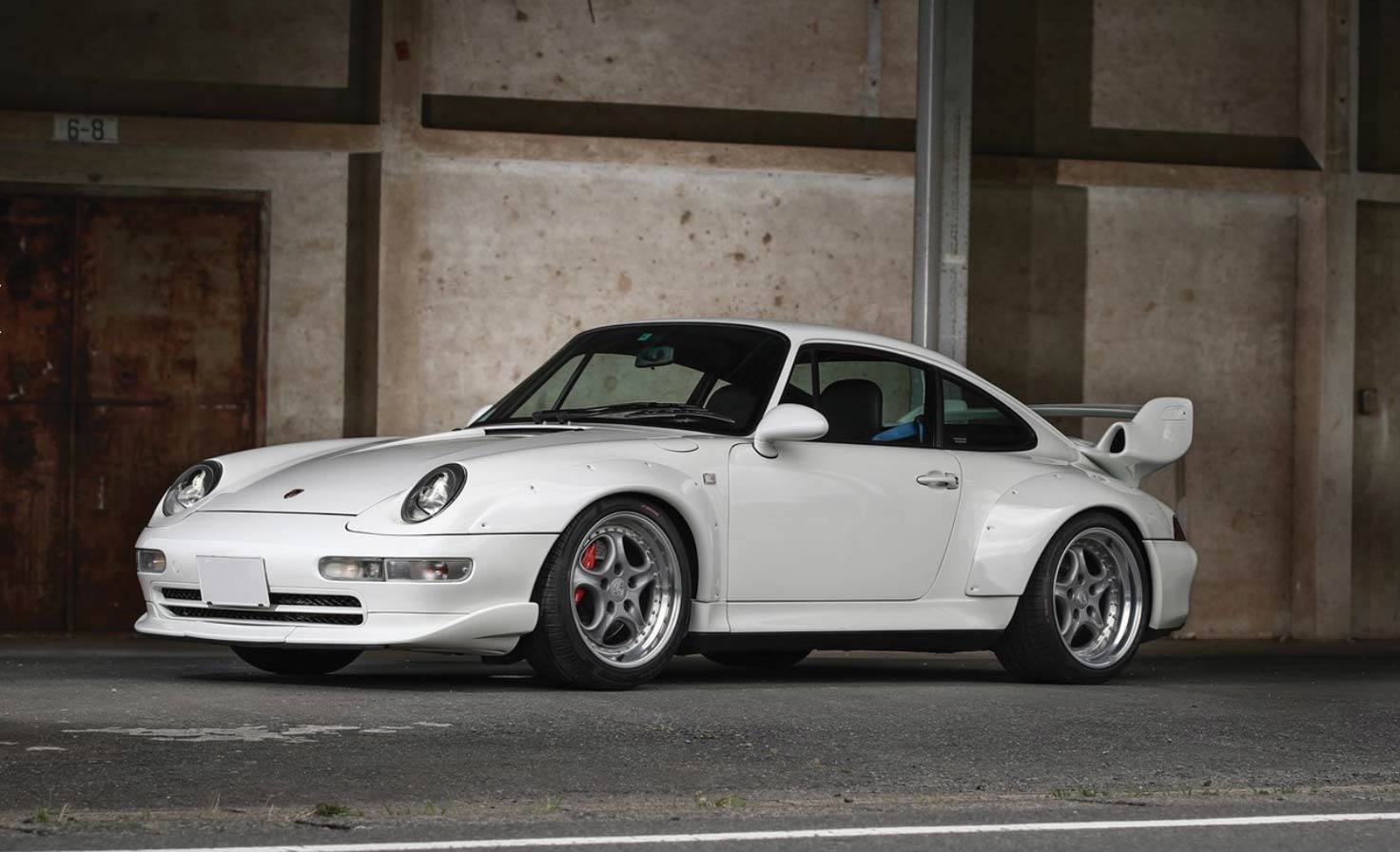 All-wheel drive was banned from most motor racing series in the early 1990s. Porsche, thus, made the GT2 rear wheel drive. All extraneous equipment was ditched to save weight, with some 500 pounds shed from the standard car.
Doors are in aluminium, while lightweight racing bucket seats are complemented by a token pair of moulded rear seats. Weight saving even extends to the interior door handles, replaced by fabric loops.
Outside there is no mistaking this car's racing intentions. A huge spoiler sits on the rear of the car, partly to keep all that horsepower stable and partly to direct air to cool the engine. Purposeful doesn't begin to describe it. Make no mistake, this is no boy racer - and it doesn't come cheap.