Iconic denim brand Closed has been championing sustainable design since its inception in 1978 – long before eco-friendliness was in fashion. To reinforce its commitment to reducing its environmental footprint, the German brand developed a dedicated eco-denim line in 2018 – 'A Better Blue'.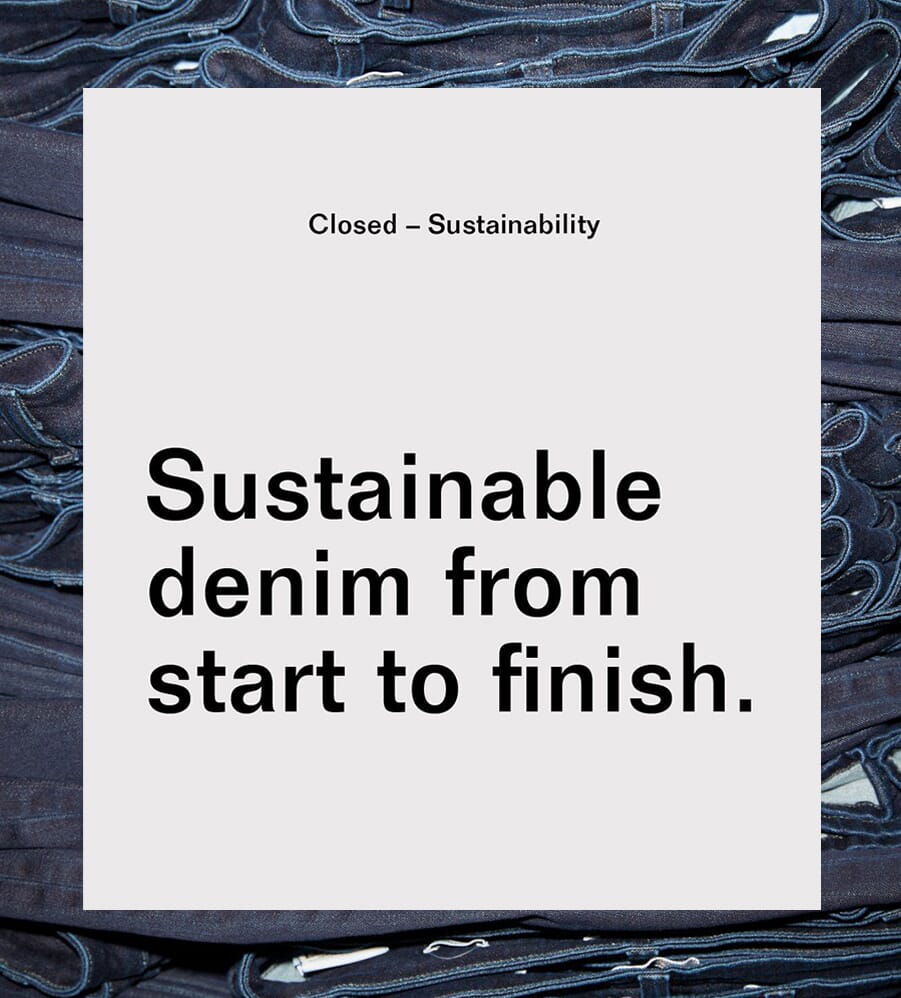 In collaboration with Europe's greenest weaving mill Candiani, just outside of Milan, Closed's A Better Blue jeans are made using sustainable materials, eco-friendly dyeing methods and gentle washing techniques, saving considerable amounts of water, chemicals and electricity – without compromising the brand's signature style and high quality.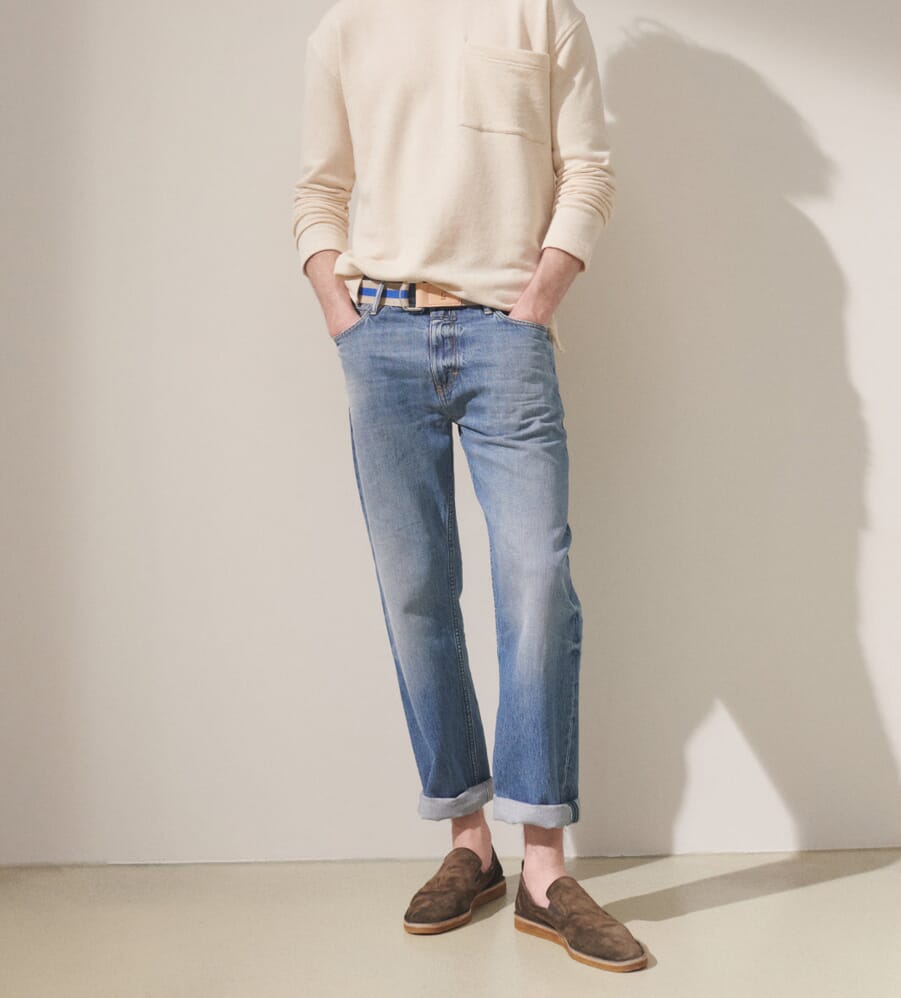 Materials include recycled and organic cotton; recycled elastane; cellulose and Tencel, both fibres extracted from sustainably managed wood pulp; and Coreva, a stretch yarn made of natural rubber. Once woven, the jeans are then dyed with environmentally friendly methods, depending on the desired wash. The water-saving easy-to-fade dyeing method yields authentic vintage effects, while nitrogen dyeing has the opposite effect, helping denim retain its colour for a long time with little fading, through a process in which the yarn passes through a chamber filled with nitrogen and reacts with the colour pigment.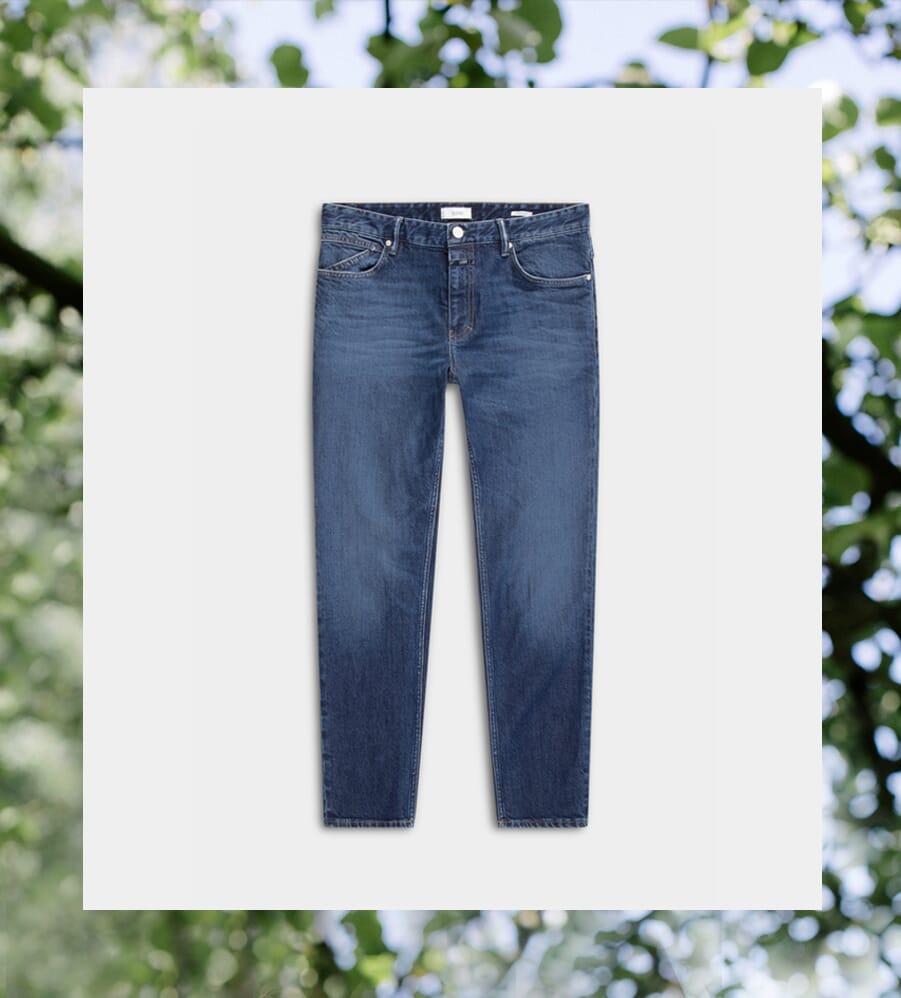 In order to 'size' the fabric –  an essential step in the production of denim that protects the yarn during the weaving process and increases the life of the fabric – sizing agents like Kitotex or vegetal sizing are used, employing innovative, plant-based agents that are biodegradable and free from microplastics. Chemical-free washing innovations are then employed, in collaboration with Everest, an innovative laundry company that has its own water treatment plant in Italy.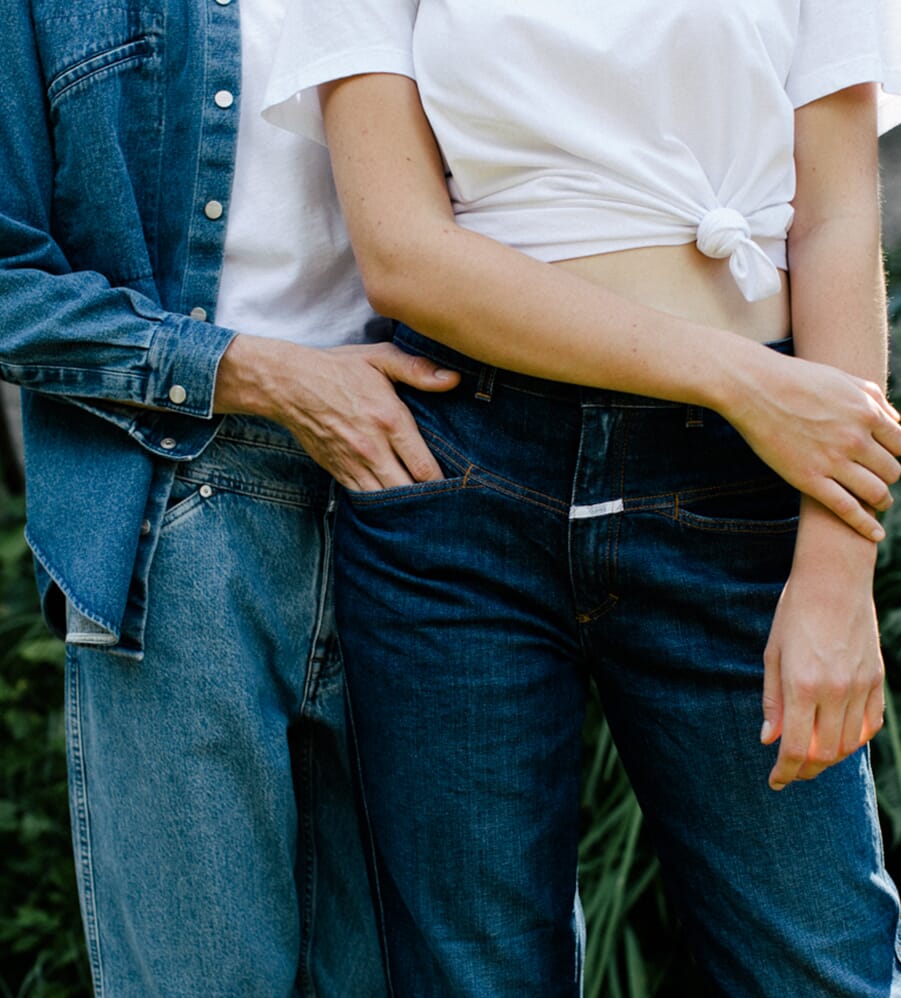 In keeping with Closed's characteristically meticulous approach to design and manufacturing, not a single detail has been overlooked in the production of A Better Blue jeans. Even the logo patch is sustainably made, using Jacron, a vegan leather alternative made of particularly strong and resistant paper. A green buttonhole seam and green zip serve to distinguish the eco-denim pieces, while details of the exact materials, dyeing and washing processes used for each individual pair of jeans are printed on the inside of the pocket.
Learn more about Closed's A Better Blue collection.
Shop all men's jeans at OPUMO.
---
---
---
---