Dynamic photography duo Isabelle & Alexis (Isabelle Chapuis and Alexis Pichot) travel across the globe to capture the fragility, mystery and beauty of adventure.
Looking to achieve the perfect equilibrium between aesthetic, emotional and sub textural concerns of art, the French pairing has released the latest instalment in the ongoing 'Blossom' series.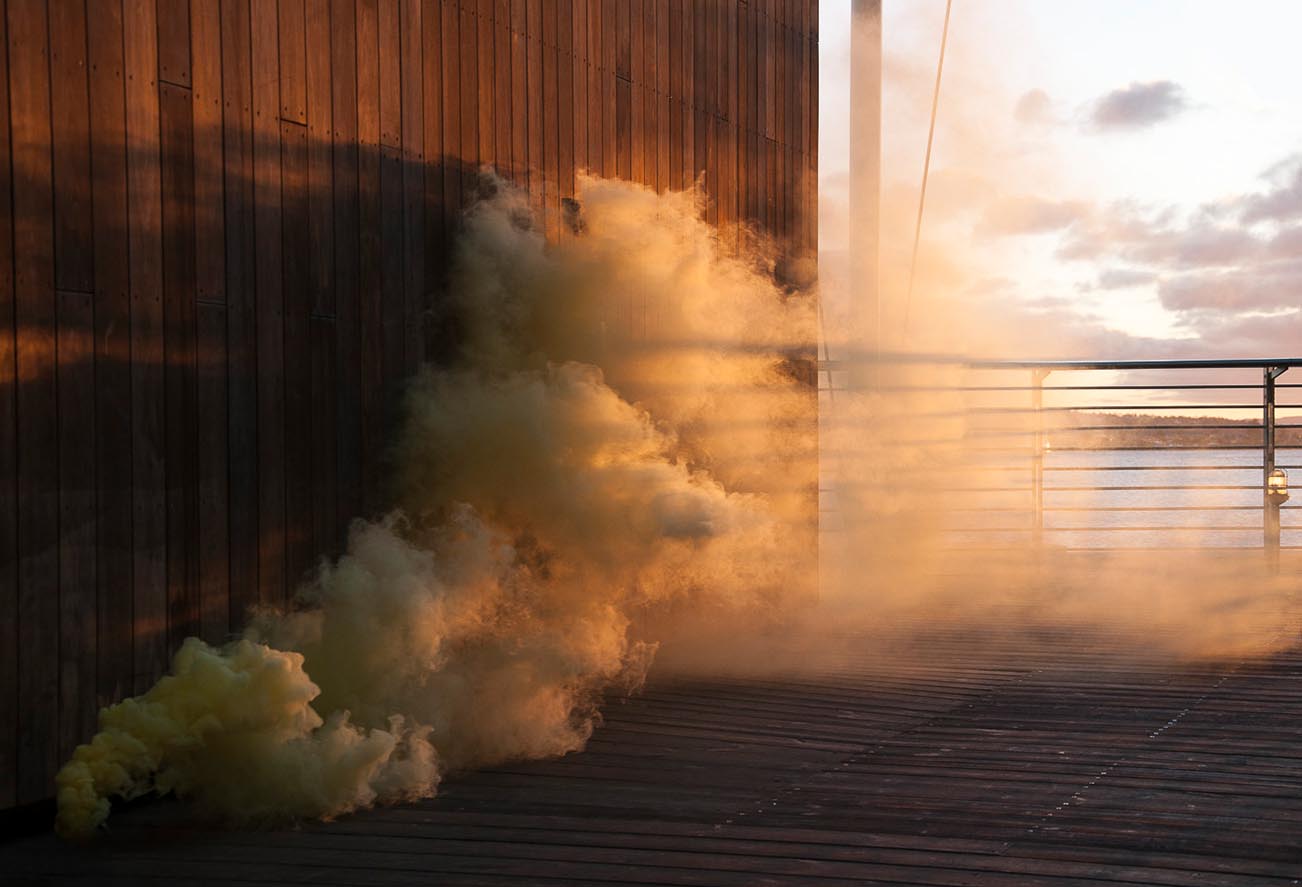 The 'Blossom' title evokes feelings of growth, expectation and joy and those thoughts are permeated through colourful clouds of smoke that twist and turn through a range of derelict landscapes. By looking beyond the sparse surroundings, the photographic duo reveal fleeting floods of thick fog and smoke that form a visual ballet in the air – and appear as a natural extension to the landscape that it looks set to explore.
The colourful haze also grows into clouds that Isabelle and Alexis capture in a still-shot frame to create a mesmerising snapshot of surrealism. Which serves to prove the old adage that 'it is the dim haze of mystery that adds enchantment to pursuit'.