A stark modernist villa set in an untouched Brazilian forest could be a crass intervention. Instead, Moenda House, an hour and a half outside Sao Paulo, uses concrete and simplicity to honour its spectacular natural surroundings.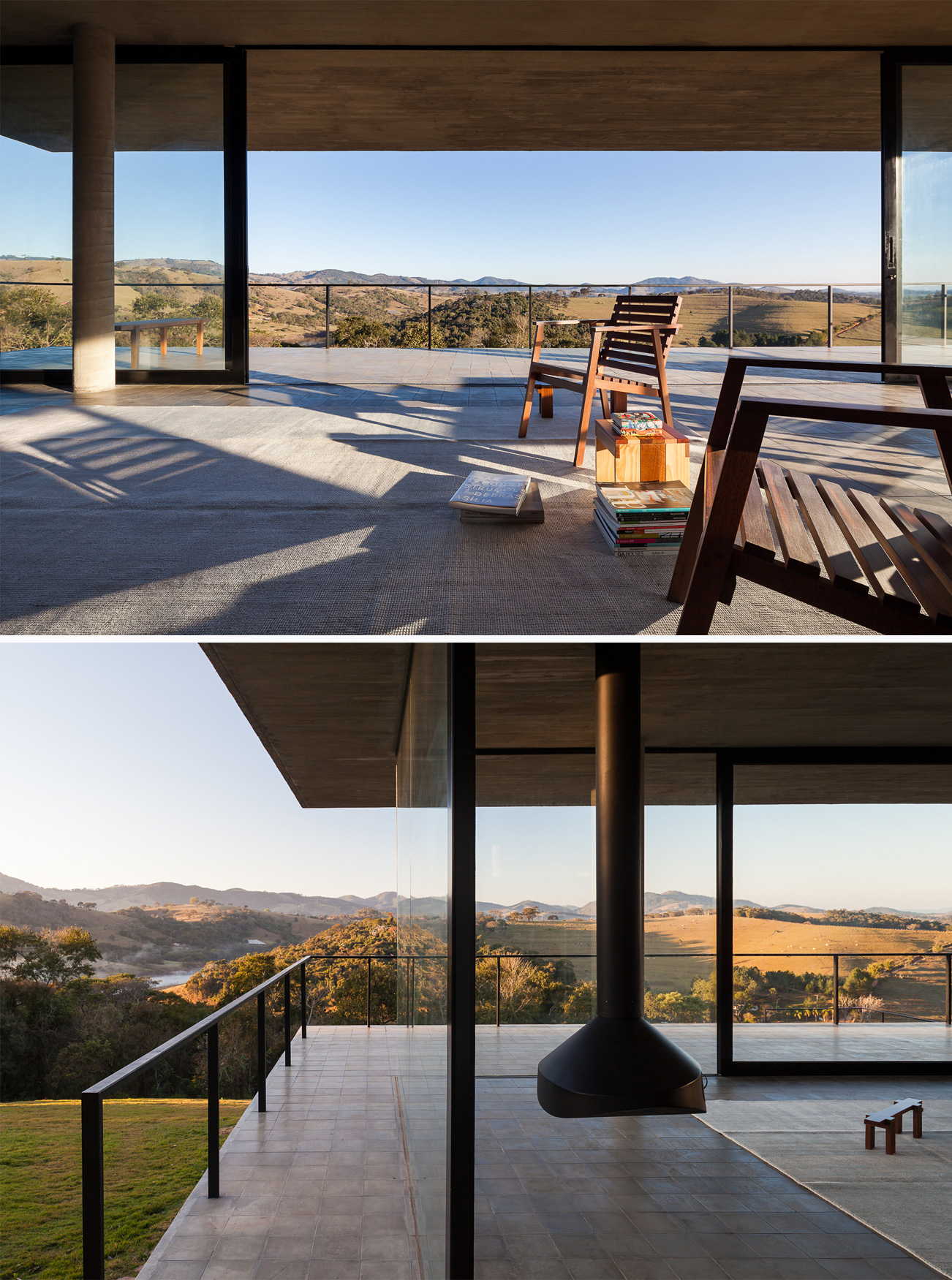 It's safe to say that Felipe Rodrigues Architects haven't hidden this human forest habitation. There is no disguise here. This stunning country retreat is all the better for that. A concrete platform projects the main house over a sloping site. Floor to ceiling windows beneath a flat concrete roof give the impression of being outdoors, of being at one with the woodland that surrounds the residence.
The large open plan living area has huge sliding windows opening onto a terrace and, just below, to an infinity pool. Behind are two main bedrooms, each with an en-suite and their own full height windows to the side, bringing the greenery inside.
A separate concrete pavilion houses two guest bedrooms, for those lucky enough to be invited to this escape. This building is also cantilevered over the slope, matching the main house. Each appears to float delicately above the ground.
The key is a deceptive simplicity. Though the site meant that the build was a challenging one, there is no evidence of any of the complications in the finished buildings. A studio upstairs in the main house is both a hideaway and a place to contemplate the views from a higher level.
The Moenda House is the result of a singular vision. Brilliant.