Concrete might not be your first thought when you're imagining the perfect beach house. For a rebuild in idyllic Tamarama, an eastern suburb of Sydney, it's the central material in a luxurious seaside retreat.
A load bearing concrete "T" is the defining feature of Tama's Tee Home, giving the house its name and distinctive appearance from beachside. Architect Luigi Rosselli kept half an existing structure on a narrow, steep site.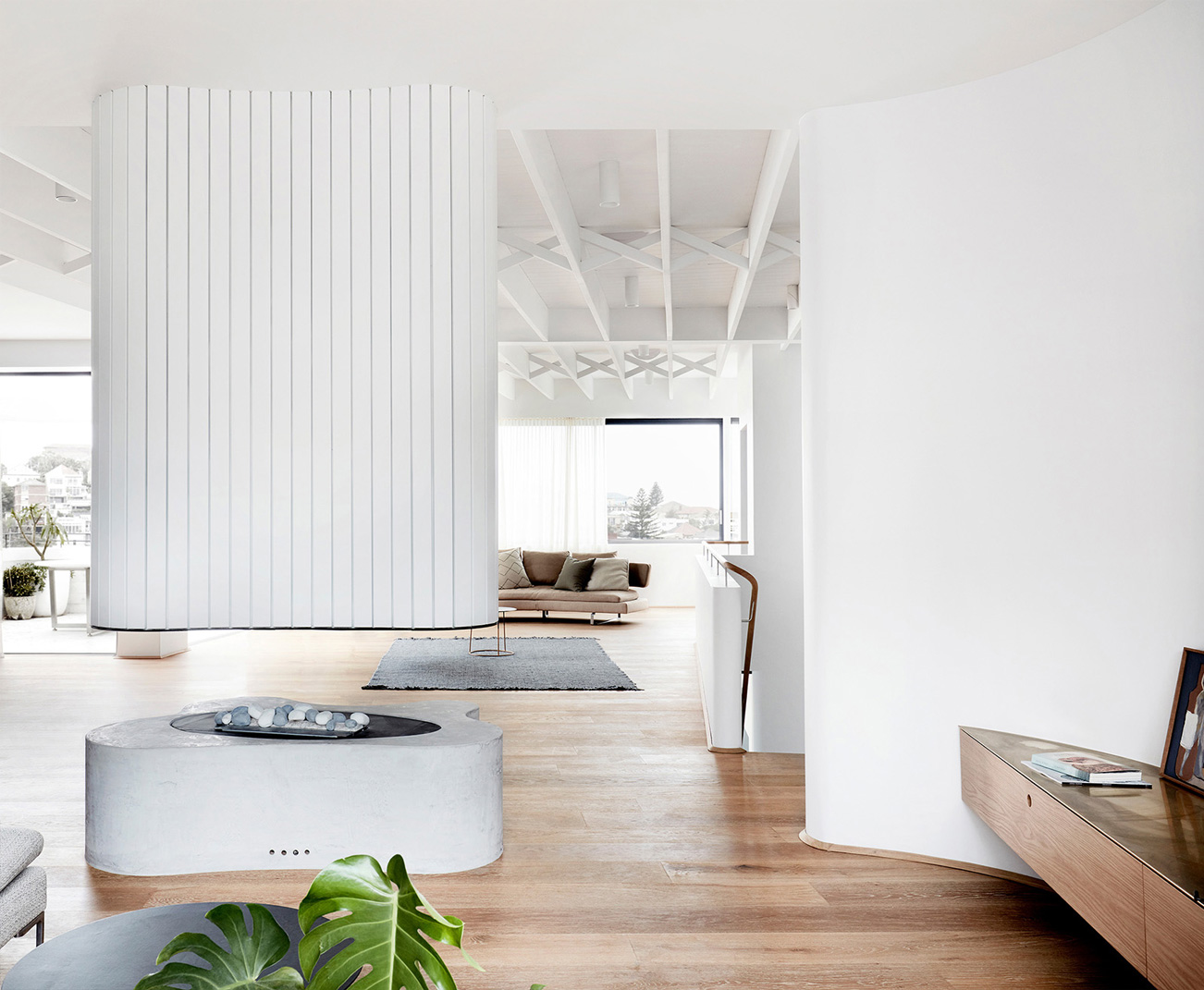 Why concrete? In two words: the location. Rosselli points to salt, humidity and wind, making stainless steel finishes another priority.
Tamarama's past is of a barefoot bohemian surfer paradise. Tama's Tee Home speaks of the area's new occupants: moneyed central city dwellers seeking a weekend escape. Expansive main living areas are up on the third floor, with an open air dining terrace and panoramic views.
A ground floor open plan kitchen and informal diner invites relaxed living, while a dedicated music room adds to the air of culture and luxury. Rosselli's interior materials are exposed concrete and natural wood, complemented by bold touches such as room-high white painted panelling.
All this and the beach is just a stroll away. Perfection.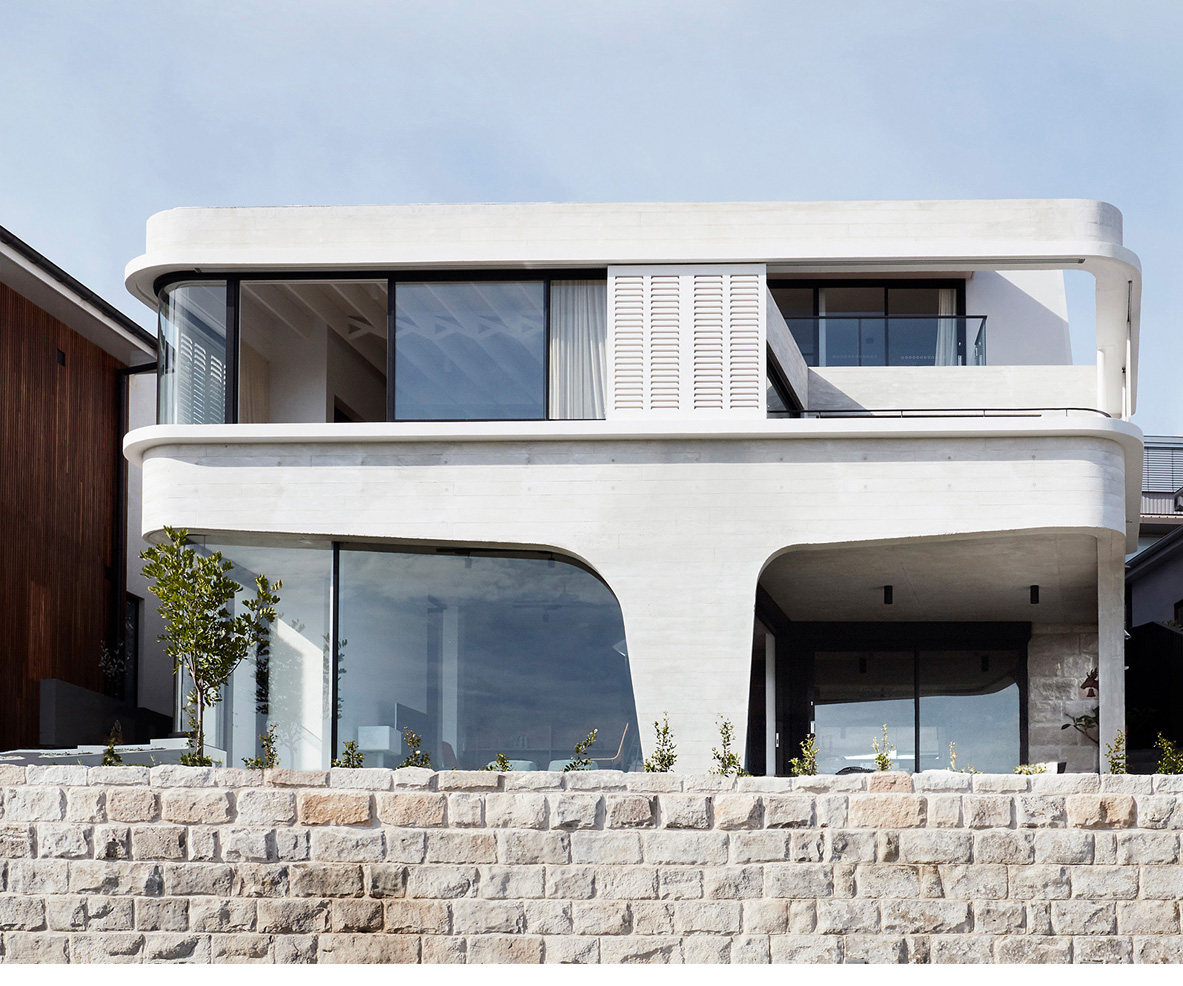 Photography by Prue Ruscoe, Edward Birch