Zé Pedro Alvarez had spent years photographing classic Land Rover Defenders. On beaches, hillsides and adventurous dirt roads. Up hill, down dale and back. You're looking at some of his photographs right now. But these images feature a custom Land Rover Defender created by the company he set up in Portugal with business partner Rolf Hansen. Meet Beluga Black, your next Land Rover Defender restomod, a custom Land Rover lovingly recreated by Alvarez Works and now ready for its next adventure.
Founder/photographer Alvarez is a perfectionist, as you might just have noticed from the quality of the build of this custom Land-Rover Defender, originally a working and unremarkable TD4 example, now entirely transformed into the Land Rover Defender restomod you see here. For Alvarez Works, no detail is too small to be taken apart, rebuilt and - if necessary - reimagined as if Land Rover Defender accessories were all created, by hand, in a workshop in Portugal as these are.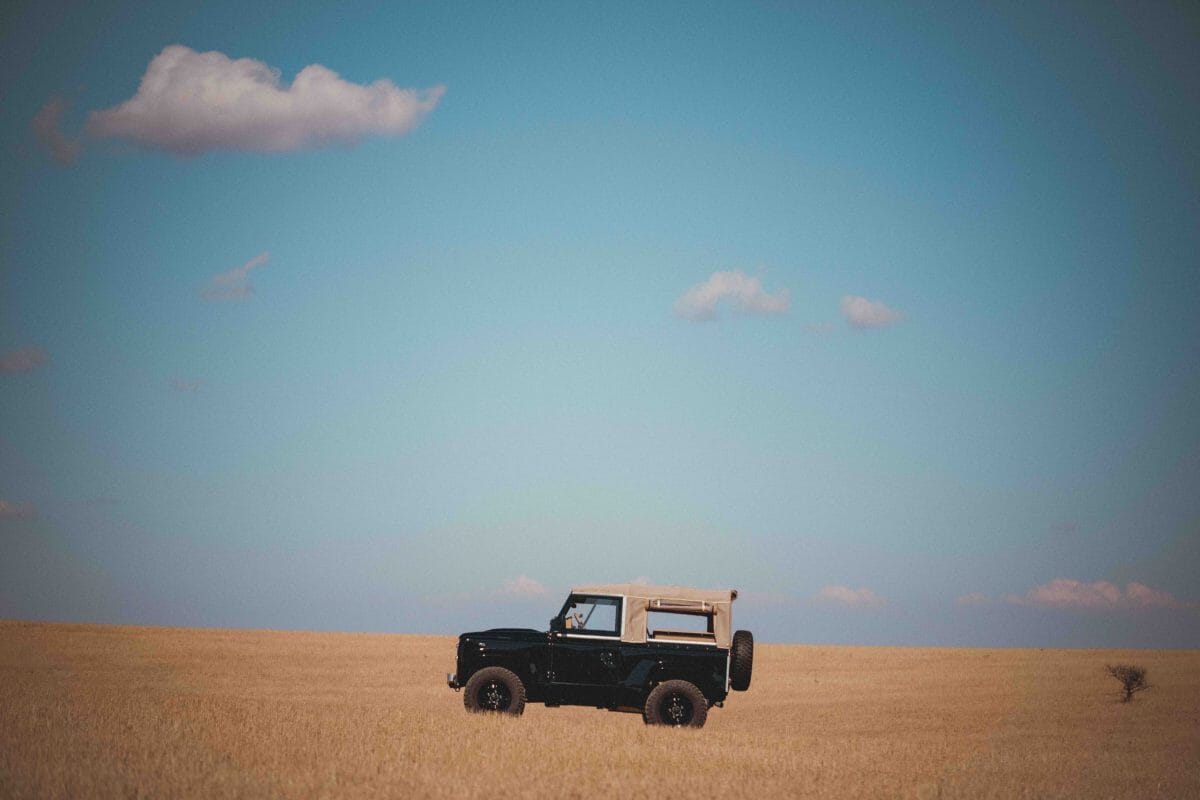 As the Land Rover obsessive himself puts it: "Every classic Alvarez build is basically a new car. Built from scratch to meet the highest quality standards." Result is that Beluga Black is as much artwork as four wheel-drive Land Rover Defender restoration, ready to scale the heights of the next mountain pass or traverse all and every sand dune. Look closely and carefully: there are many Land Rover Defender restomods around. Few, if any, have the detailing that Beluga Black boasts at every glance.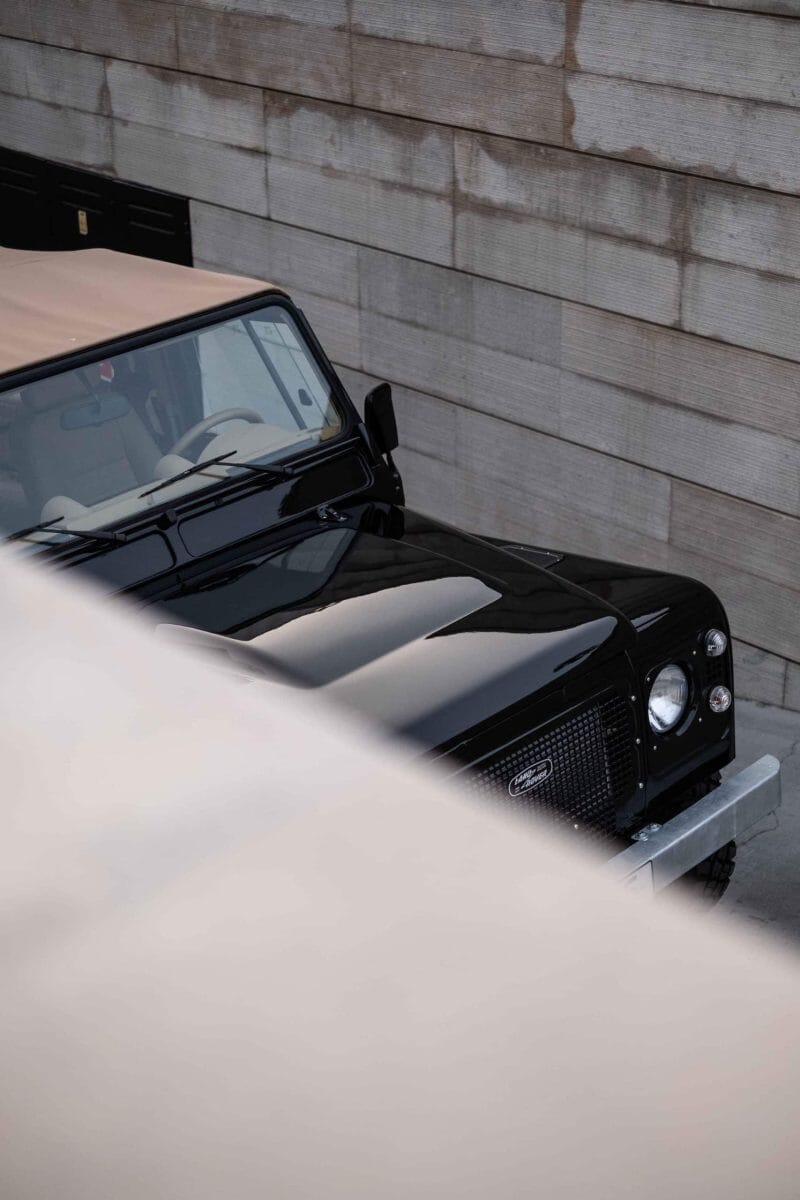 This custom Land Rover Defender is not just a great looker to admire as part of your air-conditioned car collection, chilled glass of Vinho Verde in hand, however. Beluga Black is designed to be driven. Open that traditional bonnet to discover that the 2.4-litre turbo diesel engine beneath has been immaculately overhauled with upgrades including a larger intercooler for the turbo-charger, reprogramming to the electronics and a bigger fuel tank so you'll be able to eat up more miles in this remarkable Land Rover Defender restomod as you explore its limits, and yours.
Defenders haven't always been the most comfortable of companions on long journeys. That new leather interior, hand-crafted as part of this intricate Land Rover Defender restoration, more than begins to take care of that. Together, that is, with significant suspension upgrades including new dampers, as well as improved brakes to make sure your custom Land Rover Defender will be able to stop down those steep mountain passes on the way home from your ski chalet.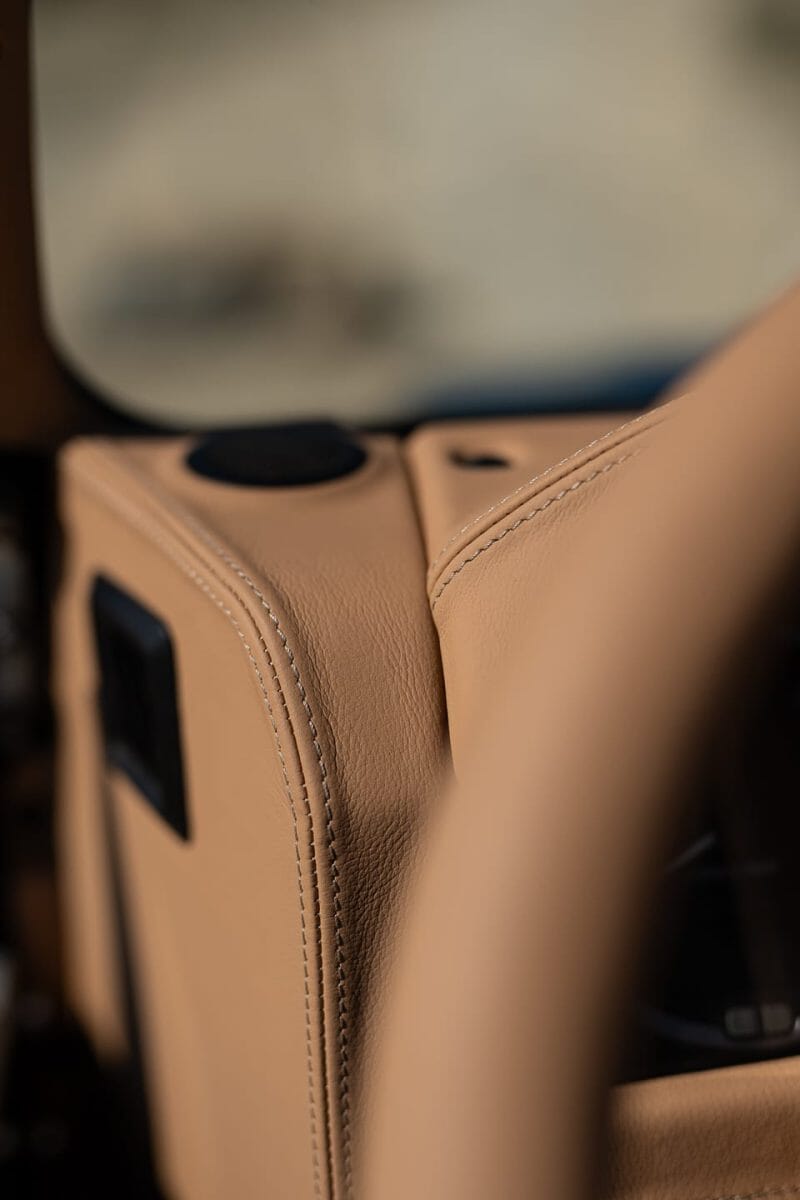 Do you put a cost on essential artworks? The Land Rover Defender has been a form-follows-function masterpiece since the first one rolled off the production line in 1948. We'd say the £82,000 Alvarez Works are asking for this custom Land-Rover Defender is a downright bargain. Yes, please.
---
---