Stealth fighter meets Land Rover in this stunningly restored 1979 Series 3 Defender. The work of obsessive Lisbon Defender transformers Cool & Vintage, The Black Defender is now for sale.
This minimal one-of-a-kind Defender was hand built in black on black on black six years ago. The exterior finish is matte, with chunky off-road tyres, the spare rides on the nose, which hides the 2.2 litre diesel lugger.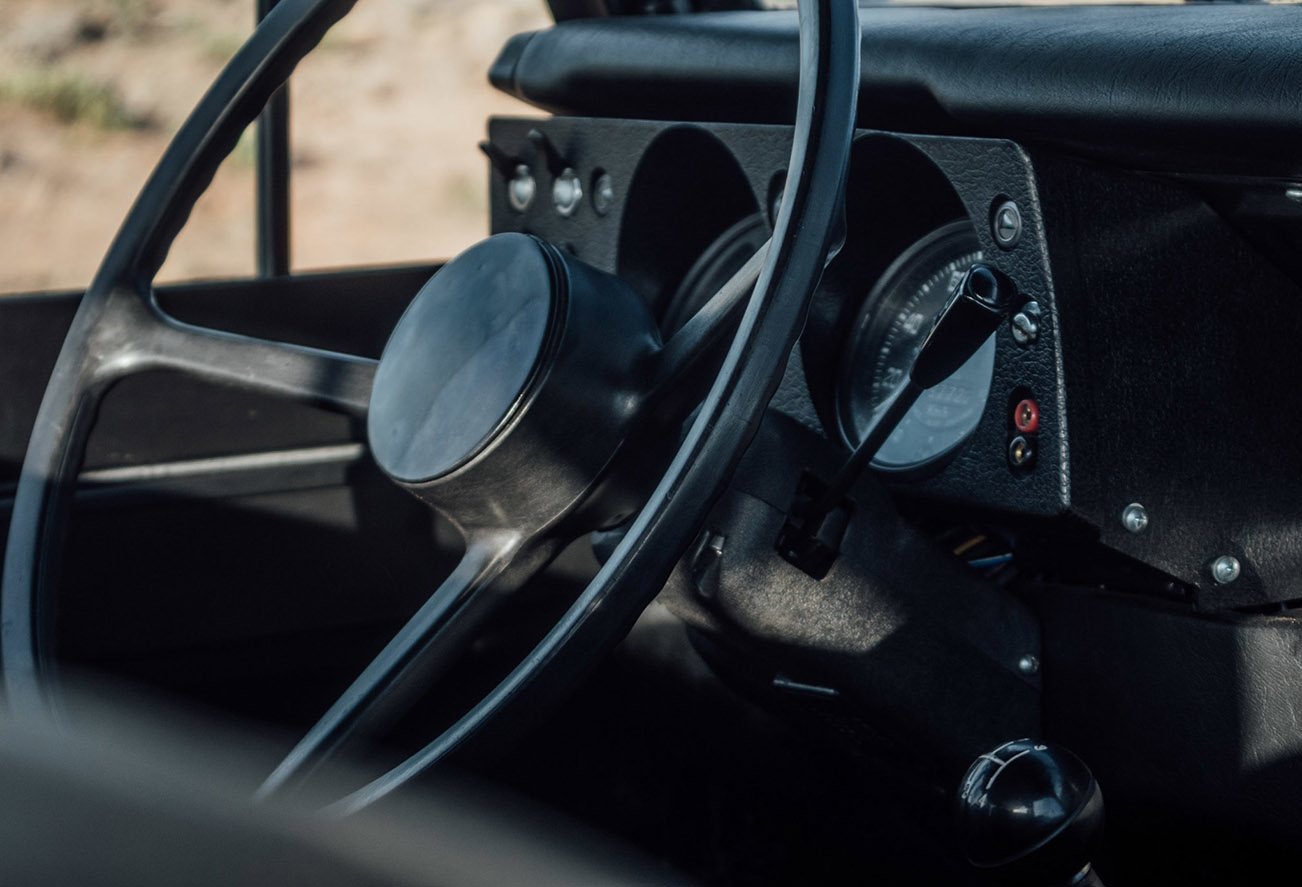 The interior has been re-trimmed in black vinyl, with no concessions to anyone expecting plush SUV style luxury. All hints of chrome trim have been removed and replaced by black items. New soft top? Black.
The exterior has been comprehensively debadged, with just a single monochrome Land Rover badge remaining on the grill. Discreet Cool & Vintage decals have been applied to the rear wings as a reminder to on-lookers that this is no ordinary Defender that they're Instagramming.
Cool & Vintage use all the heritage of Lisbon's traditional craftsmanship. Their workshops are filled with Defenders in various states of build. The Black Defender is a chance to jump the queue. No price is listed: used Cool & Vintage Defenders sell at around £70,000. There's nothing like it.
For more information, head to the Cool & Vintage website and if you're after another hard-wired adventurer, then check out this Legacy Overland 1985 Toyota Land Cruiser.