If you're looking for deluxe Moroccan modern for a truly sumptuous escape, look no further.
Featuring spectacular views of the Atlas Mountains, set in its own extensive grounds with indoor/outdoor pool and eclectic furnishings throughout, Dar Amizmiz shows off sharp Marrakech style at its finest.
Certainly if your view of Morocco has been formed by the hustle of the souk or the ancient traditions of the medina old town of Marrakech, the white washed highly contemporary style of Dar Amizmiz will come as a shock.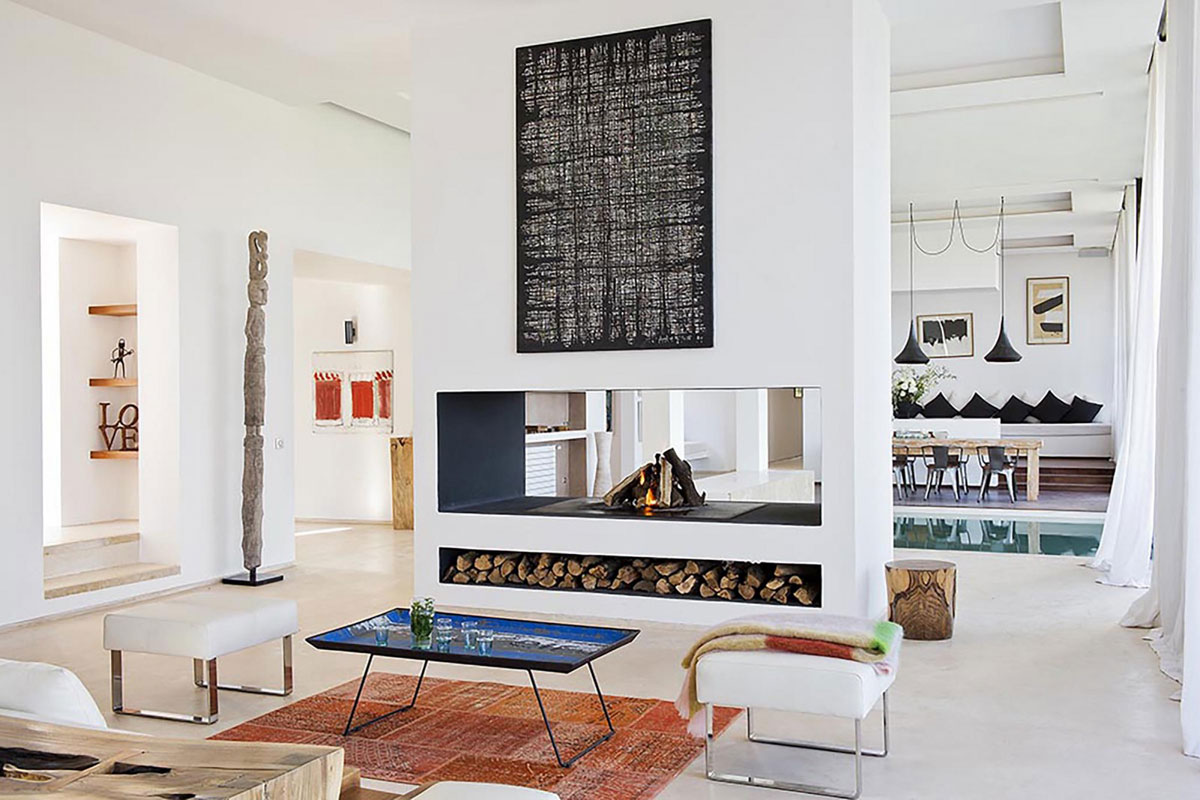 It shouldn't. Marrakech has always been a crossroads where the new combines with the old to create a uniquely Moroccan take on architecture. Imaad Rahmouni, the architect of Dar Amizmiz, has worked with that high priest of 21st century style, Phillipe Starck, and it shows.
The exterior is an uncompromising series of rectangles and squares, with floor to ceiling black framed windows. Inside a huge open plan living area has a feature full height double sided log fireplace, technically unnecessary since the villa has its own air conditioning and a central heating system.
All five bedrooms are ensuite and open out on to the terrace. Additional facilities include a traditional Moroccan hammam, gym and tennis court. The medina is within easy driving distance.
Dar Amizmiz doesn't come cheap – think in excess of £6,000 per week – but there's staff on hand should you require and we'd say that for the ultimate Moroccan getaway you really can't do better. For more details, and the full listing, head over The Modern House now.