Setting up a business is a hard task and many choose to do it with a partner. Working in a duo can make life a lot easier, but does open doors of difficulty too: who takes the lead? Don't you get tired of each other? To answer these questions, we regularly sit down with a range of design duos to get the truth about working with a partner. In this instalment we took some time out of Thomas and Sebastian's days. Thomas and Sebastian founded About Vintage in 2013 and know a fair bit about watch-making and how to build a brand in the modern day. So, keep reading to find out how they distinguish free time and work time, and what their first impressions of each other were.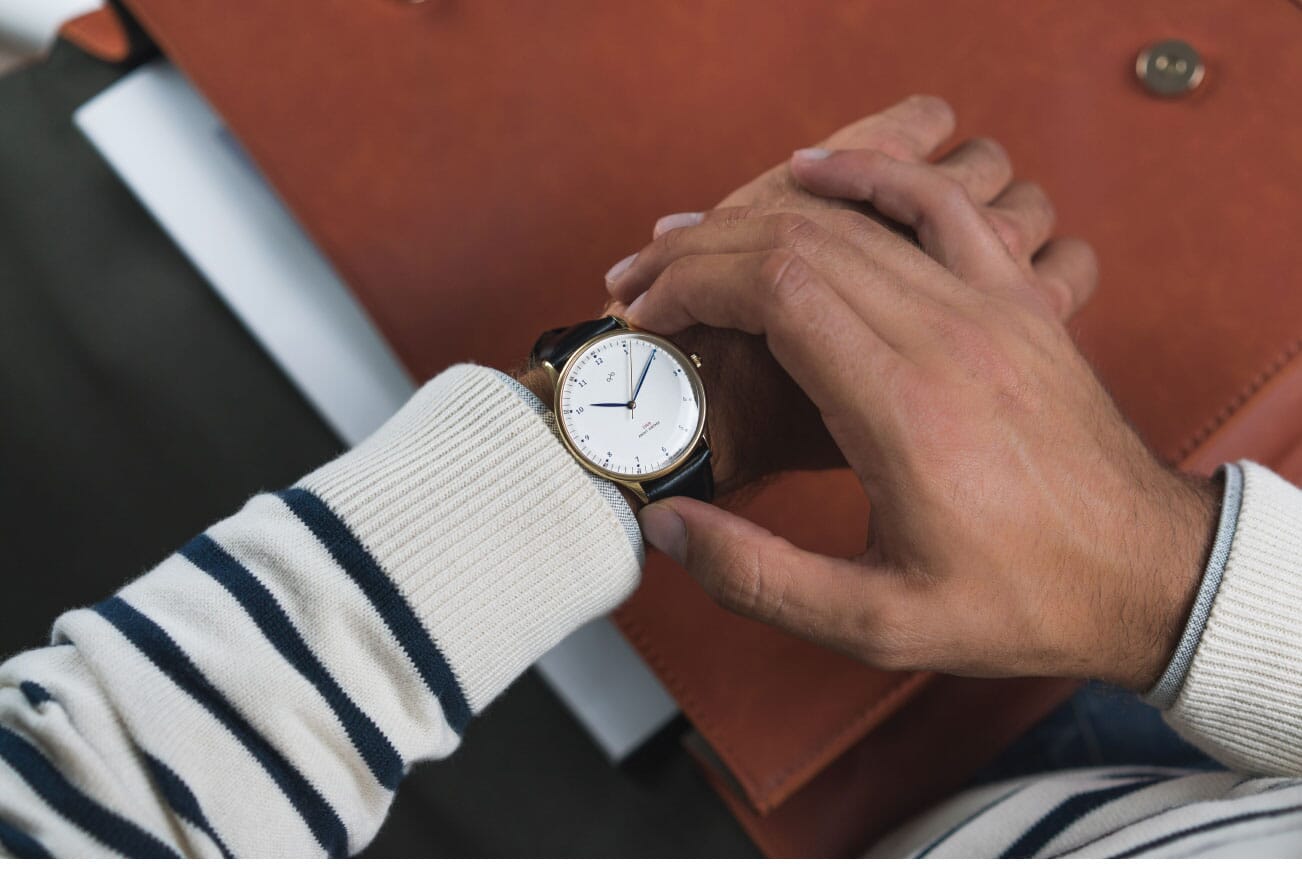 What were your first jobs?
Thomas: My first real job was in the financial industry as an insurance agent and my first part-time job was on a Gas-station. Sebastian's first job was within an advertising-agency.
So, how did you first meet and what was your first impression of each other?
Sebastian: We met each other for the first time in high school. We had a few friends in common and quite quickly we began to hang out and realised our mutual passion for design, fashion and watches obviously. My first impression of Thomas was that he was nice, outgoing and well-dressed.
Thomas: My first impression of Sebastian was that he seemed genuine, dapper and actually slightly nerdy.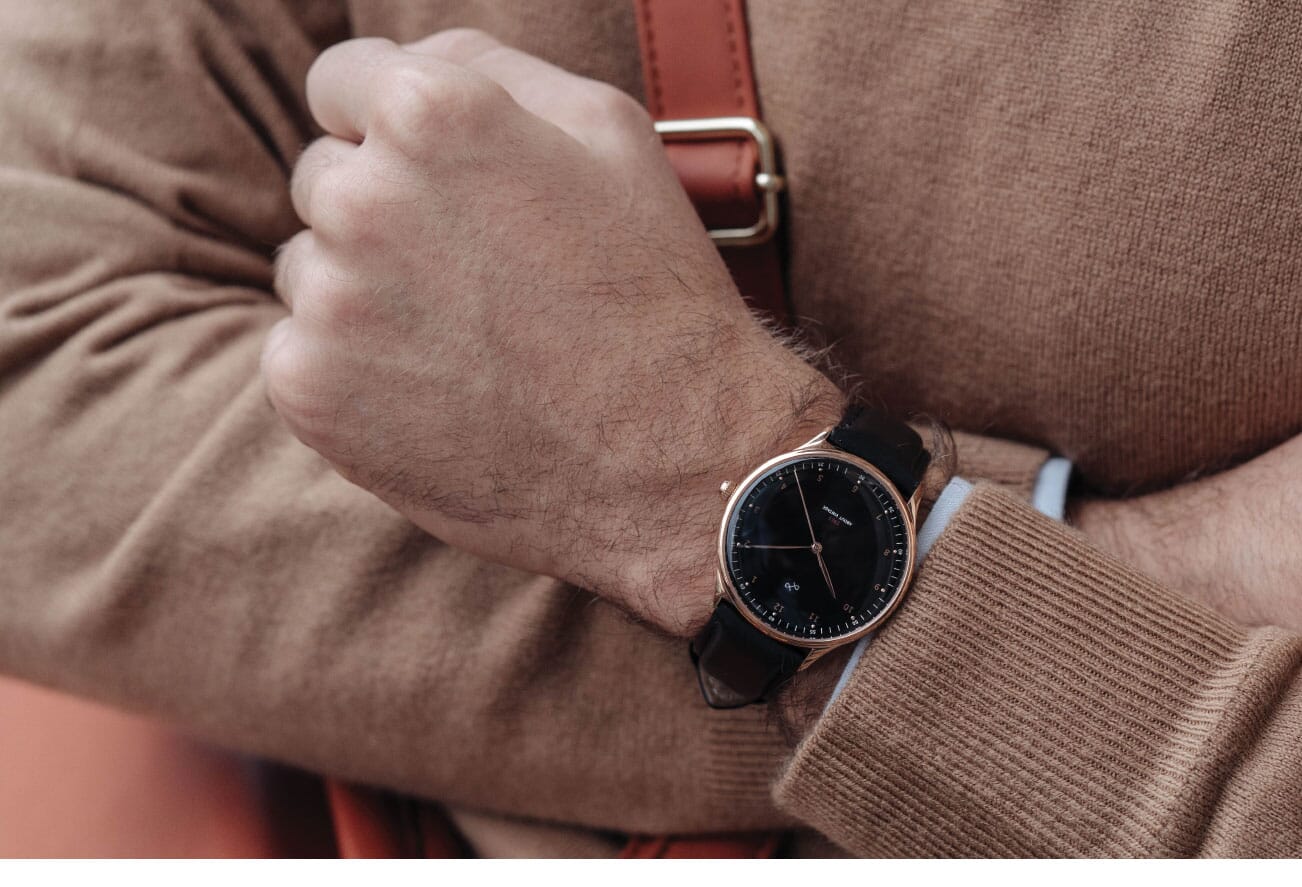 Are you always creating together? What input do each of you have in creating the ethos of the brand?
Thomas: Basically, yes. We do all designs equally together, actually this is one of the only tasks for About Vintage which we both do. The future path and brand identity is something that we really care about: the visual identity, the products, the stores and the entire appearance is based on what we believe in. No compromises. 
What initially inspired the start of About Vintage?
Sebastian: We both bought our first high-end watches just after finishing our degrees as a sort of symbol of ending an era. But what do we do next time we want to celebrate? We couldn't afford to buy another timepiece without breaking the bank, at that point the idea of the brand came to us! Why not make the alternative? Your first affordable dream watch.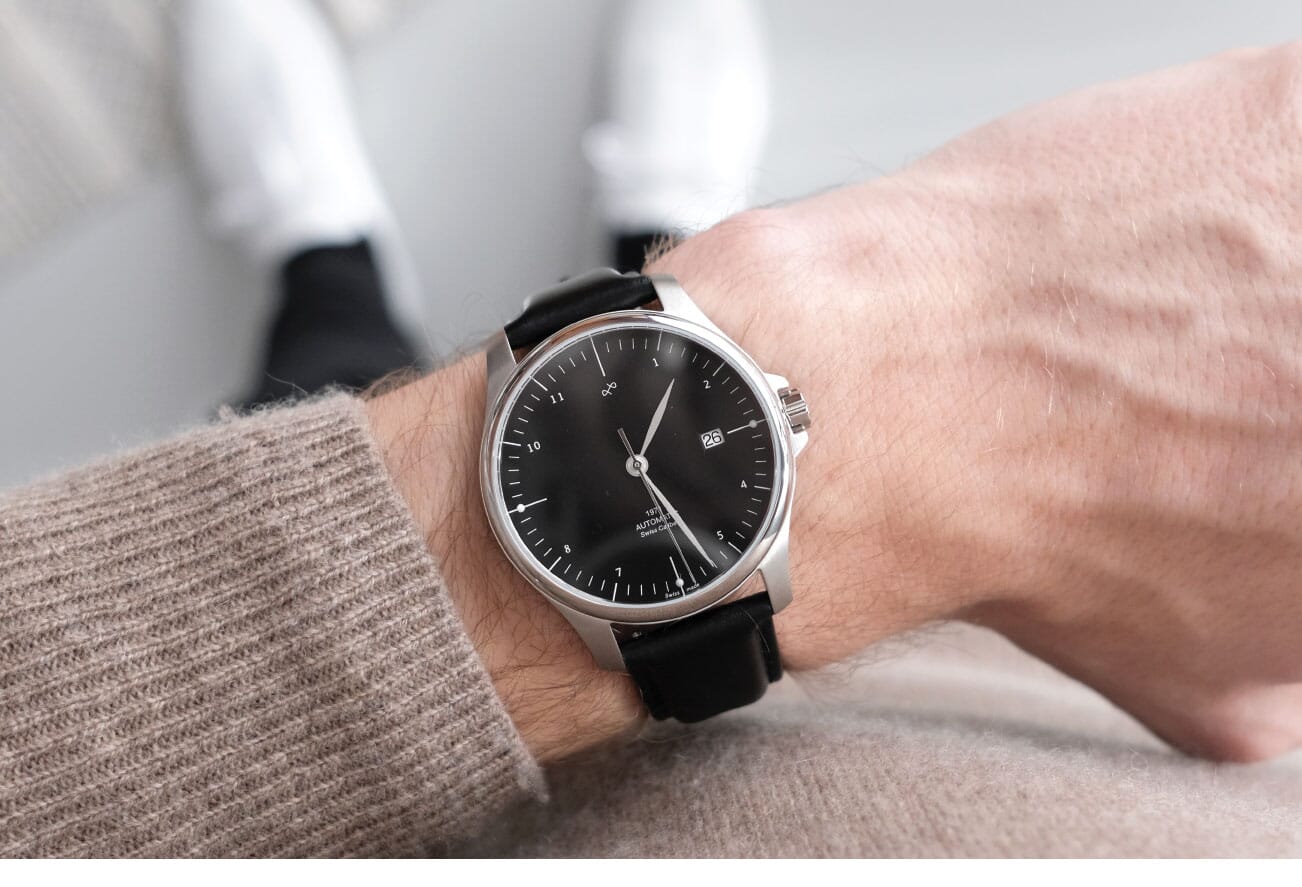 What have been the hardest obstacles to overcome in the creation of About Vintage?
Thomas: Recognition in a major industry dominated by some huge brands. But also to forecast demand and growth. We have been sold out too many times in the past and we always try to adapt and increase production to combat that.
What has been the biggest breakthrough in the time of About Vintage?
Thomas: The collaboration with Frederique Constant or the opening of our own stores in the heart of Copenhagen and in the legendary Copenhagen Airport. 
How do you draw the line between work time and time together away from the office? 
Thomas: Its difficult because we always work. This brand is our passion. But since we both have kids and families we try to be more present away from the office. You have to make sure you cement vacations into the schedule.
About Vintage is known for its beautifully understated watches that blend modern components with exquisite vintage-inspired aesthetics; how did you come to merging those two worlds successfully?
Thomas: It's actually pretty straightforward. We knew what we wanted and we wanted to create something that we thought was missing: modern vintage. 
It's fair to say that the watch market is a well-populated one, what did you do to ensure About Vintage stood out with its original launch?
Create a great product at a reasonable price.

Make sure that we communicate the brand in the perfect frame, in terms of content for example.
If you weren't working with watches, what else would you be doing?
Thomas: Hard to say, but without any doubt we'd be designing another product.