In case you hadn't noticed – and assuming you've not managed to see the wealth of interior inspiration we serve up in the Interiors category of the magazine – Danish interior design is having something of a moment right now. Naturally, that means all things Danish design related are now at the top of every homeware wish list, particularly Danish furniture. But there's much more to the country's design prowess than just what you see on Instagram or what you think constitutes a Scandinavian sofa. To give you a helping hand, we're serving you up the best Danish furniture finds that have landed online this month.
Menu Large Brushed Brass Darkly Mirror
Danish design specialists Menu are one of the leading lights in the world of Danish furniture because of its range of simple, albeit extremely well-made, homeware items that are designed to 'make the world better, less complicated and a little bit nicer to wake up to.' That basically means that Menu's clever, understated solutions for modern living are an incredibly easy way to incorporate a little bit of Danish interior design into your home. Take this Brass Darkly Mirror, for instance.
It goes without saying that mirrors make any home feel bigger and brighter but this Darkly Mirror also opens up a room by optimising natural light. The simple way of maximising the function of a mirror is by positioning it so it reflects a textured object already in the room – a Danish design chair, rug or piece of art, for example.
Menu Bronze Monuments Magazine Holder
Sometimes the best furniture designs aren't the obvious ones; not the Danish designer chairs or expansive textile sofas you would expect. Take this Menu Monuments Magazine holder, for example. The sleek, sharply designed magazine holder puts your favourite titles into a contemporary piece of furniture that rarely receives the aesthetic attention it deserves It's an artistic storage tip that is incredibly versatile, which means you can use it and move it as you see fit.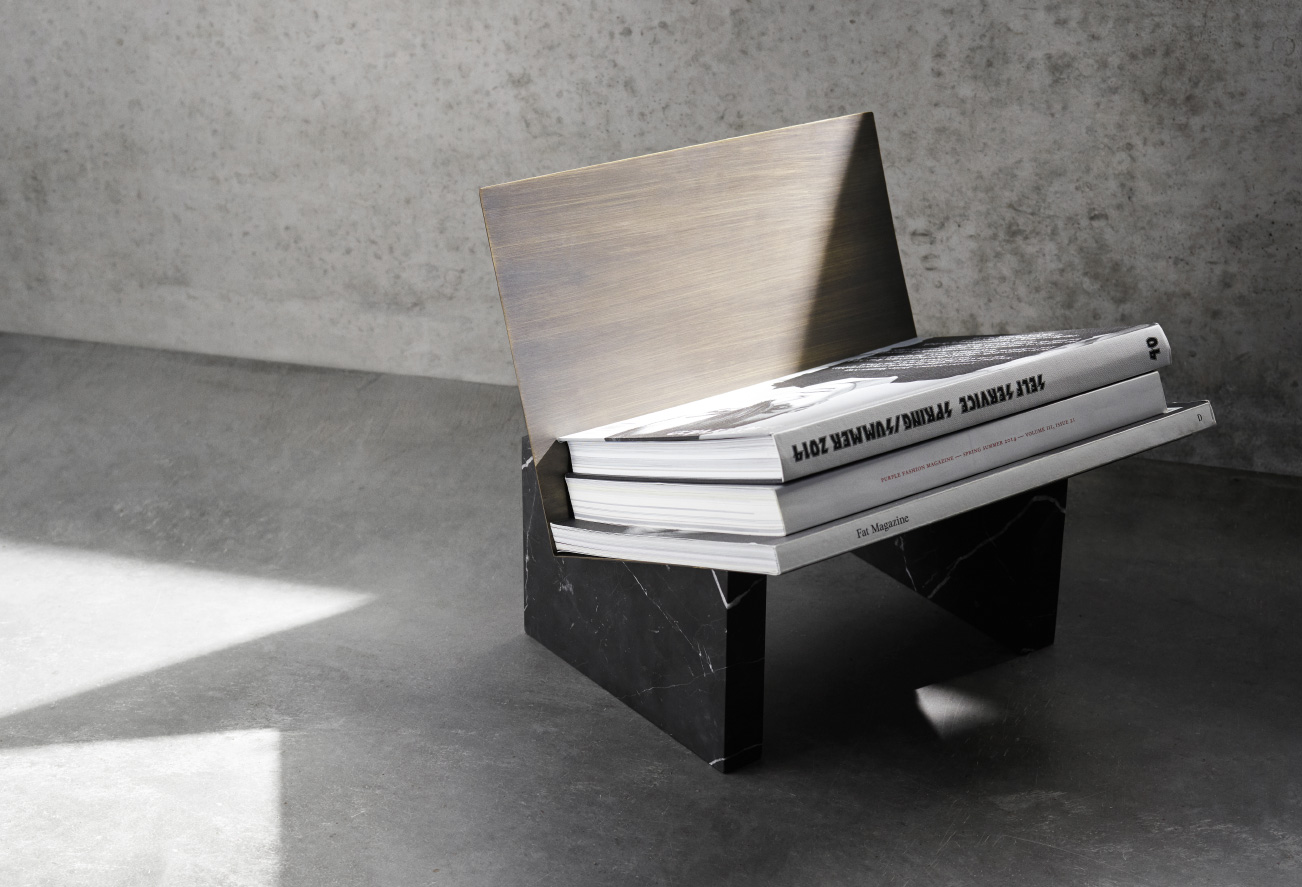 Menu Black Ash / Brass Turning Table
German designer Theresa Arns was experimenting with ways of combining a table and storage when she stumbled upon the idea of a lid that opens by rotating it around one of the legs. It's a simple piece of Danish furniture that provides an elegant, unpretentious and strangely addictive storage solution – you can't help but show people how it's no ordinary turn table but a full-blown cupboard, too – which is always a plus. It's not only perfect for small spaces, but a great storage solution for living and bedrooms as well.
Menu Black Afternoon Lounge Chair
Danish designer chairs have stolen our hearts one too many times before and its happened again with the all-new Menu Afternoon Lounge Chair. The Menu Lounge Chair came about by combining inspiration from two iconic chairs of early modernism; the 'Thonet Bentwood Armchair' by Michael Thonet and the 'Spanish Chair' by Borge Mogensen. The combination of these two classics resulted in something entirely new – just as elegant as the Thonet and as comfortable as the Spanish Chair – but a bit more premium. That's courtesy of the aniline leather that will age with time and character.
Menu Black Norm Floor Mirror
In the spirit of Scandinavian simplicity, the two Danes behind NORM, Jonas Bjerre-Poulsen and Kasper Rønn, always strive to cut to the bone. To find the simplest possible solution without forgetting the beauty of the shape or the details – all in order to reach a point where nothing added nor subtracted will make the product better. Designed to lean against the wall – or to go, stand or hang wherever you want, this Floor Mirror is the epitome of the pair's design philosophy.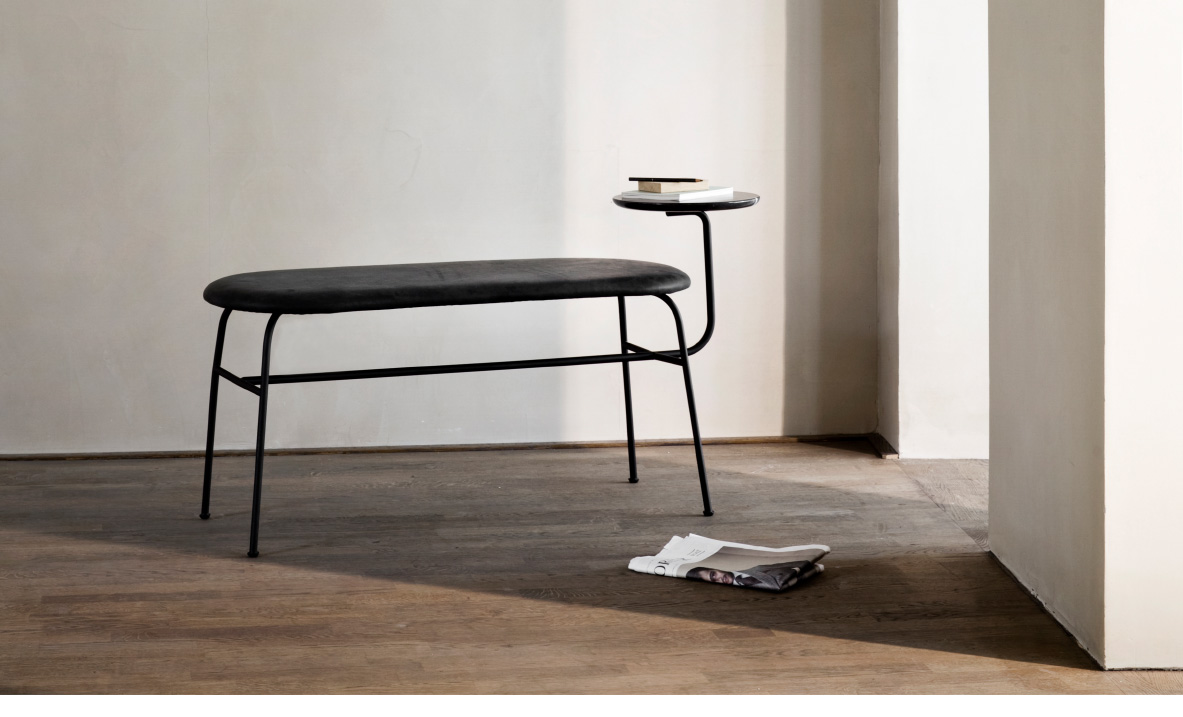 Menu Black Afteroom Bench
The Afteroom Bench is an evolution of the celebrated Afternoon Chair, constituting the same concept; a tribute to Bauhaus and functionalism. By reducing the amount of material to a minimum, the aesthetic appearance is enhanced to a maximum. The combination of a side table and bench creates a highly practical and stylish piece of Danish furniture to suit multiple environments. But we think it looks at its best as a reading chair that sits nicely under a window in an open-plan living space.
Shop and explore some of the finest Danish furniture in the complete Menu collection at OPUMO.
Shop all Menu furniture at OPUMO.