Diamond Atelier has just debuted its very first BMW RnineT Neo-Racer client build, which now stands as the custom motorcycle brand's ninth overall creation in their ever-expanding line-up.
The bike, dubbed the DA#9 BMW RnineT, is everything you would want from a custom-build; it is dark, aggressive, powerful, arrogant, elegant and most importantly of all, unique. The creation revitalises a champion neo-racer, combining high-performance mechanics with Ducati-inspired aesthetics and one-off fabrications. The bike was entirely transformed thanks to an entirely new hand-fabricated subframe, and the exposed front trellis frame that is coated in the bike's secondary colour.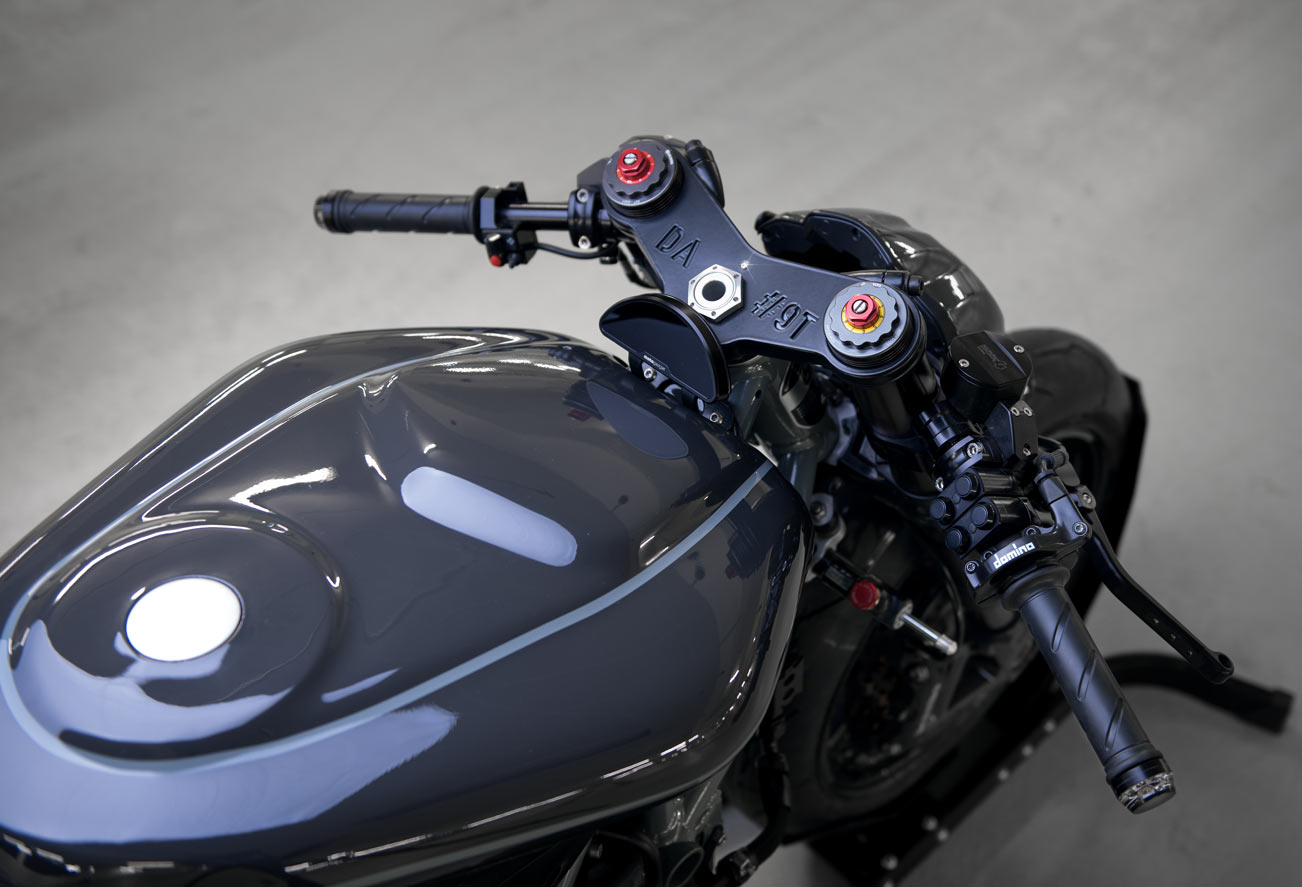 The skills of the Munich-based garage run by Tom Konecny and Pablo Steigleder are evident across the entire bike, and that includes everything from the custom-seat base which is stitched with premium black hide to the bobbed front fender, low-mounted front headlight, Diamond Atelier's signature valve covers and a Remus titanium exhaust. Beneath the luxurious bodywork, sits the bike's pumped-up fuel tank that complements the two-cylinder engine, which was engineered by Andreas Reh from Rehcing, and has a capacity of 140cc and 145bhp.
Check out the BMW RnineT DA#9T in the image gallery above and take a closer look at all of Diamond Atelier's impressive custom creations on their website and Instagram.