"You do not have to be an artist or a child to have a different view of reality. This work is for those who are looking to let their imagination drift away with gravity. Or possibly more for all those who have forgotten to do so" – Pejac.
Barcelona-based artist Pejac has inverted a familiar image of sneakers hanging from a street light as part of a surprise street-installation in East London titled 'Downside Up'.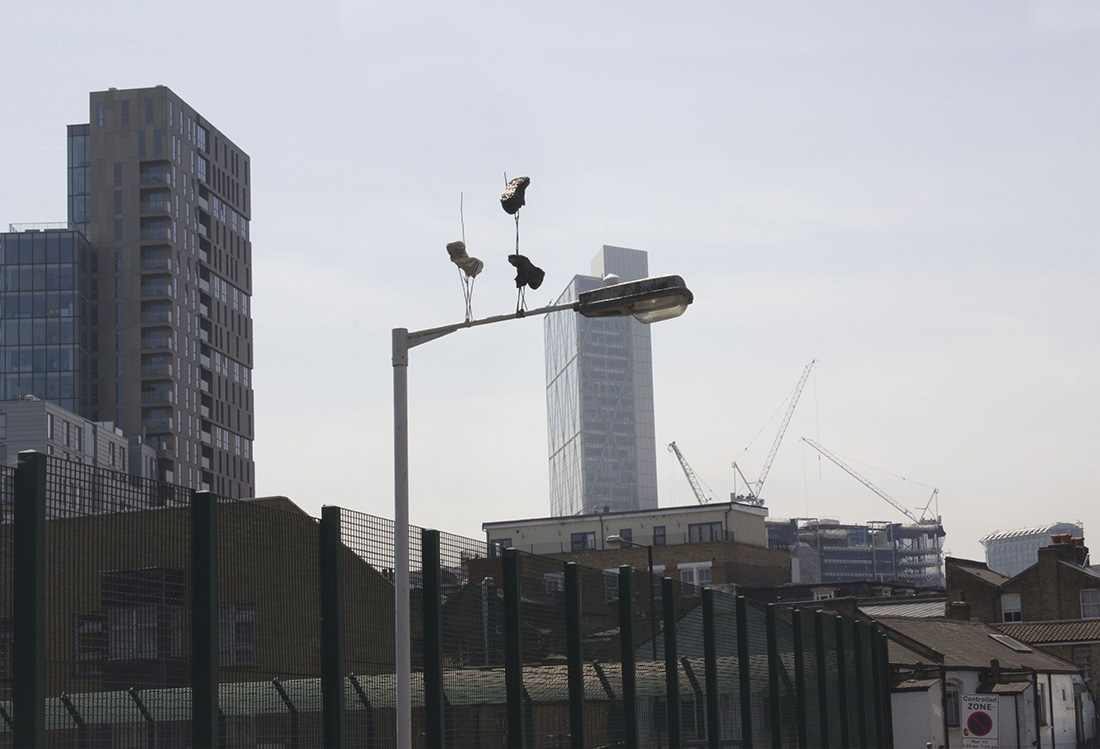 From miniature window drawings and site-specific creations to elaborate, modern replicas Pejac has become a preferential figure in the realms of street art. Famed for his eclecticism and versatility, the strength of his work radiates from the combination of artistic skill, inventive concepts and understanding of popular culture. Those essential skills are all on display in 'Downside Up', the pop-up installation that can be seen across locations in Shoreditch – Redchurch Street, Shacklewell Street and Granby Street.
The temporary exhibit also displays Pejac's ability to command attention with a subtle twist of reality. The series of 'hanging shoes' that defy gravity are a reference to the distorted state of the world today; yet the playful presentation leaves the underlying meaning open to the viewers' own imagination. Proving that something so simple, can be spectacular.
[caption id="attachment_21451" align="alignnone" width="695"]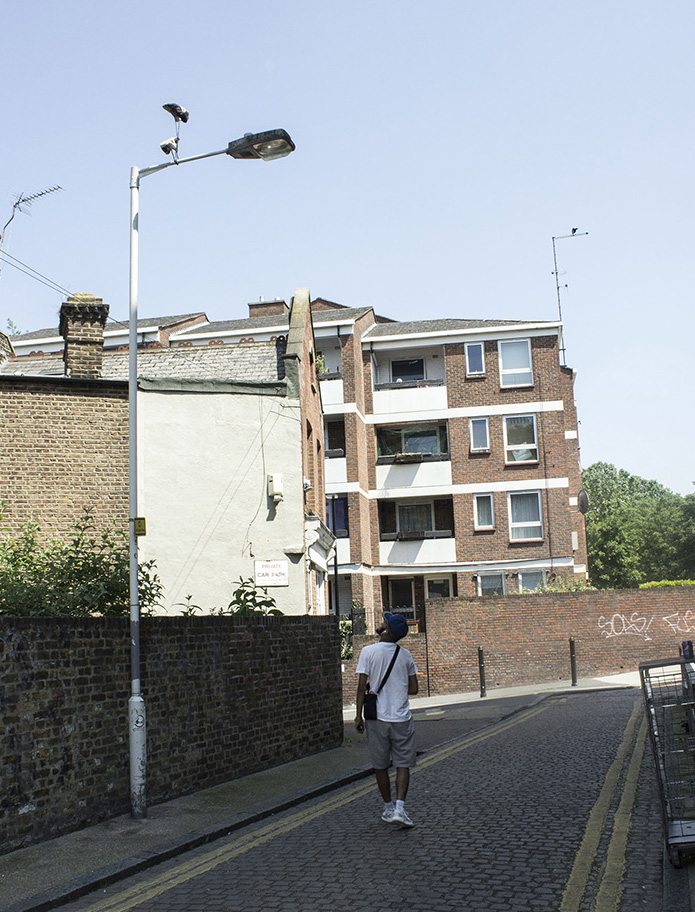 Pejac[/caption] [caption id="attachment_21454" align="alignnone" width="694"]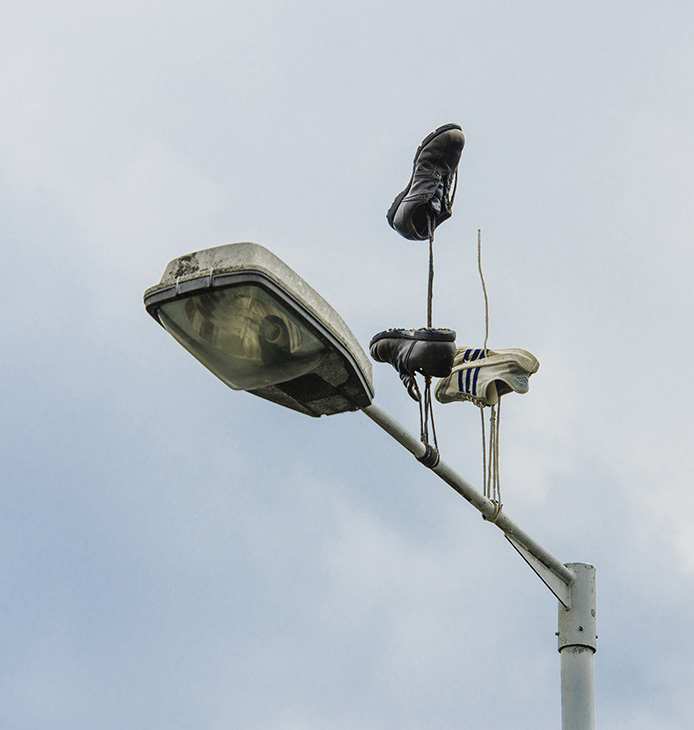 Pejac[/caption]}
Go and check out the intriguing installations across the three locations in East London and be sure to follow Pejac on Instagram, @pejac_art, for a closer look at his latest projects.
Images courtesy of Pejac.