A lot of what we wear today finds its origins on the sports field – and that's looking beyond the staple pieces of sneakers, polo shirts and sweatshirts. The button-down collar and drawstring short for instance, also have an unassuming association with a sporting pedigree. And the importance of that relationship cannot be underplayed.
Sport-inspired details continue to creep into a range of menswear essentials which makes them easier and thankfully, more acceptable to wear. Discover the details of Edit #35 FT. Wood Wood to find out how you can remain comfortable, considered and stylish – whatever the day may have ahead of you – all thanks to sporting goods.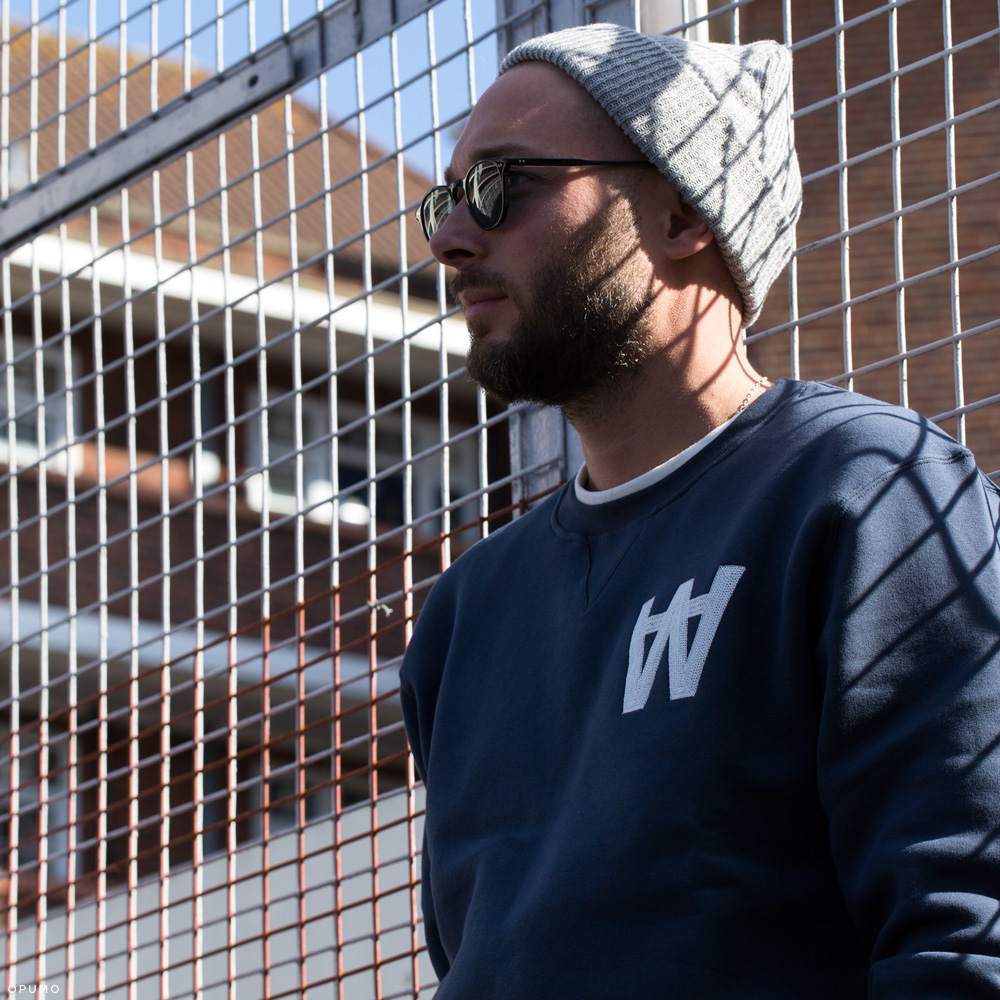 Lovingly conceived on the streets of Copenhagen, Denmark, Wood Wood has built a reputation for updating classic silhouettes into tailored expressions of contemporary, wearable streetwear. And this Wood Wood Navy Logo Sweater is archetypal of the brand's sophisticated approach to modern sportswear. Featuring a V-neck insert and a thick ribbed cuff and hem for a handsome fit, the sweatshirt is defined by large AA embroidery to the chest for an authentic collegiate finish.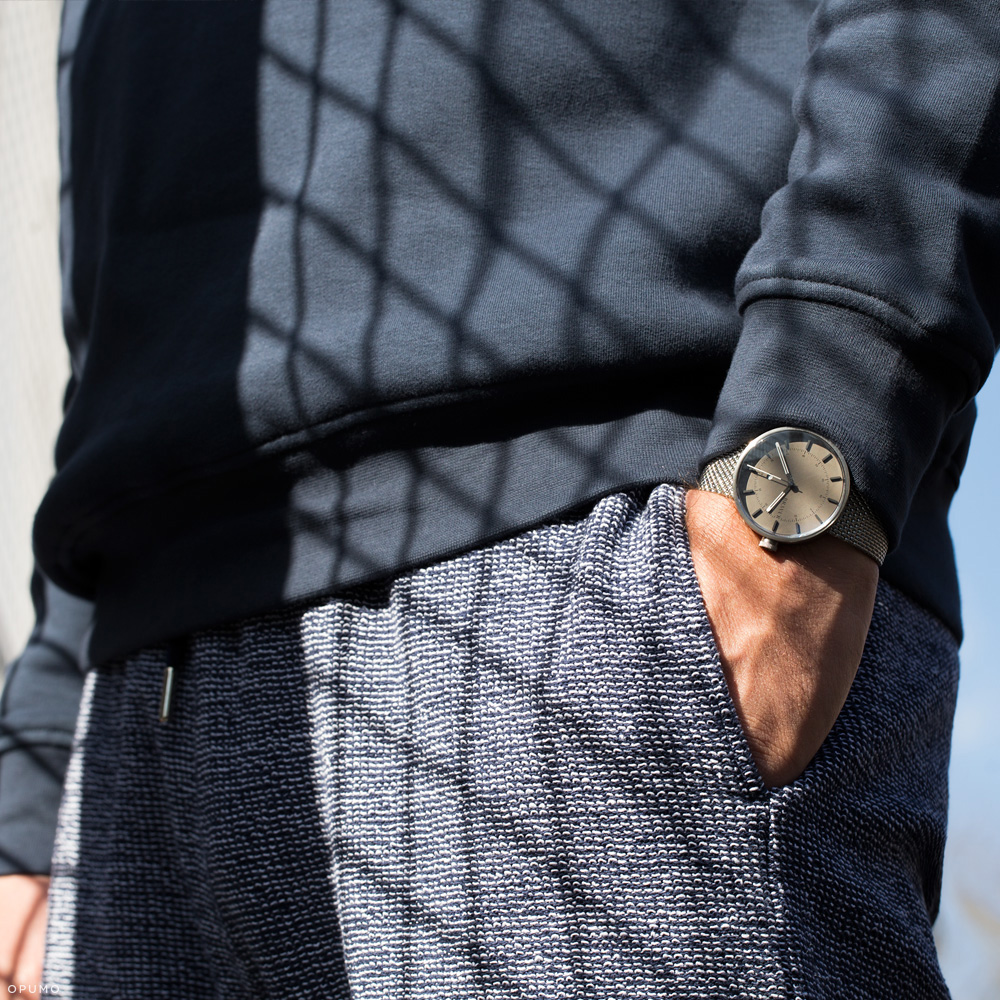 The drawcord waistband is coming back in a big way - discover more in the dedicated drawstring article here –  and it makes for one of the greatest style graces this spring. In accordance with added comfort, the drawstring waist offers versatility and familiarity without the sacrifice of style. Sunspel boast an unprecedented history when it comes to producing luxury basics and so these Navy White Loopback Shorts are our choice for the season ahead. Lightweight and breathable, the intricate navy and white texture of the shorts derives from the brand's unique loopback fabric which is softer, lighter and more luxurious than an ordinary cotton construction.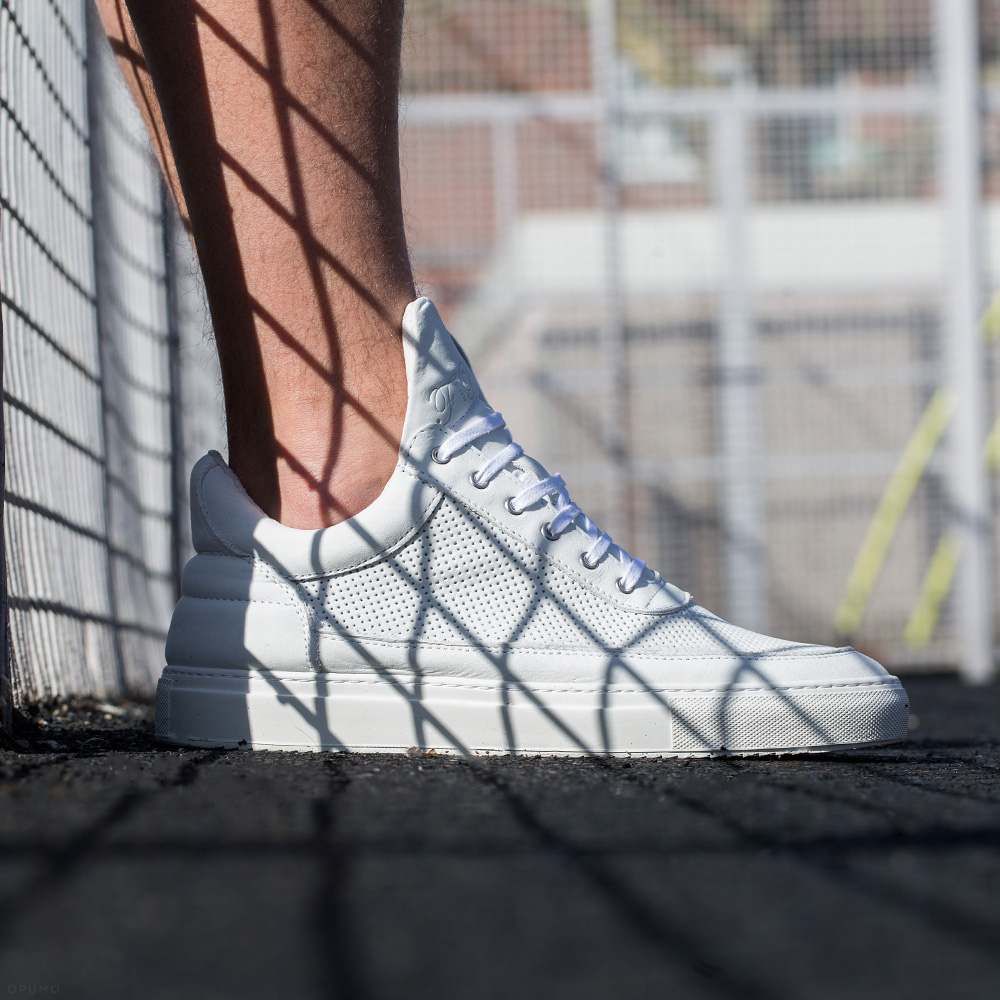 Of course, no sporting look is complete without a pair of sneakers so we turned to Filling Pieces to supply the finishing touches. Providing a balance to the entire aesthetic, the White Perforated Low Sneakers tone down the one-coloured, tracksuit-inspired navy ensemble. The sneakers succeed in doing so through tonal details, including calfskin leather uppers, flat laces laces and a supporting white ripple sole.
Shop Edit #35 – Sporting Choice FT. Wood Wood online now at OPUMO.