Tucked away in a crowded suburb of Buenos Aries, Quincho M is proof that in apparent simplicity lies real genius. In a back garden, there's a translucent project that's transformed an unpromising outbuilding into a sparkling open-plan living area that invites the outdoors inside.
The original extension had a pitched roof which the architects have ingeniously reflected in their addition so that the all-glass wall onto the garden is taller because of its flipped-up ceiling. Full sliding doors allow the new area to be opened up entirely for daytime or evening entertaining.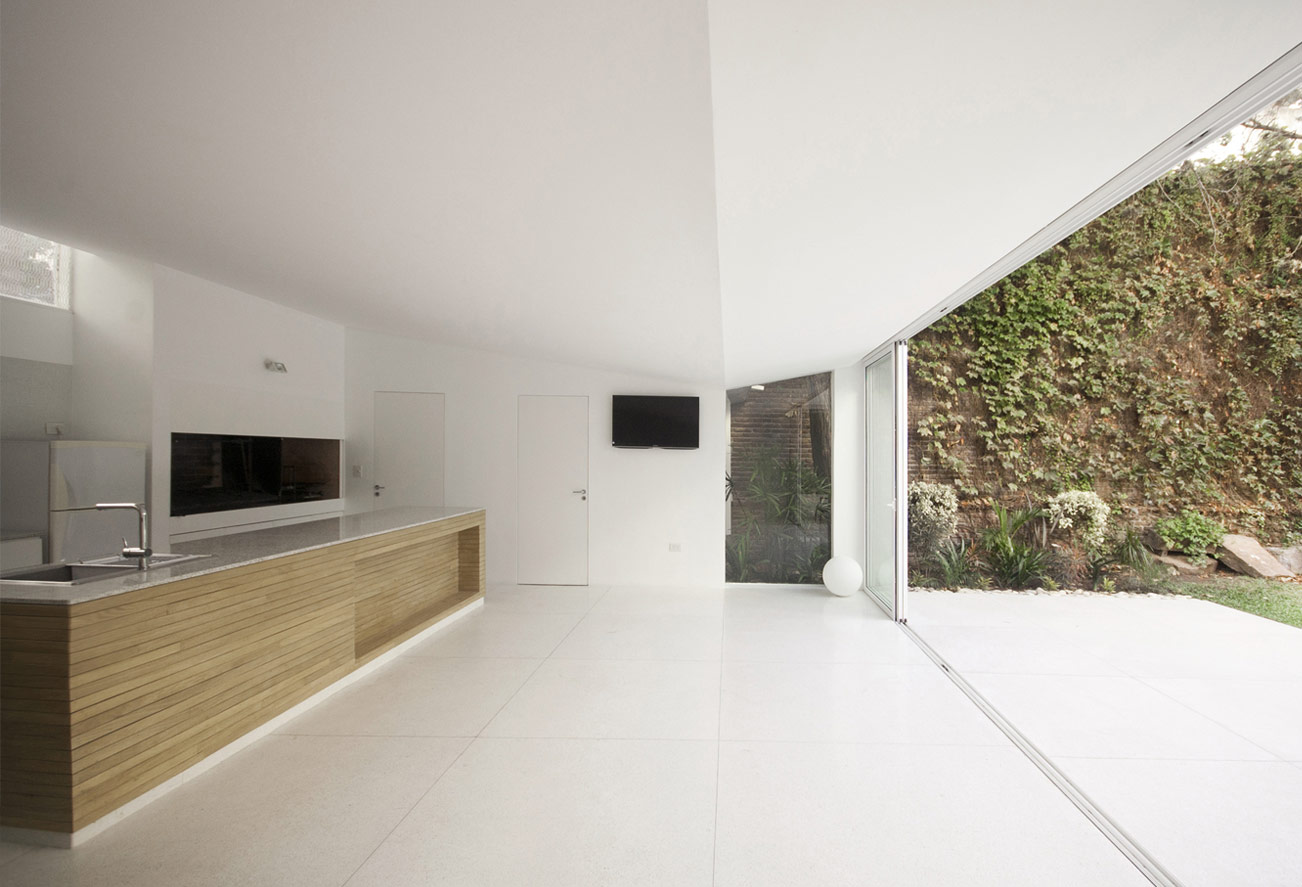 The effortless feel of the finished structure belies the extensive work involved. Wooden beams were replaced with steel. This allowed for internal pillars entirely to be removed, opening up the room for the multiple uses required by the clients.
A full kitchen was installed, along with a toilet and utility room to the side. At night the extension glows as its internal lights bounce off the all-white surfaces inside, and out onto the tiled patio outside.
The architectural firm responsible, named MoGS after the initials of the founder members, is comprised of young ambitious architects who have already won accolades for their ultimately unrealised proposals for an athletes' village for the Rio de Janeiro Olympic Games.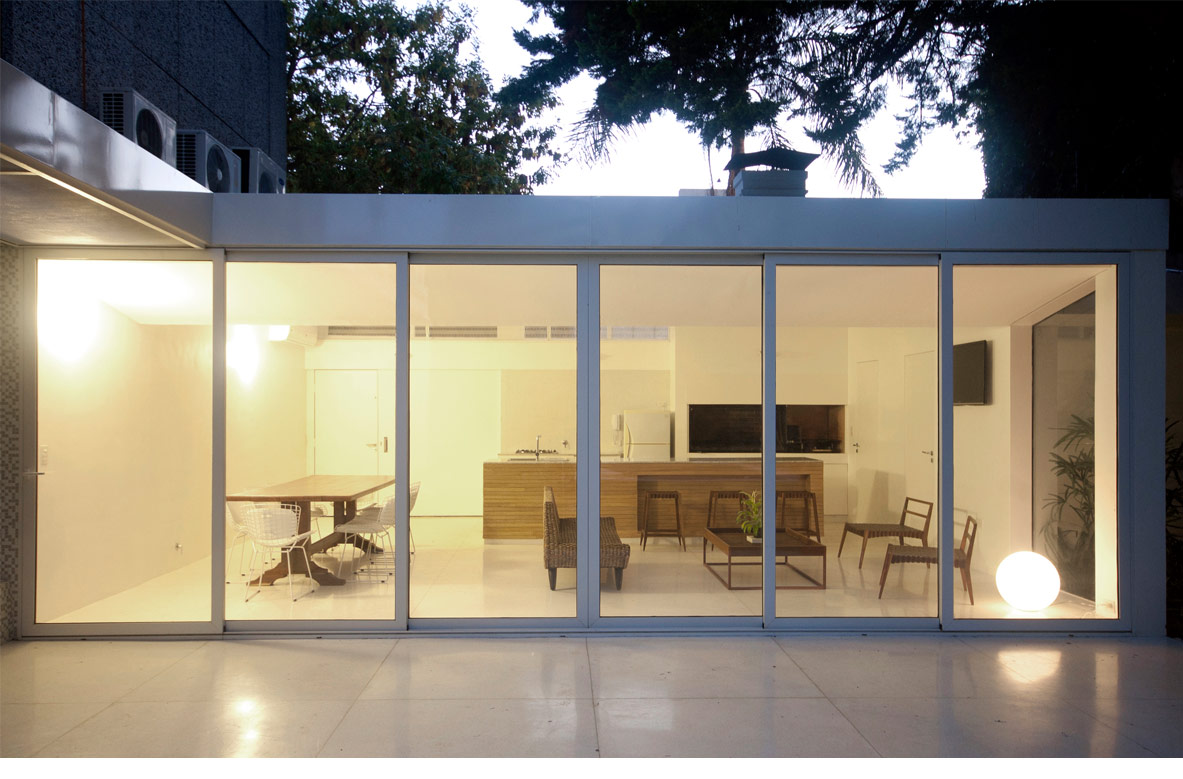 Quincho M is characteristic of their built work so far with distinct echoes of pristine white modernism while utilising the latest technology to achieve the serenity of an entirely open space. We're fans already.
For further information, head to the MoGS website.