Words by Lucy Thomas
Word of Mouth House's aptly named 'Chameleon Villa' manipulates its surroundings using special 'landscaped architecture' to blur the boundaries between natural and built environments and present itself as an idyllic getaway location.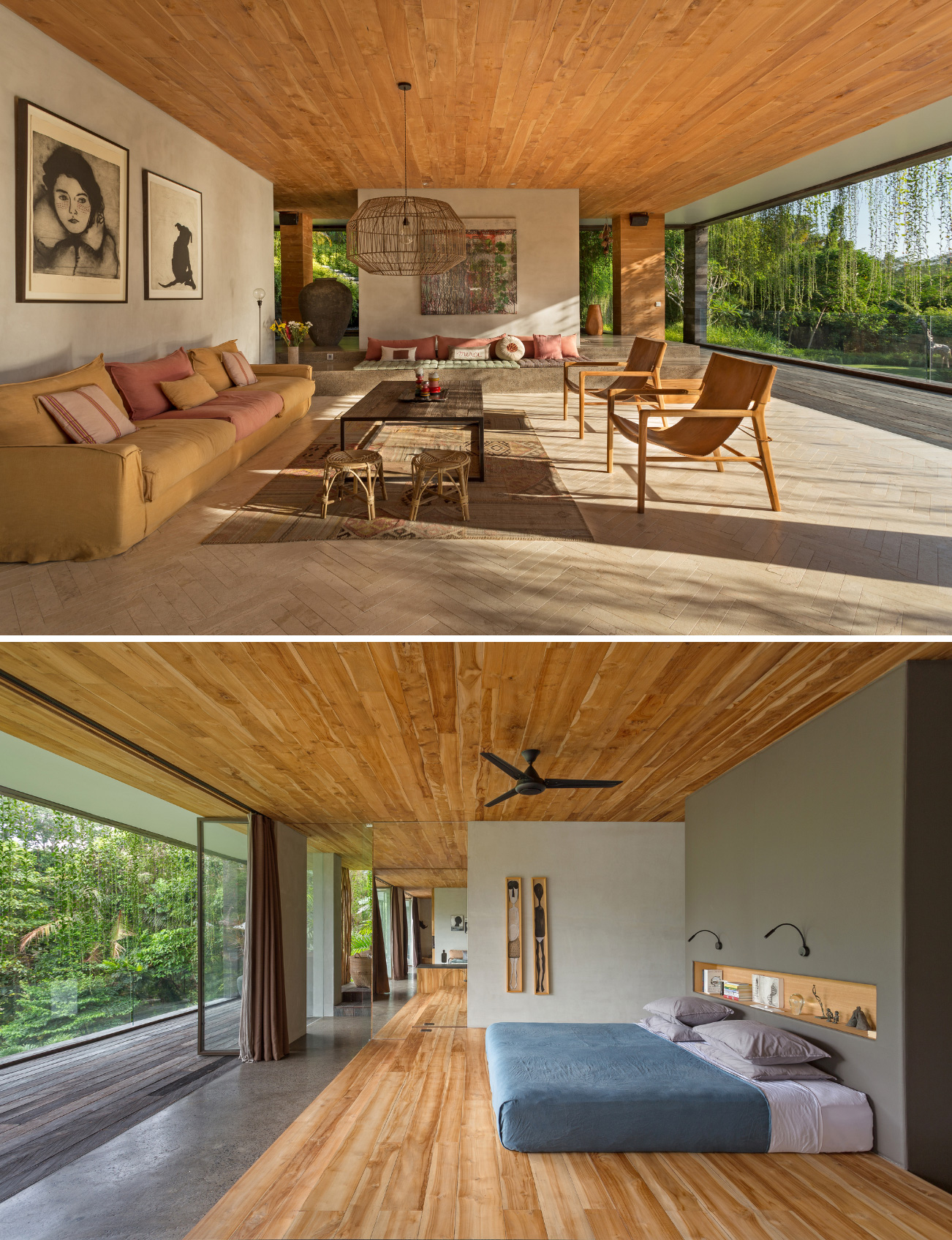 Located in Buwit, a southwest coastal area of Bali, this villa overcomes the challenge of creating architecture that both compliments and connects with its surroundings. The villa is located on a steep slope surrounded by dense rainforest, with an 11-meter difference between the arrival area and the river that runs below.
Integration with the topography of the site and adhering to traditional Balinese architecture is what makes the Chameleon Villa so unique. Different pavilions accommodate different functions; the communal spaces are open to the elements whilst the bedrooms and other private areas are more encased and sheltered. WOMHouse says that the composition of the pavilions allows the villa to feel "both organic and modern", making it a truly inimitable environment.
Being located in the heart of the rainforest, green systems have been put in place to ensure the villa runs sustainably. These green systems include locally sourced materials, solar panels to produce electricity and rainwater collection systems for garden irrigation.
The Chameleon Villa encompasses the collision of two worlds and is the perfect setting to immerse yourself in nature for a real Balinese rainforest experience.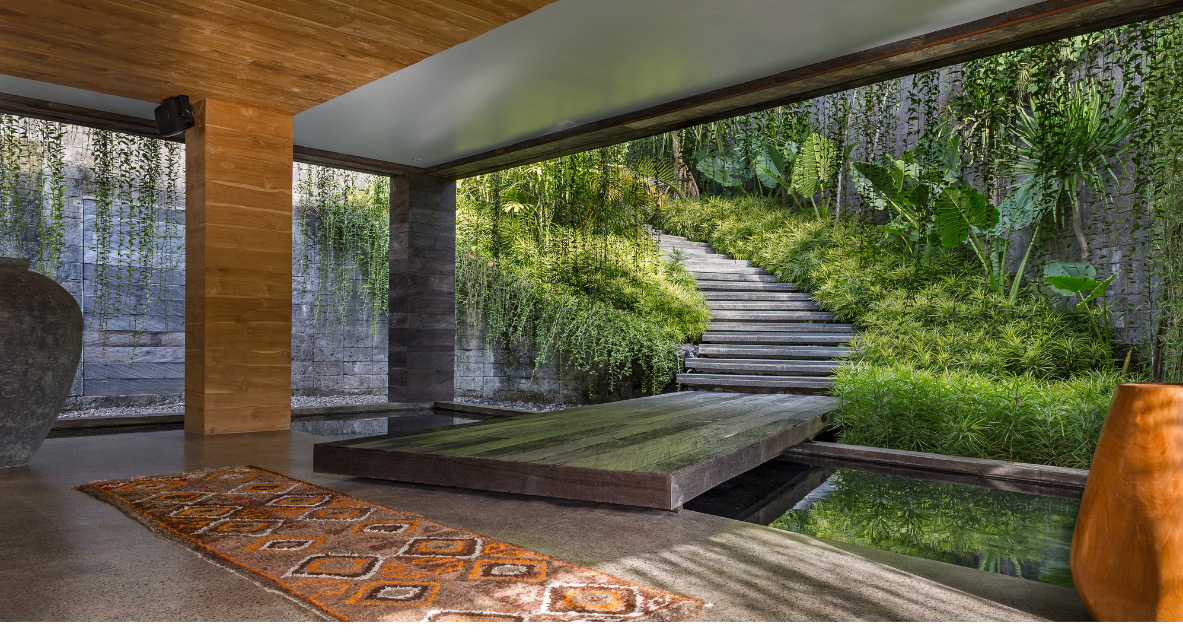 Photography: Daniel Koh
Looking for another place to escape this summer? Check out the La Muralla Rioja.