Escuyer believes that men prefer to do other things with their free time than to go shopping for basics. That's why this label's collection encompasses the timeless accessories that every man needs, all in one place, all crafted to exacting standards. Each Escuyer item, from premium men's socks to leather card holder wallets, is designed to be elegant, simple and perfect for everyday use. We think that the Escuyer bifold card holder perfectly embodies the brand's commitment to artisanal craftsmanship and the highest-quality materials, so we wanted to find out more about how these mini masterpieces are made.
Escuyer Leather Billfold Wallet materials
These men's leather card holder wallets feature no frills – just good, old-fashioned quality. Each credit card holder is cut from leather from a tannery in Tuscany, Italy which produces some of the world's most beautiful vegetable-tanned leather. This leather not only looks pristine, it feels amazing too, ageing gracefully with time and use. What's more, the tannery is a proud member of the Genuine Italian Vegetable-Tanned Leather Consortium.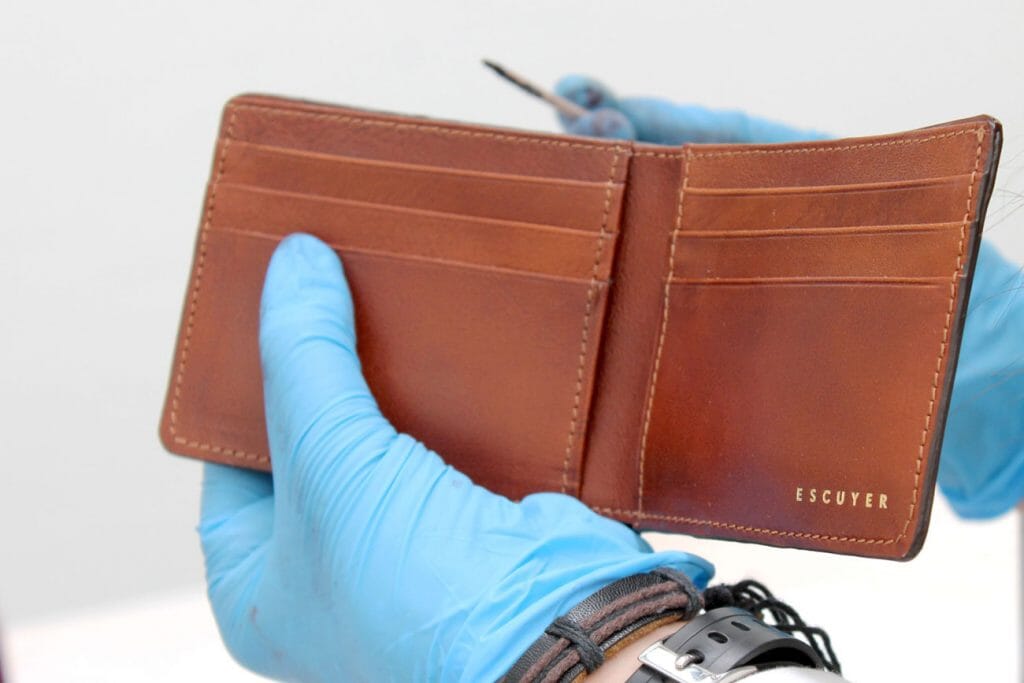 Craftsmanship
Once the leather has been chosen from the Tuscan tannery, it is sent to Portugal where it's handcrafted into a sleek men's card holder wallet by artisans who build on generations of experience. 
The family-owned factory is located 80km from Porto and is treated to regular visits by Escuyer. Over the years that they've known each other, Escuyer has fostered a strong relationship with Ricardo, the owner, whose family has been in the garment industry for many years.
Specs
105mm x 88mm
Holds 6-10 cards
2 receipt pockets
1 bill sleeve
Organic paint
Gold Escuyer logo
---
---
Shop the whole Escuyer collection.
When it comes to men's leather accessories, Campbell Cole flies the flag for Britain.