The term 'essential' means a lot of different things to a lot of different people. We think of the things that consistently bring us pleasure – the little things. The things that we return to time after time. And it could literally be anything. Perhaps it's a song that you play more times than you care to admit, a cup of coffee that gets you through a Monday morning, or a magazine that you never miss a subscription of.
The idea of dependability and timeless quality is even more important when it comes to clothes, too. But when it comes to men's clothing, 'essentials' does not have to be a reductive term, as many people believe it to be. As the 'essentials' – the pair of jeans that you wear day-in, day-out or the denim jacket that has aged gracefully through years – speak of longevity and versatility. They are the type of items that make you feel comfortable and confident. With the importance of high-quality essentials in mind, we thought we would introduce you to a few of our favourite new releases from A Day's March – the Swedish menswear label that offers clean-cut basics that blend American and Italian menswear with military apparel and modern sportswear influences.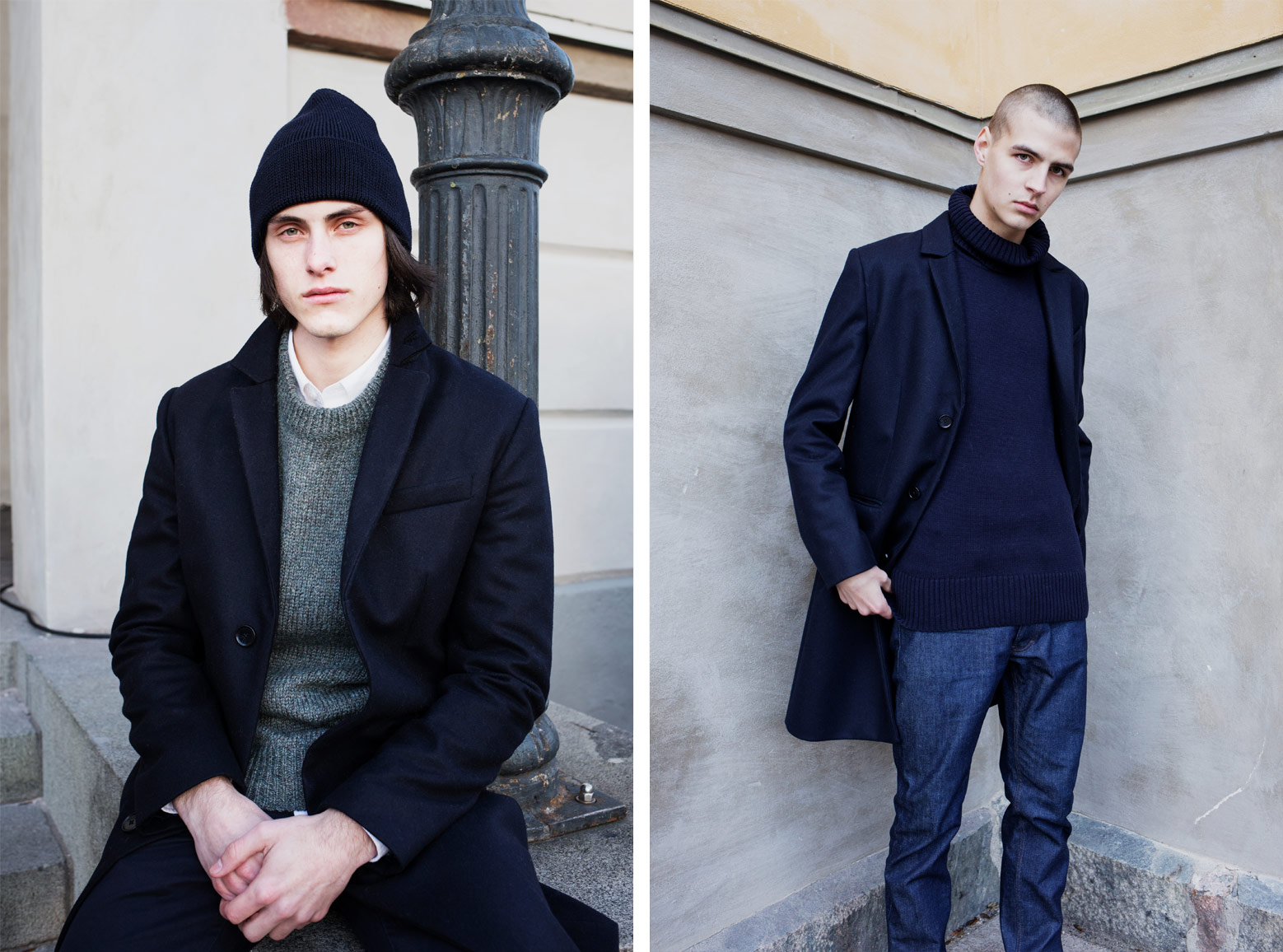 Since its inception in 2014, A Day's March has continued its commitment to timeless, wearable pieces, and its new collection is filled with essentials that layer from t-shirts and polos to hoodies and crewnecks. But, what the brand is best-known for is its signature Herringbone Overshirt. With its roots set firmly in workwear, the overshirt is cut in a vintage fit that ensures it's not only easy to layer through winter, but also incredibly comfortable. The overshirt is crafted from a sturdy herringbone cotton twill to ensure that the overshirt will age gracefully over time and gain character with wear.
The things we should all look for in clothing; versatility, comfort and reliability, are the cornerstones of the A Day's March Polo Shirt. The brand's focus on detail is reflected in the precision of the brand's Merino Polo that is crafted in a 12-gauge knit to reflect the brand's naturalistic use of materials. The cultivated concept is a successful one. As the brand's commitment to beautifully crafted clothing is underpinned by their trademark of unpretentiousness. The Polo Shirt, with its ribbed cuffs and hem, will slot effortlessly into your winter wardrobe – as it is the perfect piece to take you from the afternoon and into the evening.
The overriding strength of A Day's March latest collection is the varied colour palette. The colour choices follow the same philosophy of 'never-ending excellence', with a staple colour palette featuring primarily black, navy, grey, olive and white pieces alongside pop colours of yellow and red. However, sometimes it pays to keep things classic, as one of the standouts from the latest collection includes the Black Wool Bomber Jacket. Influenced by the brand's contemporary adaptations of classic styles, the jacket is cut from a heavy wool and features statement silver hardware including a YKK zip closure. Multiple oversized pockets provide plenty of space to stow essentials while the ribbed jersey trim and collar accentuate the jacket's traditional MA-1 shape.
Shop the latest A Day's March collection at OPUMO.