Project name: Estancia Morro Chico | Location: Argentinian Patagonia | Completed: 2019 | Architect: RDR Architectes 
Located within continental Argentinian Patagonia at the southern border with Chile, the Morro Chico Ranch is a monument to the region's history. Morro Chico was founded by a Scottish immigrant who arrived from the Falkland Islands at the end of the 19th century. A century later, descendants of the same Scottish family are linked to the ambitious project of renovating the site.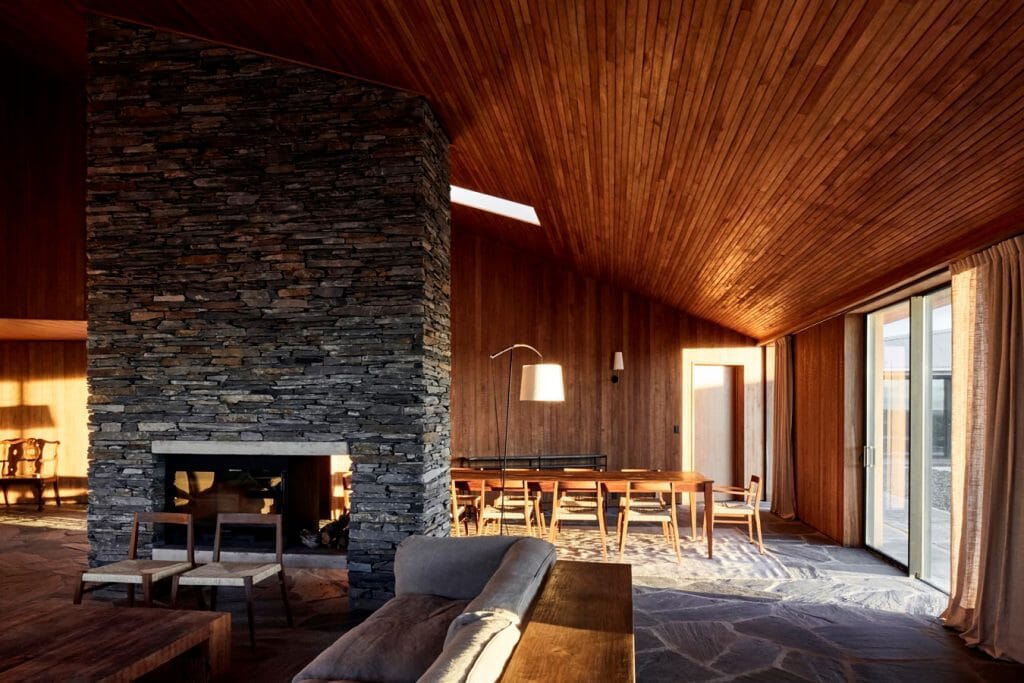 The renovation has been carried out with strict rules. Developments had to preserve the natural heritage, create sustainable structures, establish the best conditions for producing meat and wool, and to improve the life of those who live and work there. The site now features a sheep-shearing shed, a depot for storing the machinery, a building for staff accommodation and a family home. 
---
---
The layout of Morro Chico is based on the model of a compact village, characteristic of the ranches of the region. Utilitarian buildings and accommodation blocks are grouped together for protection against the harsh climate of the Patagonian desert. 
Morro Chico's general aesthetics are inspired by the traditional architecture of the region which demonstrates extreme austerity and simplicity. Corrugated iron exterior shells add a sense of uniformity to the ranch, ensuring that even the modern shapes of the family home appear as a farmhouse.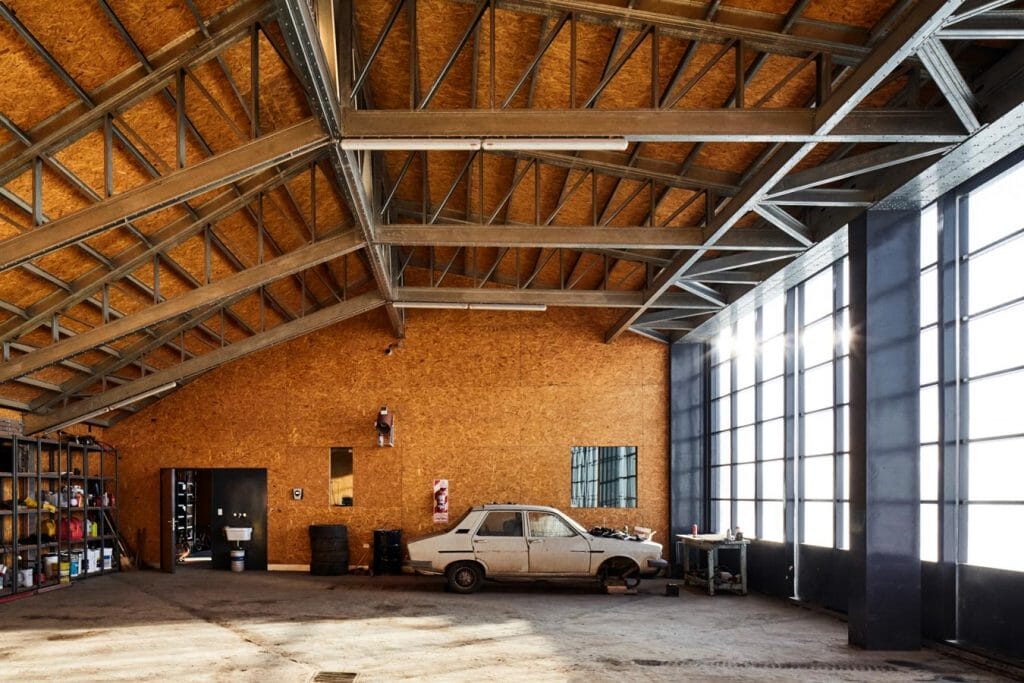 The interior of the family house introduces a contrast between materials, most prominently the warmth of the wood used inside and the hard coldness of the iron exterior. This contrast reflects the relationship between the ranch's fully utilitarian past and its innovative present state.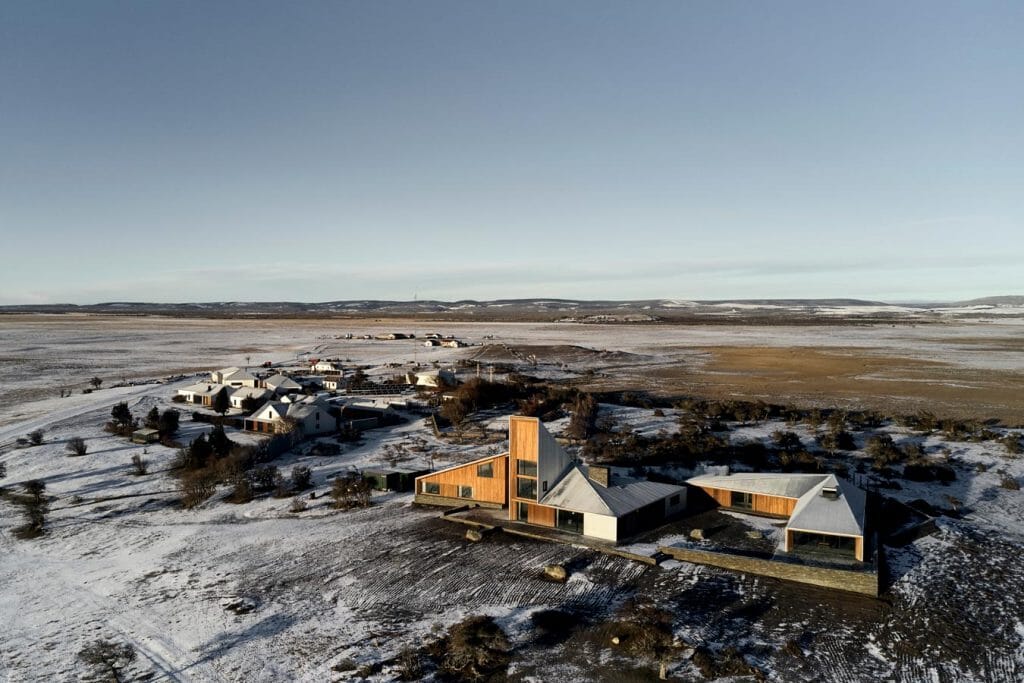 Photography by Cristobal Palma.
The future looks bright for farmhouses. Need more proof? Take the tour of Knowlton Residence.
---
---