ETQ is the Dutch sneaker maker that rejects over-branding in favour of letting products speak for themselves. Simple, minimalist, subtle. ETQ's latest collection is known as Play Pack, a characteristically witty description of retro-inspired sneakers with a sophisticated, uncluttered silhouette. Make no mistake: this is you next footwear must-have.
High quality, great design - and an affordable price. These have been the simple components of the ETQ ethos since the brand was founded in 2010 in Amsterdam. Minimalism is at the heart of everything that ETQ does, from its sneaker designs to the brutalist interior of the ETQ store in the heart of Amsterdam. All of this keys easily with sustainability: minimalism implies a rejection of seasonal, disposable, fashion and a certain permanence, in its place, in your wardrobe.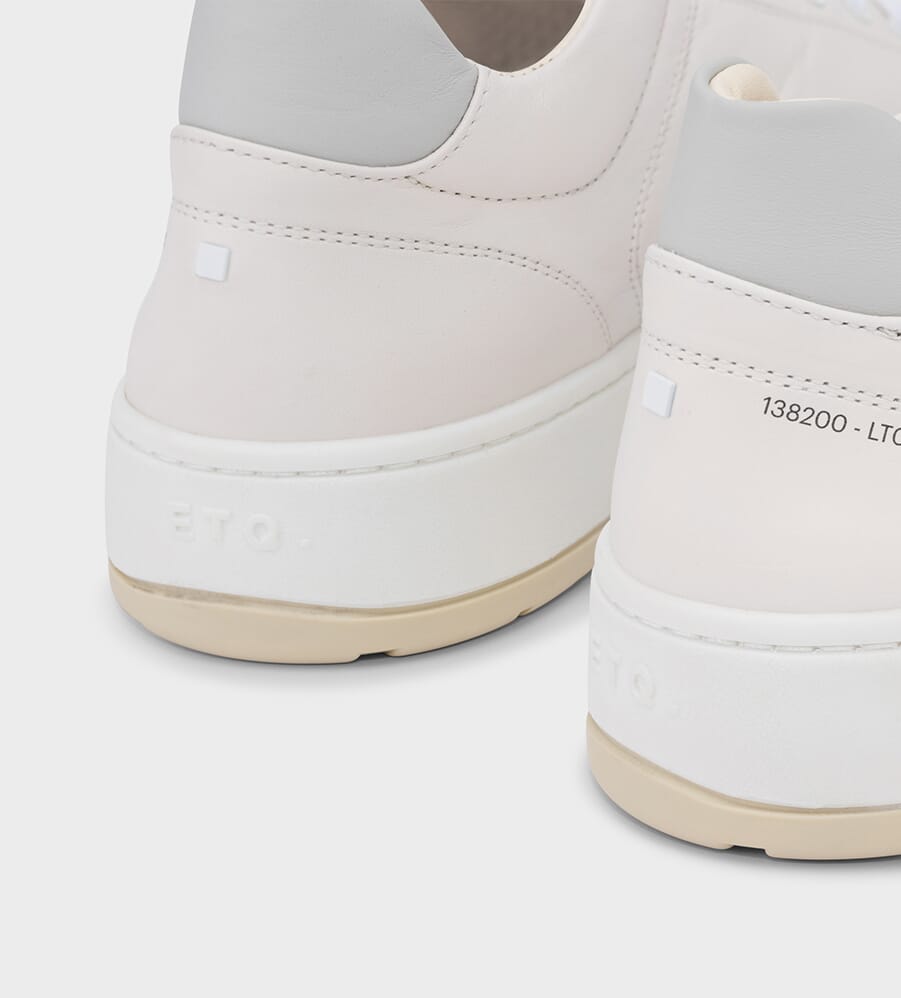 The Play Pack collection is designed effortlessly to complement your chosen smart casual style. Cocktails? Check. Late-night dance floor? Of course. Sunday pub lunch? Naturally. Premium materials mean these are sneakers that will look better the more they're worn. And you're going to be wearing them a lot, trust us.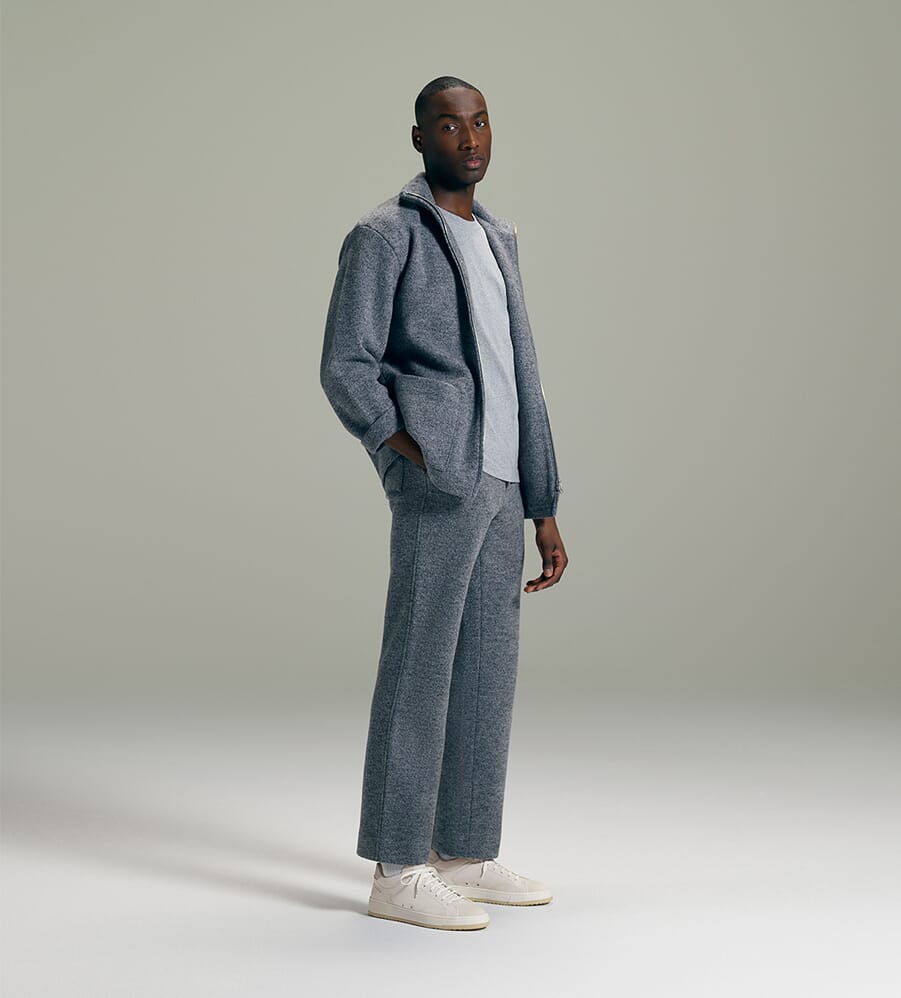 Silhouette first: inspired by vintage off-court sneakers and teamed with durable TPC outsoles. Design takes inspiration from the past while being very much of the present in materials, craft and sustainability. Construction is by hand in Portugal, using full grain leather ready and set for the desirable patina of age. Contrasting suede features to the heel tab. Deluxe lining is in leather.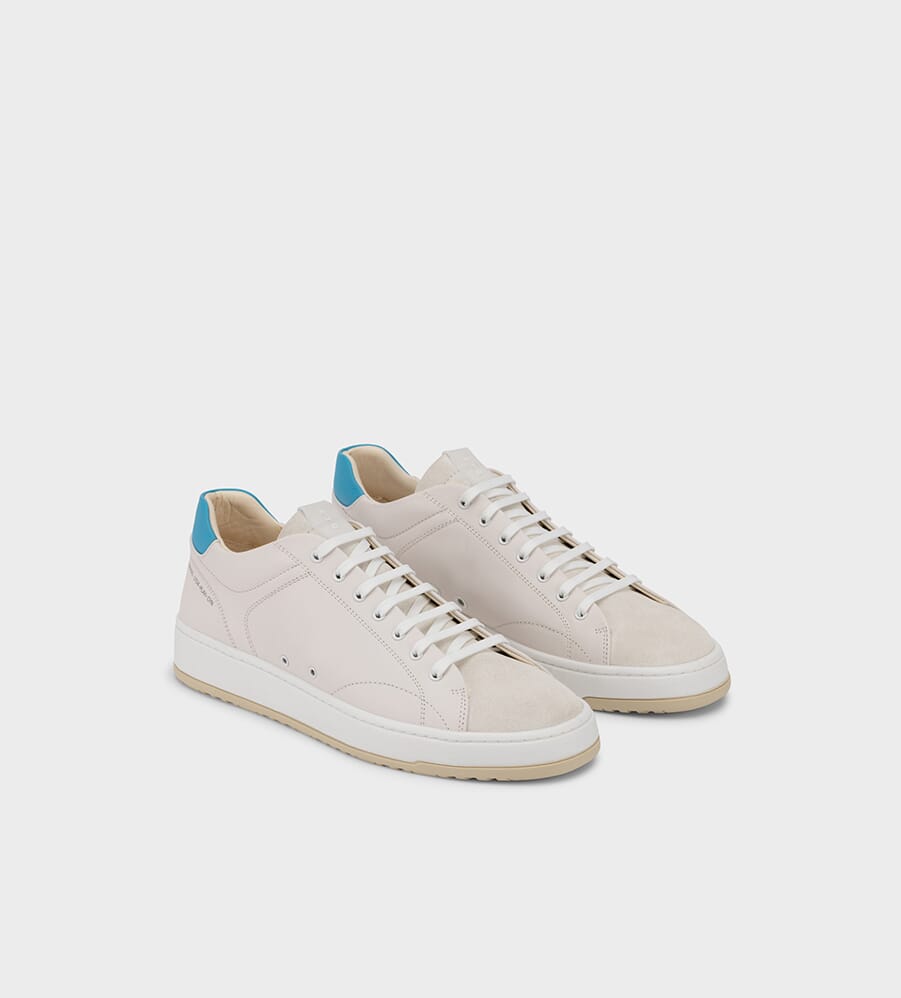 ETQ offer three colourways. Each features the Play Pack sneaker in classic off-white with a choice of heel tab colours: Grey or darker Anthracite to suit the most demanding of minimalists with the bold Cyan for those who prefer a subtle, perfectly judged, stand-out feature to their ETQ Play Pack sneakers. All, say ETQ, are inspired by vintage computer screens.
There are run-of-the-mill sneakers and then there are ETQ sneakers. The understated aim is to create wardrobe essentials. There's no doubt that with the Play Pack collection, these Dutch sneaker obsessives have - again - succeeded. 
---
---
---
---