Sustainability is finally something that we are all now conscious of. In all walks of our lives. Recycling routines have become second nature and we're all aware of the perils of fast-fashion. When it comes to our homes, the items that really make our homes – furniture, accessories, lighting – sustainability has not made such an impact. However, that all looks set to change. Danish design studio Handvärk not only promote sculptural simplicity when it comes to modern furniture but they also promote an entirely new idea of sustainability. A concept that will make you reconsider what it takes to build an interior to last – an interior that will defy both trends and time.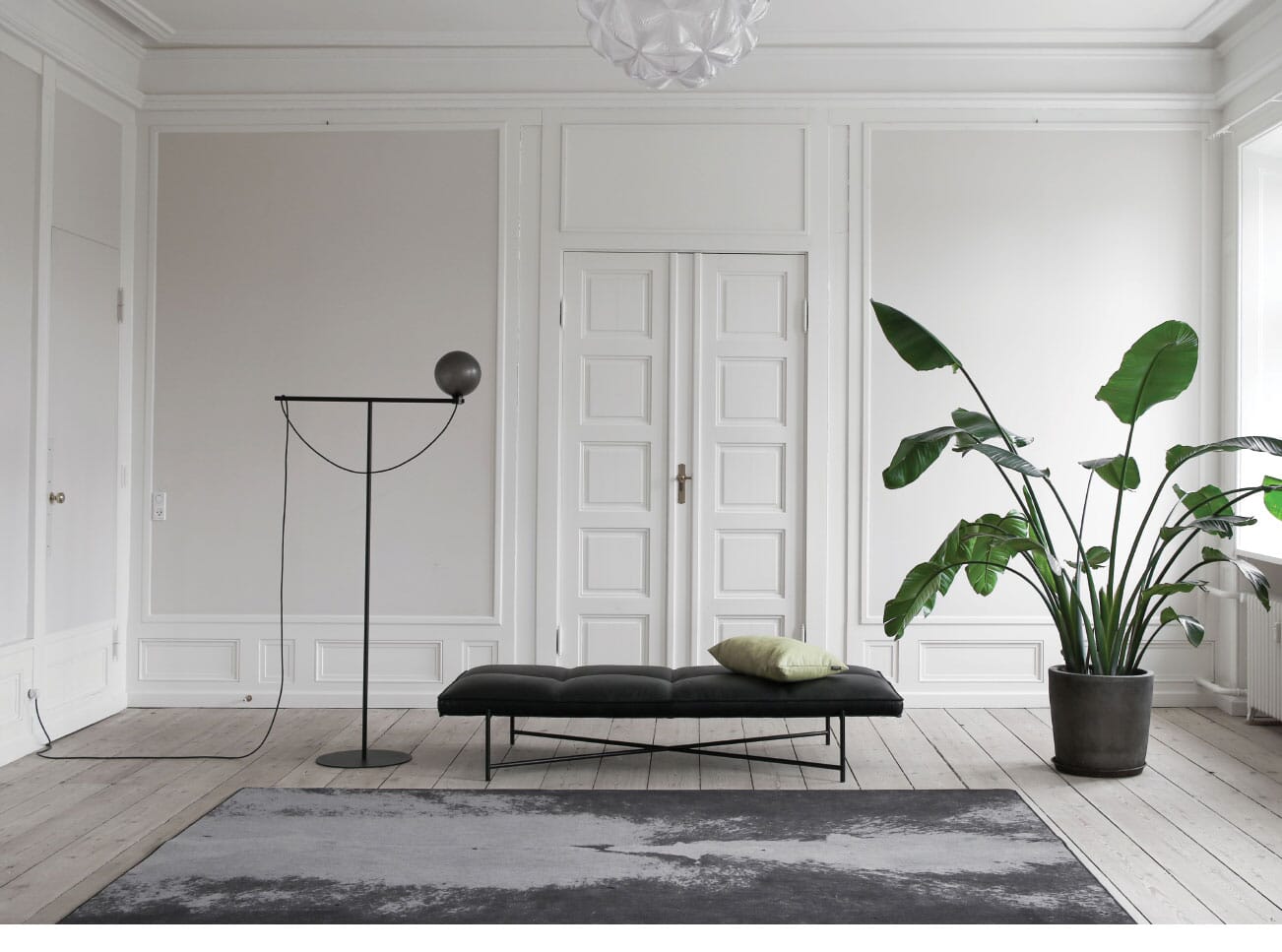 Founded in 2015 by Emil Thorup, Handvärk operate in the realms of 'aesthetic sustainability.' Instead of cycling through furniture trends, Handvärk create furniture that never goes out of fashion. It sounds like a radical concept but it's a simple one. The Danish design studio only works with genuine marble, brass and aniline leather and these materials have been chosen because of their ageing qualities. All three materials mature, grow, transform and gain character over time to create furniture with 'aesthetic sustainability'. In a world of more, Handvärk are quietly confident in less, and we're all for it.
The purpose of all of Handvärk's efforts is to heighten the quality of the piece of furniture itself – such as the signature Handvärk Day Bed – and not what surrounds it. They do this through thoughtfully-designed pieces of furniture from dining tables, chairs and daybeds. To point you in the right direction, we've selected three of our favourite examples of Handvärk's incredible craft below.
The Daybed is Handvärk's signature piece. Each one made to order, it can be covered in aniline leather or fabric. We'd recommend the aniline leather, though. The super soft leather is meticulously put in place by a local Danish upholsterer. This immaculate daybed is aesthetically breathtaking, but don't forget about the comfort. Under the gentle leather you'll find high-density foam and feathers. Best of all, the Handvärk Daybed is delivered flat packed and is 90% assembled. It only requires a screwdriver to finish.
Each of Handvärk's pieces is in-keeping with the aesthetic of the brand, testament to the studio's strong visual direction. This industrial lamp seems bare, structural and derelict, but is a distillation of all a lamp needs. The t-shaped stand holds the lamp at the perfect height, and doesn't steal any attention from the tinted, mouth-blown glass lamp. While many lamps try to hide the electrical cord, the Globe lamp praises it as a central part of the lamp, a natural and organic aspect of the piece.
Eight large pieces of honed or polished marble make up this glorious Handvärk table top. Sitting atop a minimal steel frame, the treated marble is eye-catching and luxurious but not excessive. Each piece of marble exhibits natural variations and veins which makes each table unique and full of character. Among the marble options are two stunning new varieties: Colombe d'Or, gold and grey stone, and Dolceaqua, a fascinating aqua blue marble with veining reminiscent of the ocean.