On the shores of a forest-lined lake, 100 miles from Montreal, a superficially simple holiday cottage provides what its creators, YH2 Architects, call a "window on the lake". The entire south side is glazed, so that residents have the sense of being at one with the tranquility of Lac Plaisant.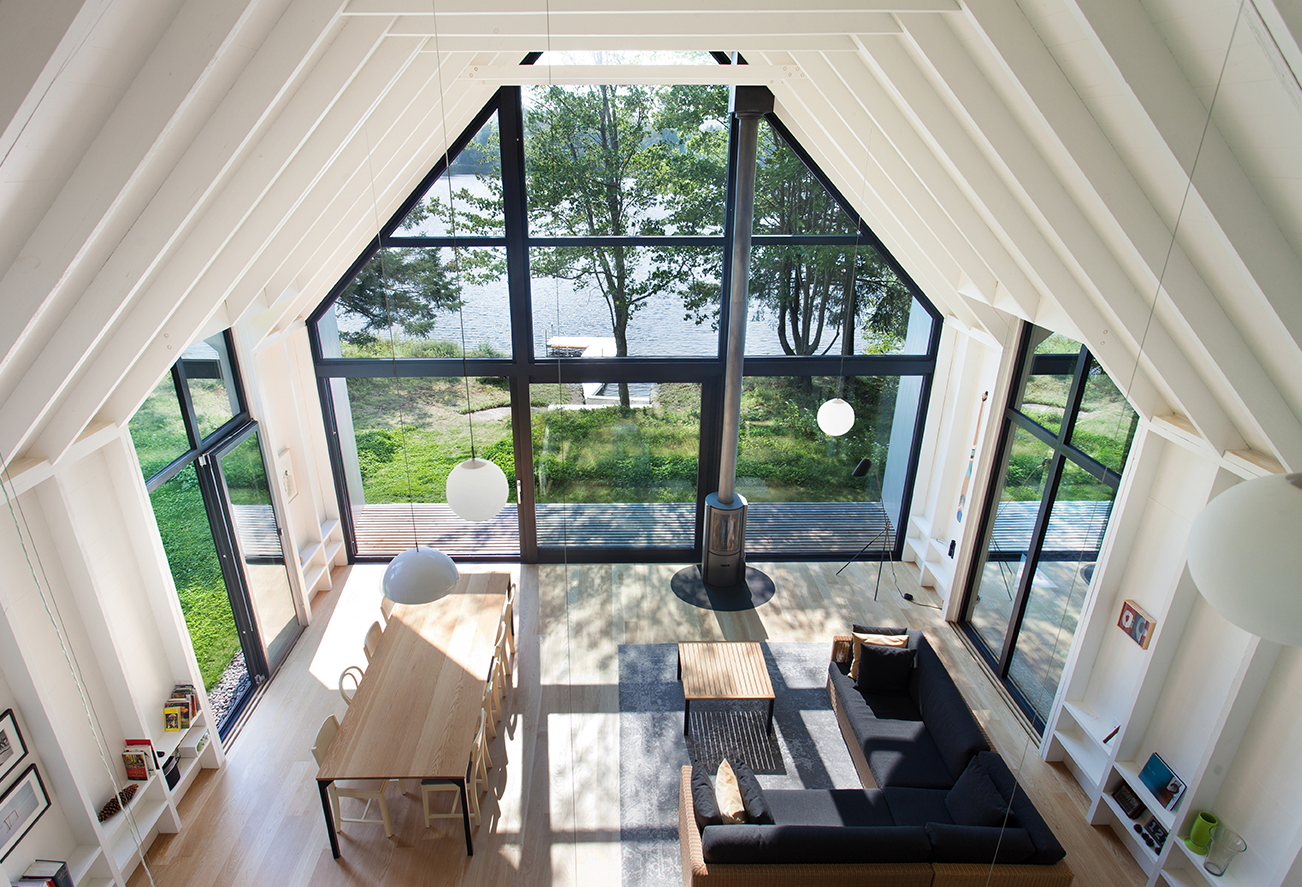 White cedar boards clad the exterior. Within, all finishes are dazzling white. The main living area is double volume and the gable above is left exposed. The effect is of a vertical vista to match that beyond the vast window.
For the visitor there is an instant sense of relaxation. Floor to ceiling glazing to the trees at the side brings in more of the outdoors. A small patio at the front is shielded by the overlapping gable.
Flooring is in natural wood. Furnishings are simple, with artfully mismatched dining chairs. Two main bedrooms to the rear are complemented by sleeping quarters above. The architects say the cottage can sleep up to 12.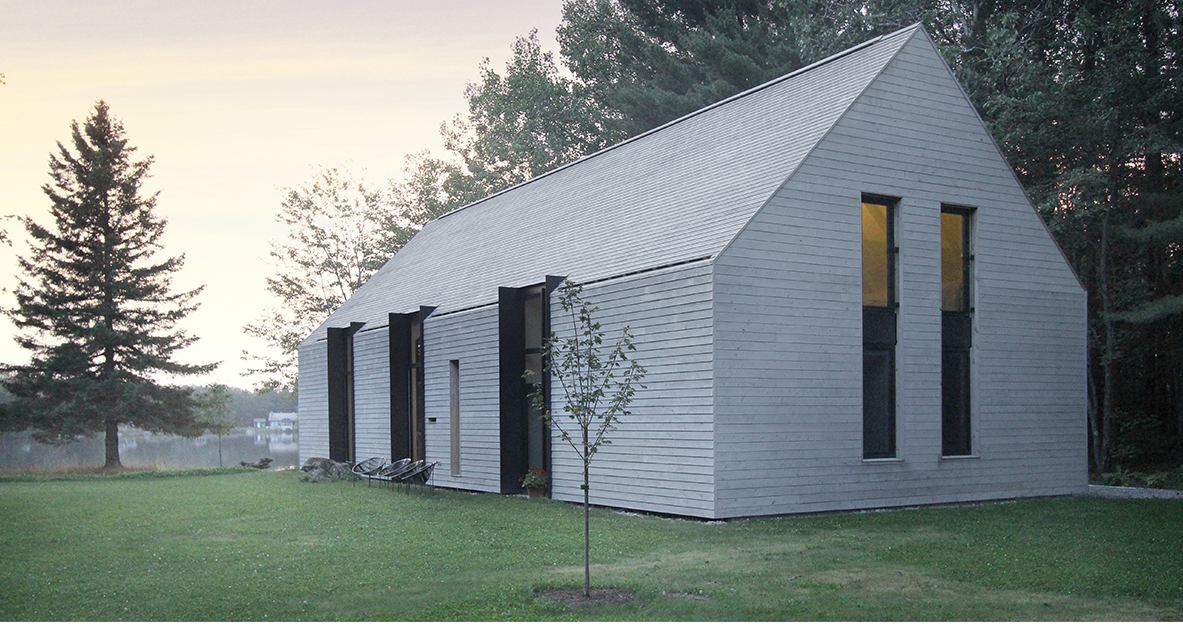 It's easy to over-think the idea of a lakeside retreat for our times. YH2 Architecture have taken the notion back to its roots and this delicious cottage is all the better for that.