From the road there's a black wall, punctuated by a long timber inset, concealing garage and entrance doors. Within there are starkly minimal spaces, concrete dominates, glazing welcomes in the back garden.
CL3 Architects have created a remarkable suburban home, using the modest footprint of the building that was once there, and introducing the principles of form-follows-function modernist minimalism to a village street in the Czech Republic.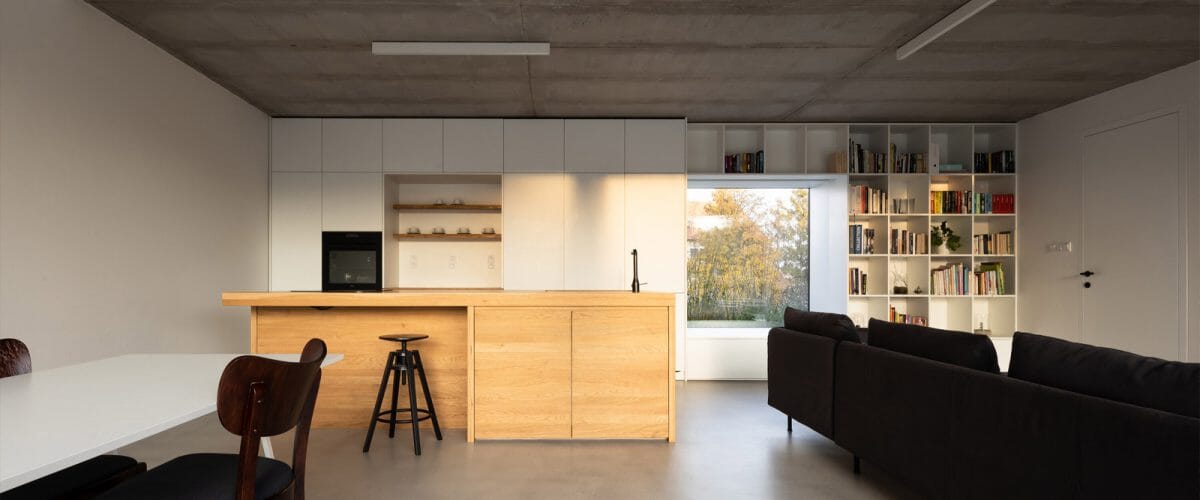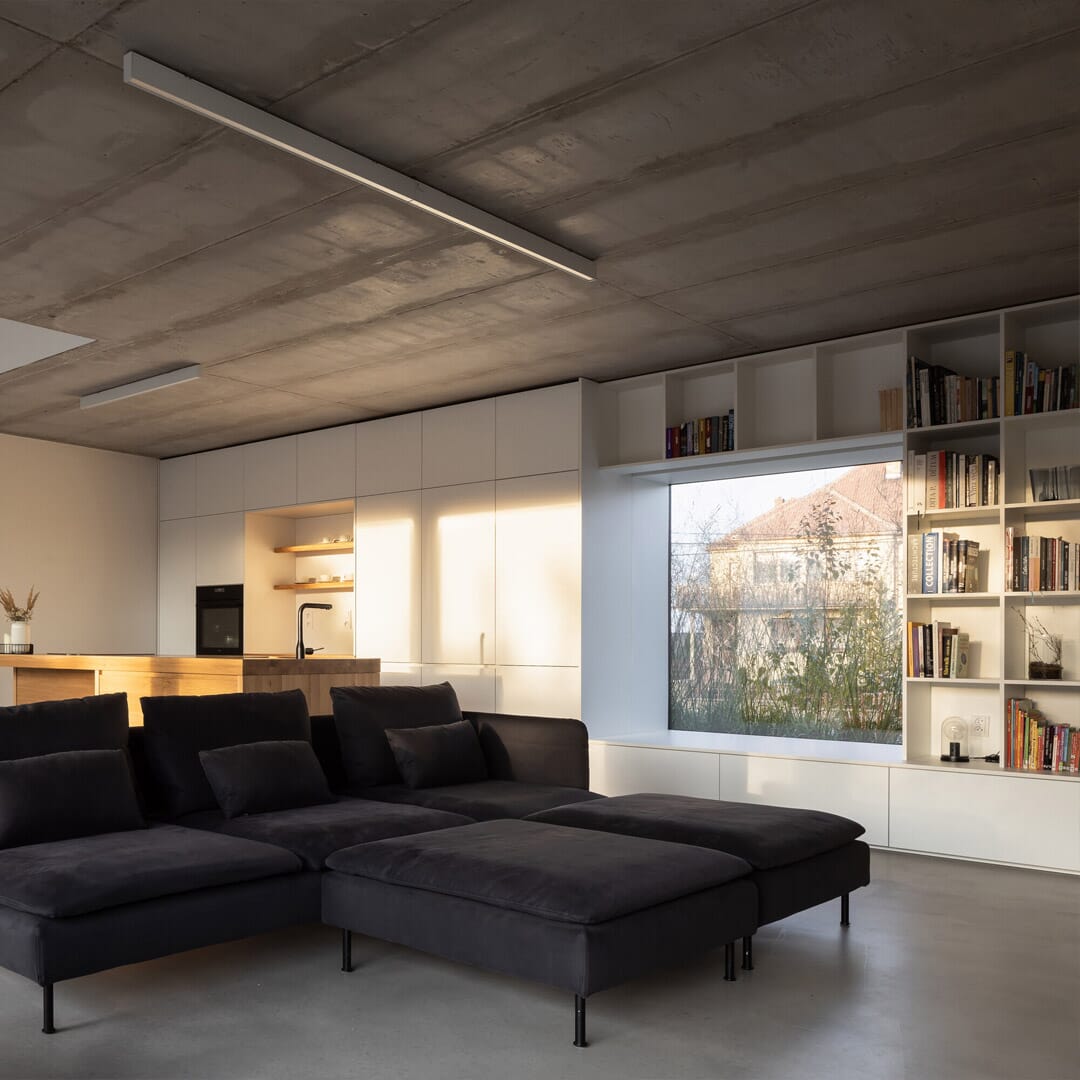 Nothing is chosen by chance. Black to the street-side marks the "hole" where the previous house, long unoccupied, stood, say the architects. Exposed concrete forms the ceiling to the all-in-one living space, concrete screed to the floor, walls are finished in white.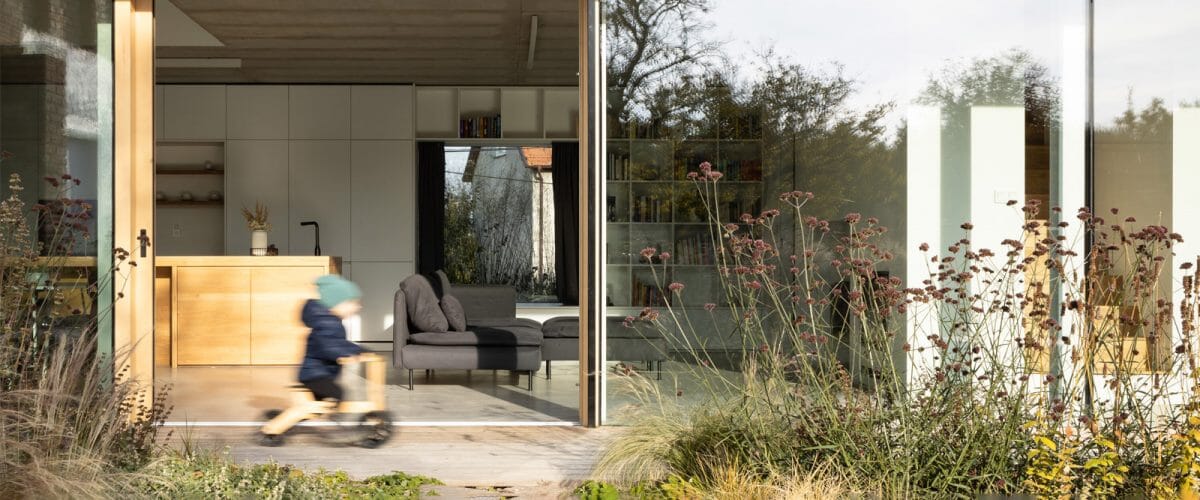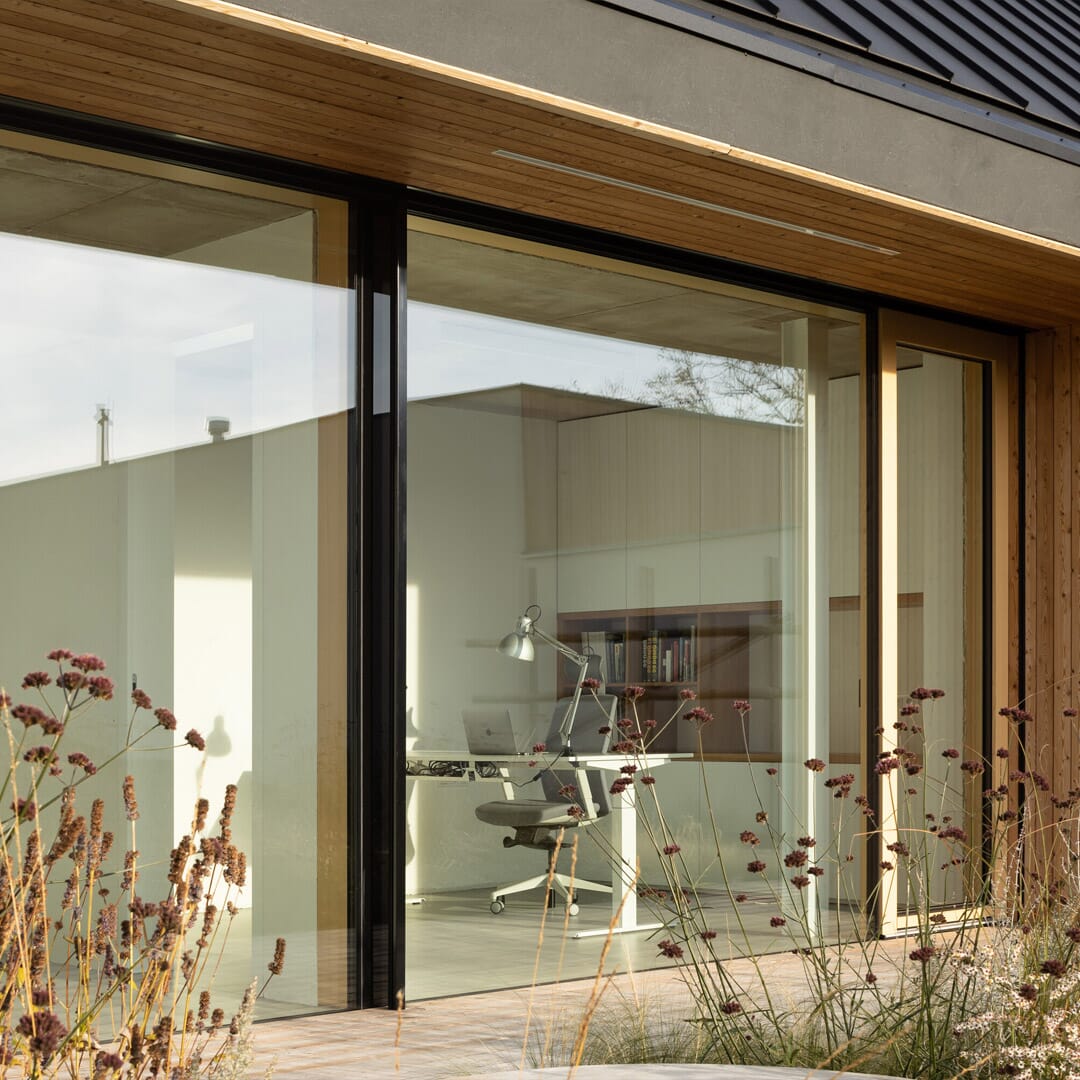 White and oak is used for built-in furniture, all recesses feature wood, echoing the facade. CL3 call what they've done an "intervention". It's a radical approach to everyday family living, and we'd say it's a triumph.
For more inspiring architecture, check out these impressive lakeside homes.
---
---