You're looking for a fast car but you don't want to mortgage the house to buy it. We say: no need. For a surprisingly small amount of cash, you can have a supremely fast car in your driveway, inviting a quick burst of Sunday morning b-road giggles. We've rounded up the fastest, ranging from cars that can easily double as daily drivers from some of the world's biggest manufacturers to road legal track day specials dreamed up by specialist British manufacturers. The only difficulty? Which of our 10 fastest cars under £50k to choose.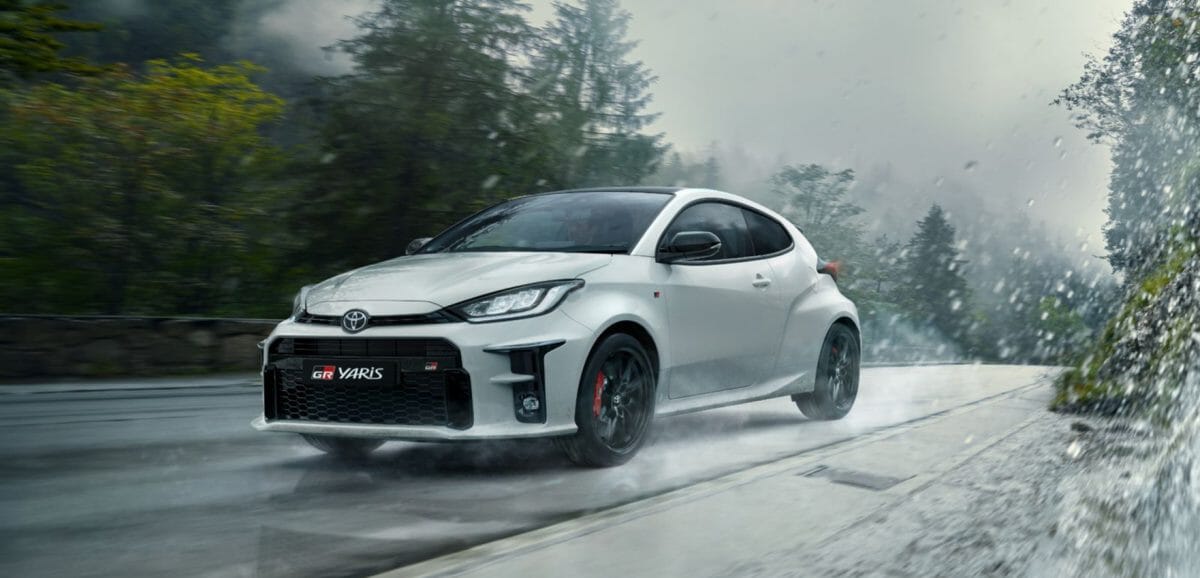 10 fastest cars under £50k
10: Toyota GR Yaris | £30,020 | 0 - 60 mph: 5.5 seconds
A homologation special for Toyota's World Rally Championship entry, this little hatchback is one special car. Looks are superficially those of a standard shopping Yaris, look closer and it's lower, wider and has a carbon fibre roof as well as aluminium bonnet, doors and tailgate, all to save weight. Highly tuned, rally-developed three-cylinder engine directs a hefty 253 bhp to all four wheels, resulting in tenacious handling. A bit noisy, but you'll be smiling too much to notice.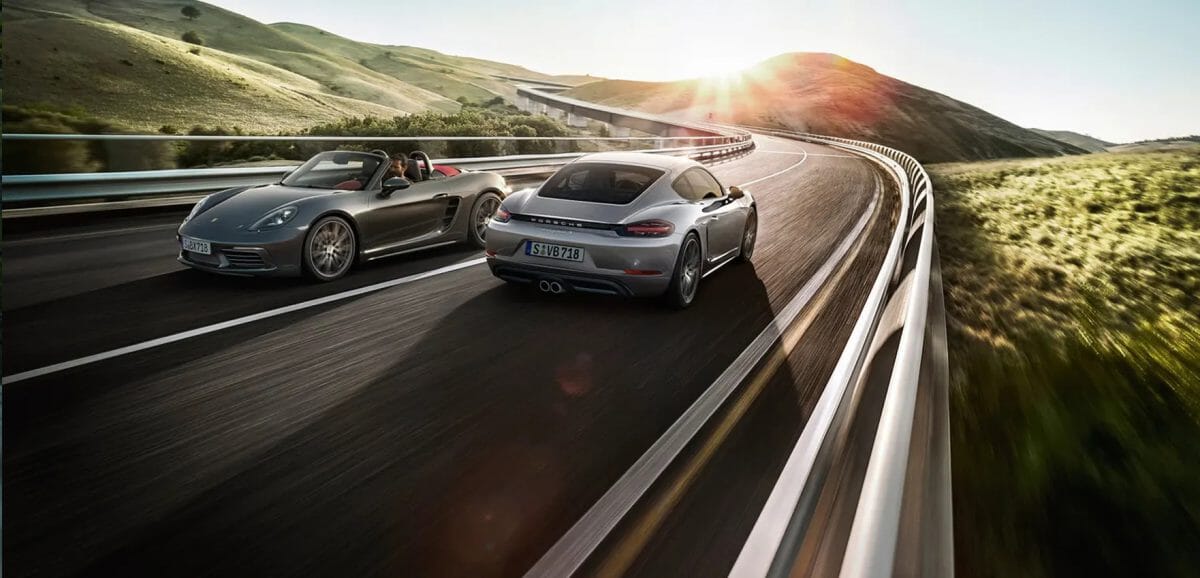 9: Porsche 718 Boxster | £49,700 | 0 - 60 mph: 5 seconds
A Porsche is just possible at our pricepoint: add a few extras - and just about all owners are tempted - and you'll be over the £50,000 mark. That said, you're not going to be disappointed by a superficially basic car, the best generation of opentop Boxster yet, road testers suggest. Buzzy flat-four engine is mid-mounted just behind you and Porsche's legendary expertise in the handling department means you'll be having a lot of fun as well.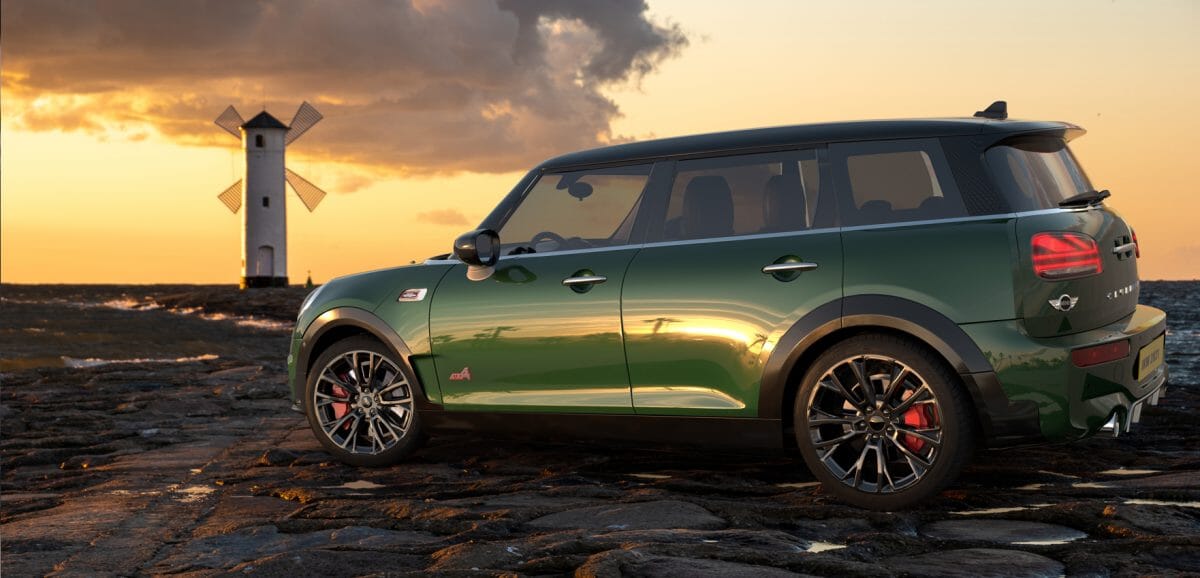 8: Mini Clubman JCW All4 | £36,775 | 0 - 60 mph: 4.9 seconds
Surprisingly large in its second generation, the John Cooper Works version of Mini's popular Clubman will not only prove handy at the allotment what with its load space and four-wheel-drive, but is surprisingly fast too. Two-litre engine produces 302 bhp and propels the Clubbie to a theoretical top speed of 155 mph, which is rather faster than original Mini designer Alex Issigonis could ever have dreamed of.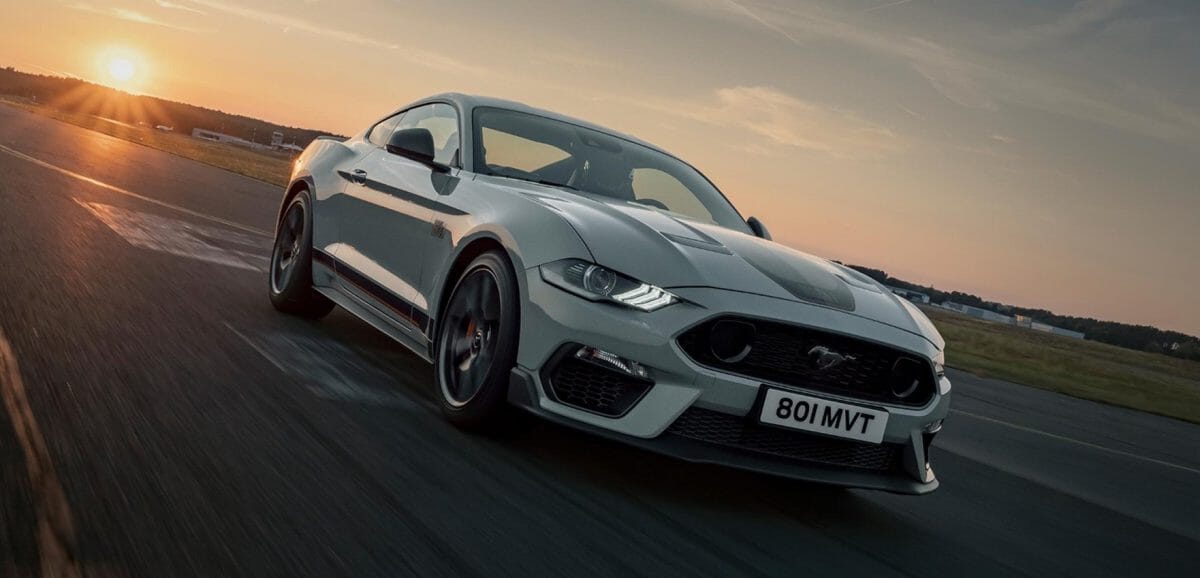 7: Ford Mustang V8 | 0 - 60 mph: | £45,995 | 0 - 60 mph: 4.8 seconds
Who wouldn't want a mighty Mustang? The name is now also attached to a well-regarded all-electric Ford crossover, making this possibly the last hurrah of the traditionally-engined Mustang coupé. V8 powerplant sounds great, goes even greater with just sufficient 453 bhp propelling the rear wheels. Proper muscle car looks reflect those of 1960s original, interiors not of Porsche quality, but then you're driving a Mustang and there's little to beat that.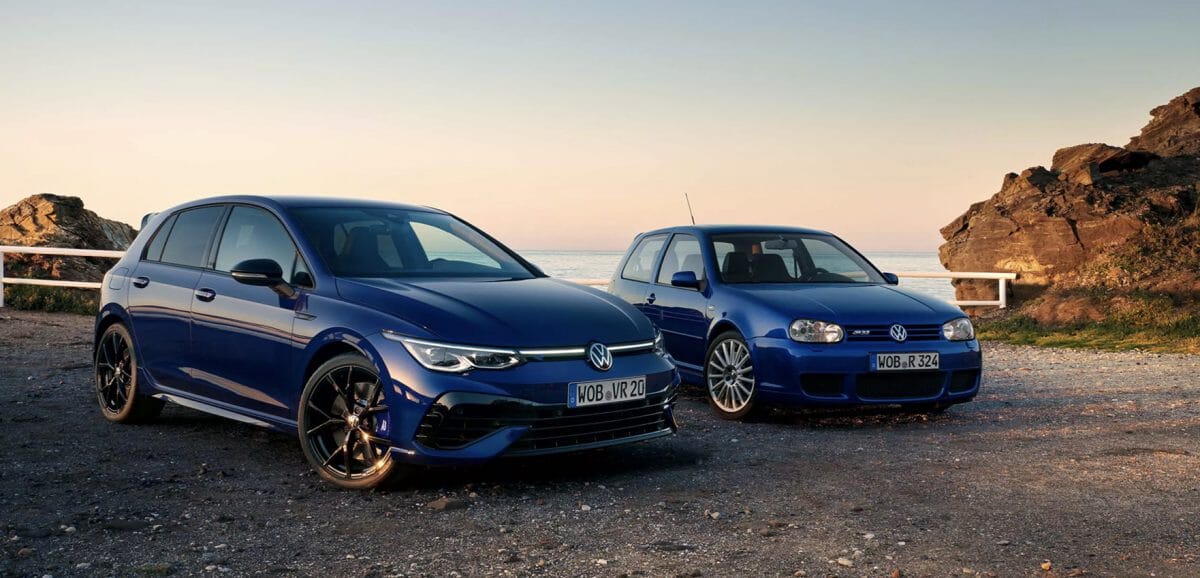 6: VW Golf R | £42,190.00 | 0 - 60 mph: 4.7 seconds
A direct descendent of the first Golf GTi, the 1980s original which defined the term "hot hatch". You might say the Golf R is a highly sophisticated small sports car rather than a hot hatch, boasting 296 bhp from its 2-litre engine, sending power to all four wheels and tested around the formidable Nordschleife track of the legendary Nürburgring circuit. Also boasts a "Drift" mode, best not used on the school run.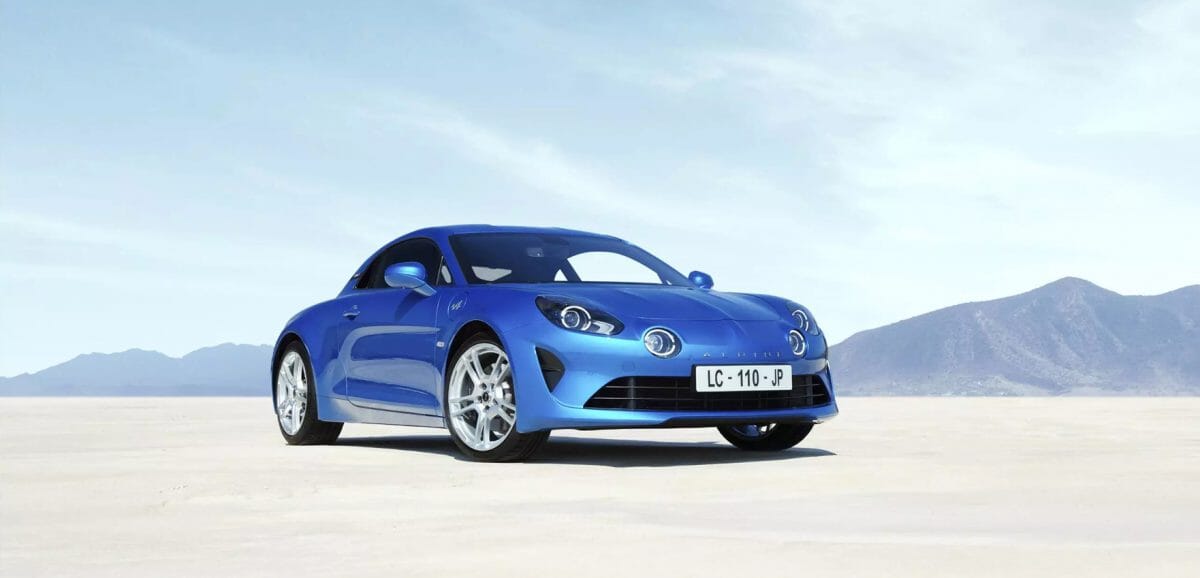 5: Alpine A110 | £49,905 | 0 - 60 mph: 4.5 seconds
Renault's revived sports car marque has come up with a mid-engined winner in the A110, with looks reflecting those of the original 1960s rally-winner whose name it shares. Mid-mounted 248 bhp engine provides more than sufficient power to complement limpet-like road-holding. Strictly a two-seater with precious little space for anything as superfluous as mere luggage or even shopping, the focus here is on the driving, and road testers love it for that.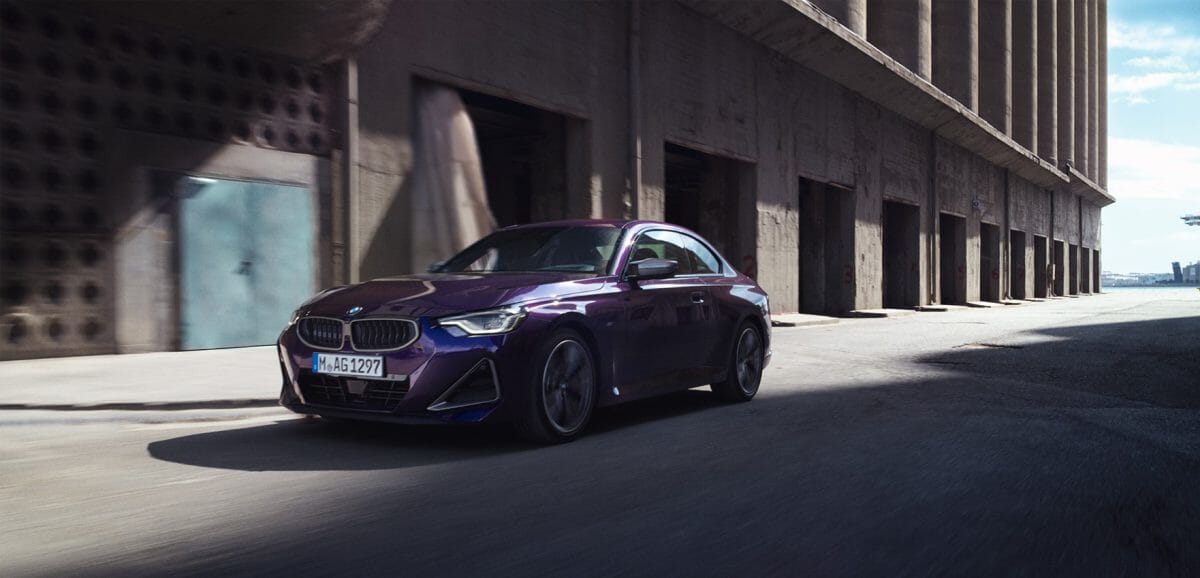 4: BMW M240i xDrive | £47, 515 | 0 - 60 mph: 4.3 seconds
Little entry-level BMW coupé fairly bulges with intent after intensive attentions of BMW's high performance M division. Under the bonnet is the serious business: an in-line 6-cylinder in the best BMW tradition, pumping out 374 bhp and driving all four wheels with top speed limited to 155 mph. Interior quality is as high as you'd expect from a BMW, basic car invites buyers to add extras to list specification, resist temptation and you'll be in that rarest of things: a very fast bargain Beemer.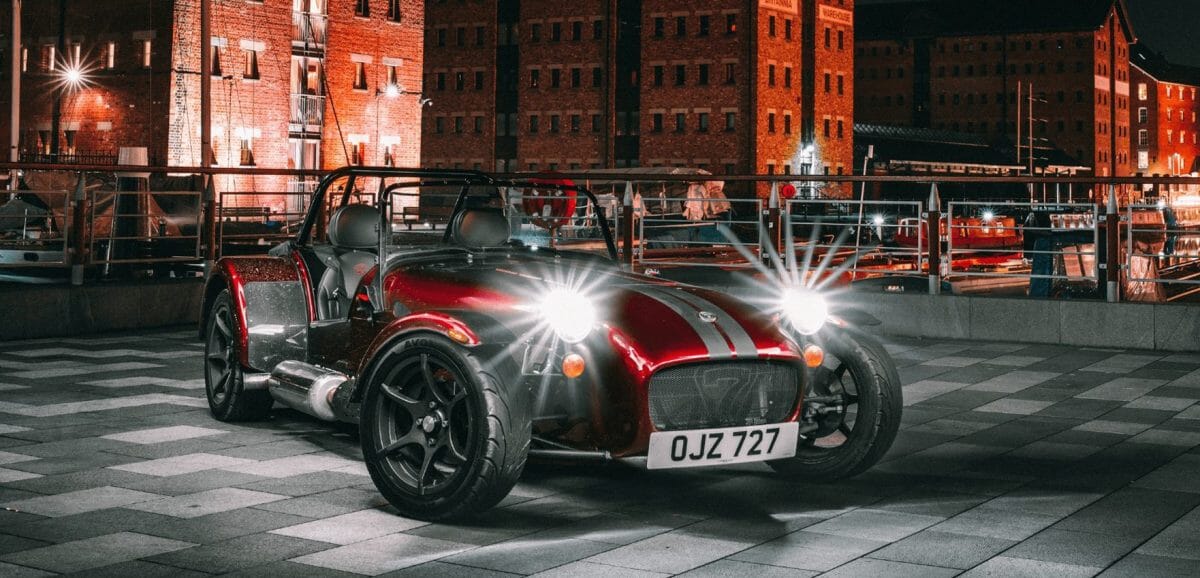 3: Caterham Seven 420 | £35,990 | 0 - 60mph: 3.8 seconds
Latest version of Caterham's brilliant Seven, itself a direct descendent of Colin Chapman's brilliantly basic Lotus 7, introduced in 1957. Front-mounted engine is 2-litre Ford Duratec producing 210 bhp, more than enough to provide bracing performance for this superlight delight. Interior luxury extends to an actual carpet, roll cage adds protection for your track days, hood and side screens offer some weather protection, fun guaranteed.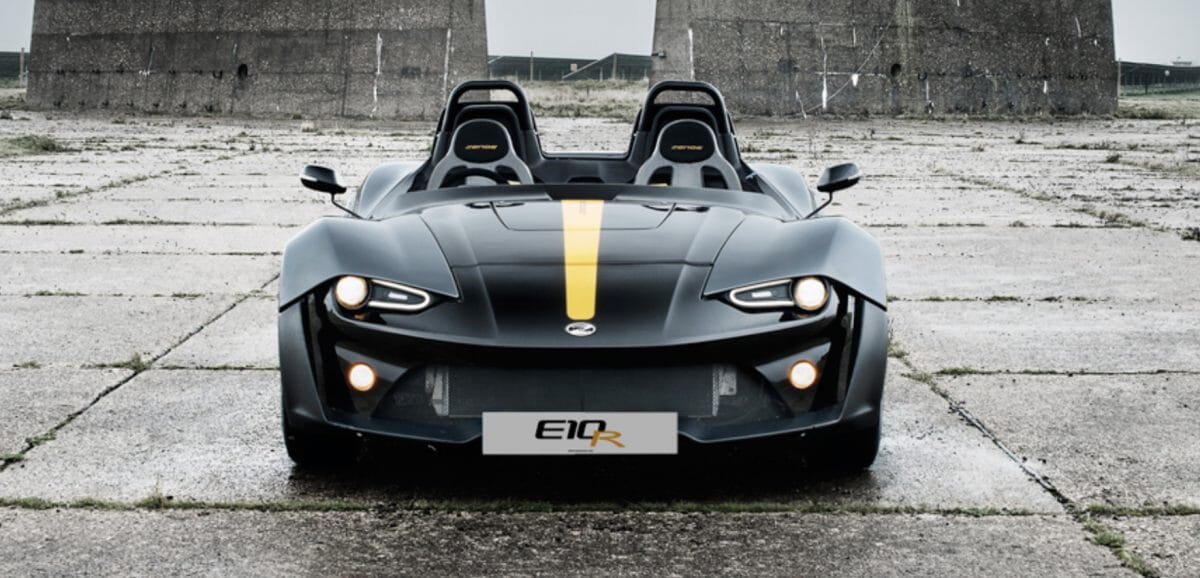 2: Zenos E10R | £39,995 | 0 - 60 mph: 3 seconds
Wild-looking road/track two-seater from British company founded by two former Caterham executives. Mid-mounted engine adds to handling prowess, construction is from aluminium and carbon fibre, rather like supercars five times its price. Exterior panels are easily replaceable in case over-enthusiastic cornering makes contact with a hedge, windscreen is optional extra as is what's described as a "get home" hood. Best do without and enjoy a uniquely exhilarating experience.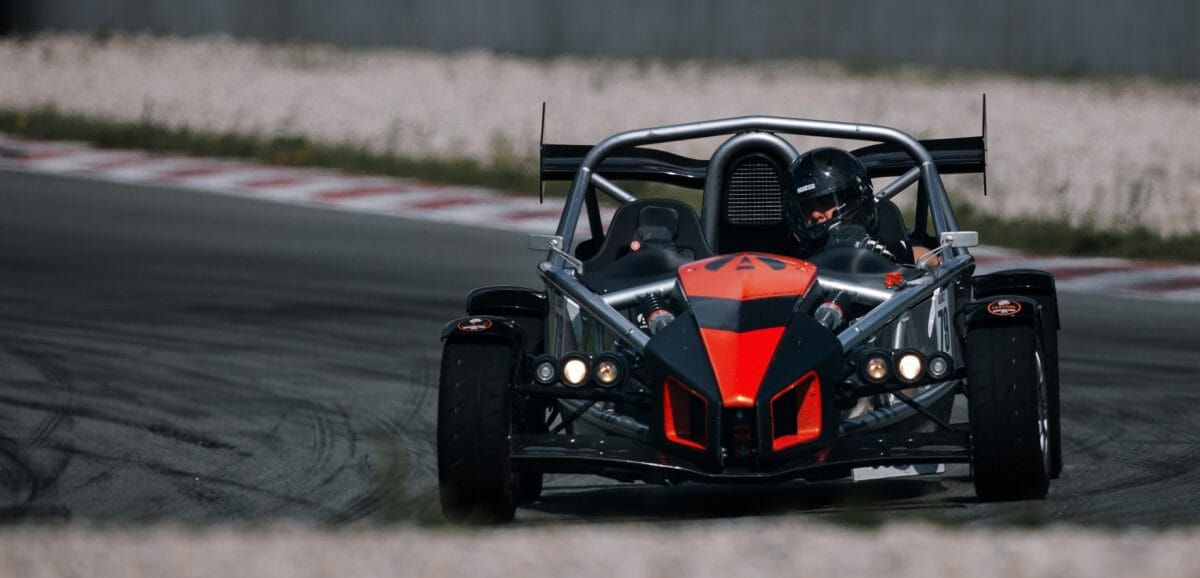 1: Ariel Atom | £40,689 | 0 - 60 mph: 2.8 seconds
Road-legal open-wheel track car, brilliantly engineered with prominent visible chassis, based on design by Coventry University student whose senior lecturer became boss of the company set up to produce the Atom. There are no such niceties as doors or a roof; windscreen strictly optional. Engine from already quick turbo-charged Honda Type R is mid-mounted, acceleration in this much lighter car is eye-popping. Pure form-follows-function design has won dedicated band of devotees. Simply stunning.
Get your fix of all things automotive at The Garage.
---
---