Nestled in the Southern Alps of New Zealand, Fearon Hay Architects' Alpine Terrace House is a low-profile sanctuary. When weather conditions can get as harsh as they do in New Zealand's Southern Alps, intelligent architecture is highly important. Alpine Terrace House is a 370 sq.m. cluster of black buildings which surround a haven-like courtyard.
Overlooking the Wakatipu Basin, Alpine Terrace's floor-to-ceiling windows provide stunning vistas and let in crisp natural light. The sleek interior is in-keeping with the black exterior, with confident hits of more natural dark browns and reds in the furniture, echoing the wild surroundings.
This modern property is built around a small central courtyard which, protected on all sides by the walls of the rest of the house, is a perfect haven when the high mountain winds set in. Retreat indoors and watch from a warm bath, or stay sheltered in the courtyard. Either way, Alpine Terrace House offers the cosiest seat in the house.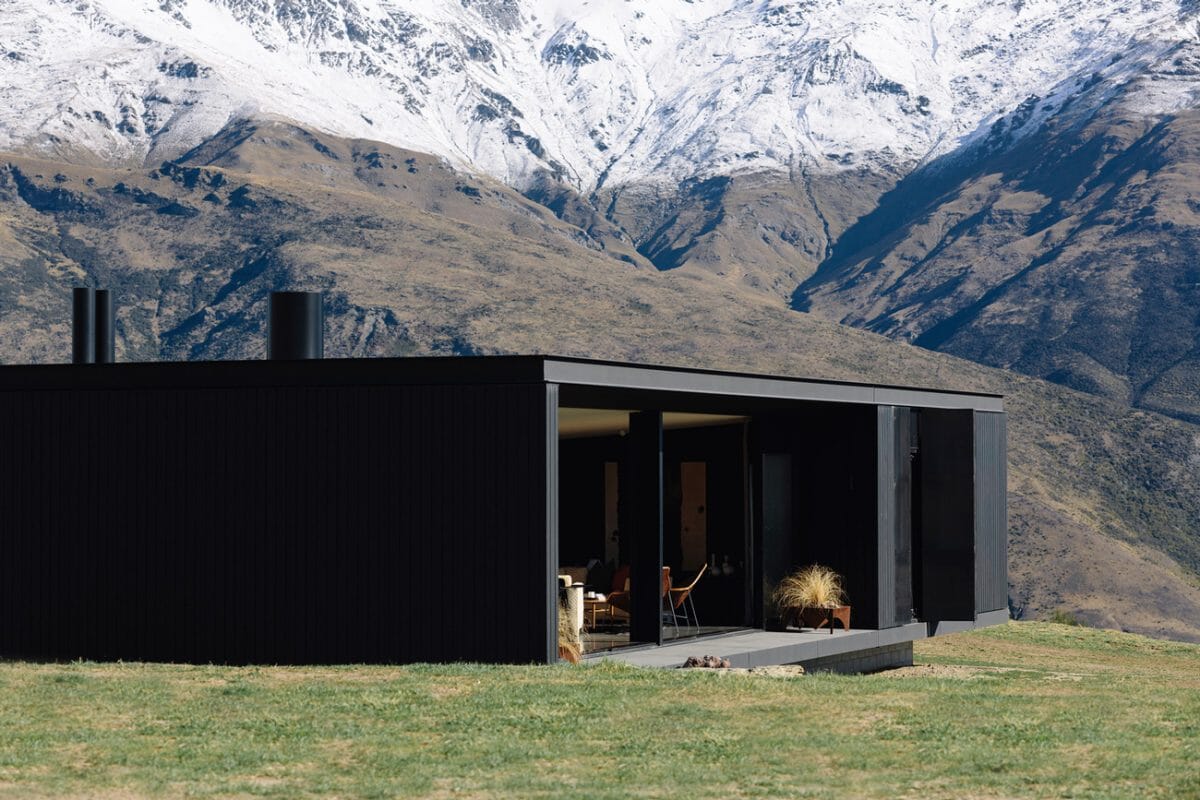 ---
---
Images by Simon Wilson.
Stay up to date with all of Fearon Hay Architects' incredible work by following them on Instagram and by heading to their website. 
If you're on the hunt for more of the world's best architecture, check out these eco-friendly 'green' buildings.
---
---