In response to growing concerns around climate change and air pollution, an increasing number of architects are doing their bit by designing with the environment in mind, taking a conscious approach to energy and ecological conservation.
Urban gardens and vertical forests are popping up in cities all around the world, signalling a new era in sustainable architecture. These five eco-friendly buildings are just some examples that showcase the incredible possibilities of green architecture.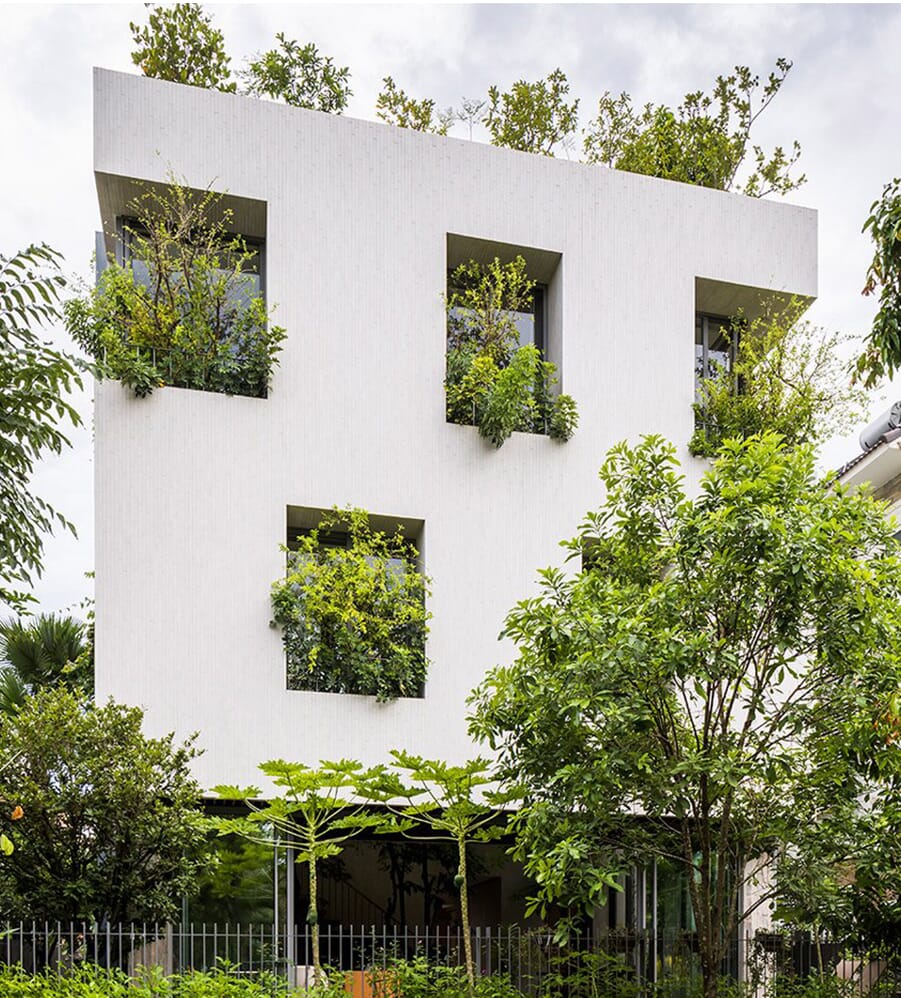 Stepping Park House
Stepping Park House, in Ho Chi Minh City, was designed by VTN Architects to act as an extension of its environment, with the green of the park that is adjacent to it integrated into the interior space of the house. The designers intended to replicate the feeling of being in a forest, by creating a large void through the three floors of the house that incorporates natural elements like plants and trees and optimises air circulation. The building was designed as part of a housing series called 'House for Trees,' which aims to integrate green space throughout housing in Vietnam in order to fight problems like air pollution and urban flooding.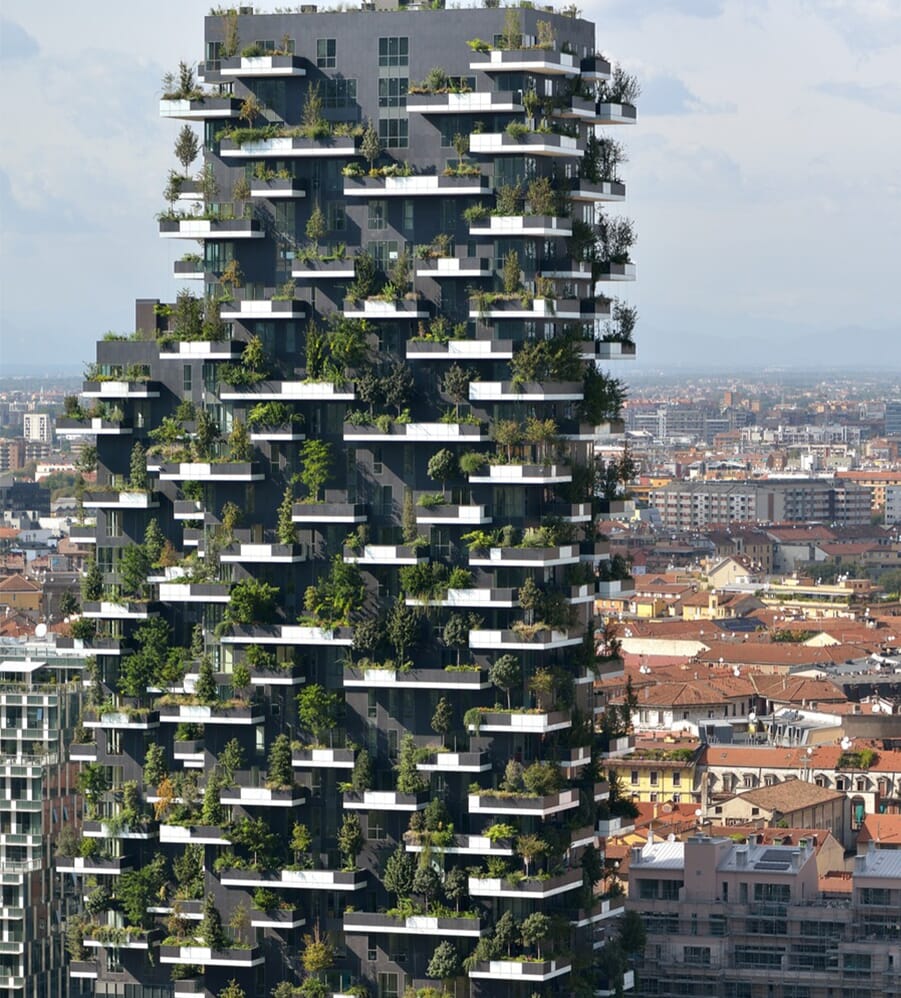 Vertical Forest
Italian Architect Stefano Boeri's Vertical Forest is a prototype building for a new type of architectural biodiversity that focuses on the relationship between humans and other living species. Described as a "home for trees that also houses humans and birds", it consists of towers that are characterised by overhanging balconies designed to accommodate large external tubs for vegetation and to allow the growth of larger trees without hindrance.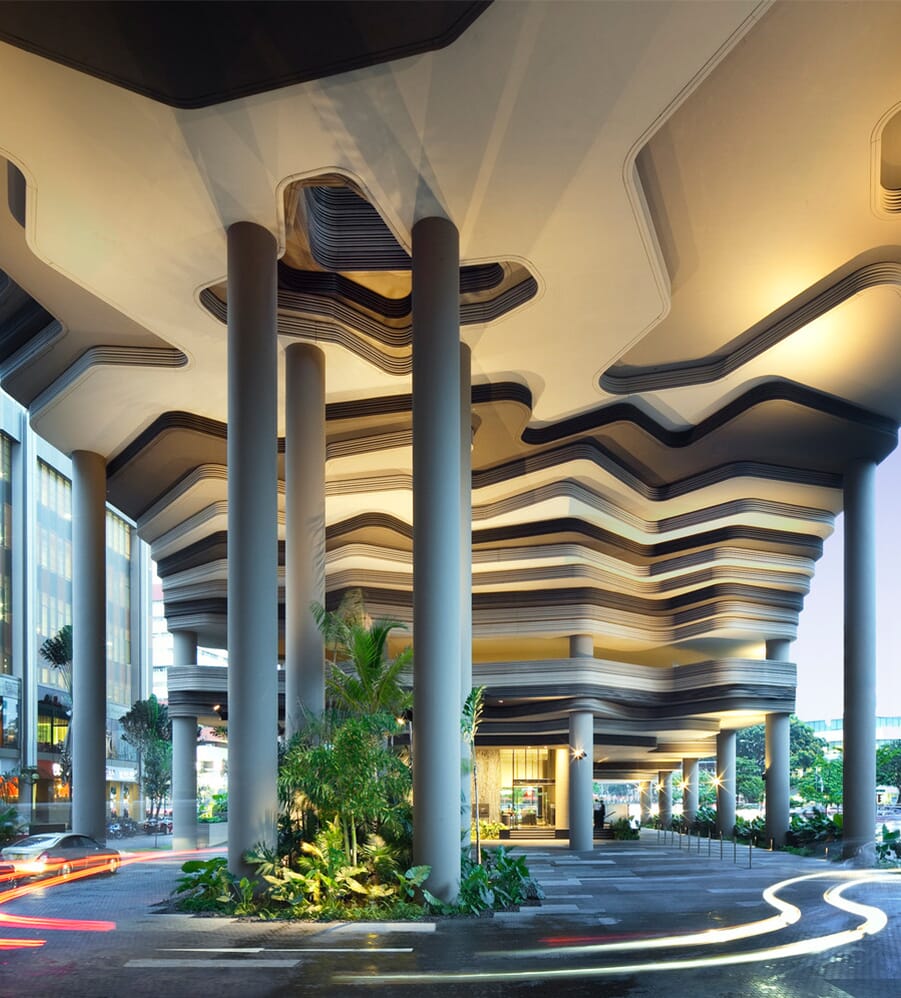 PARKROYAL COLLECTION Pickering
Flying the flag for sustainable architecture, PARKROYAL COLLECTION Pickering in Singapore was conceived as a 'hotel-in-a-garden' that incorporates lush greenery, including green walls, water features and 15,000 square metres of tiered 'sky gardens'. Designed by architecture firm WOHA, the hotel has won a slew of awards for its sustainable design and eco-friendly efforts. Its green initiatives include energy saving features, plant based dining options and recycling bins in every room.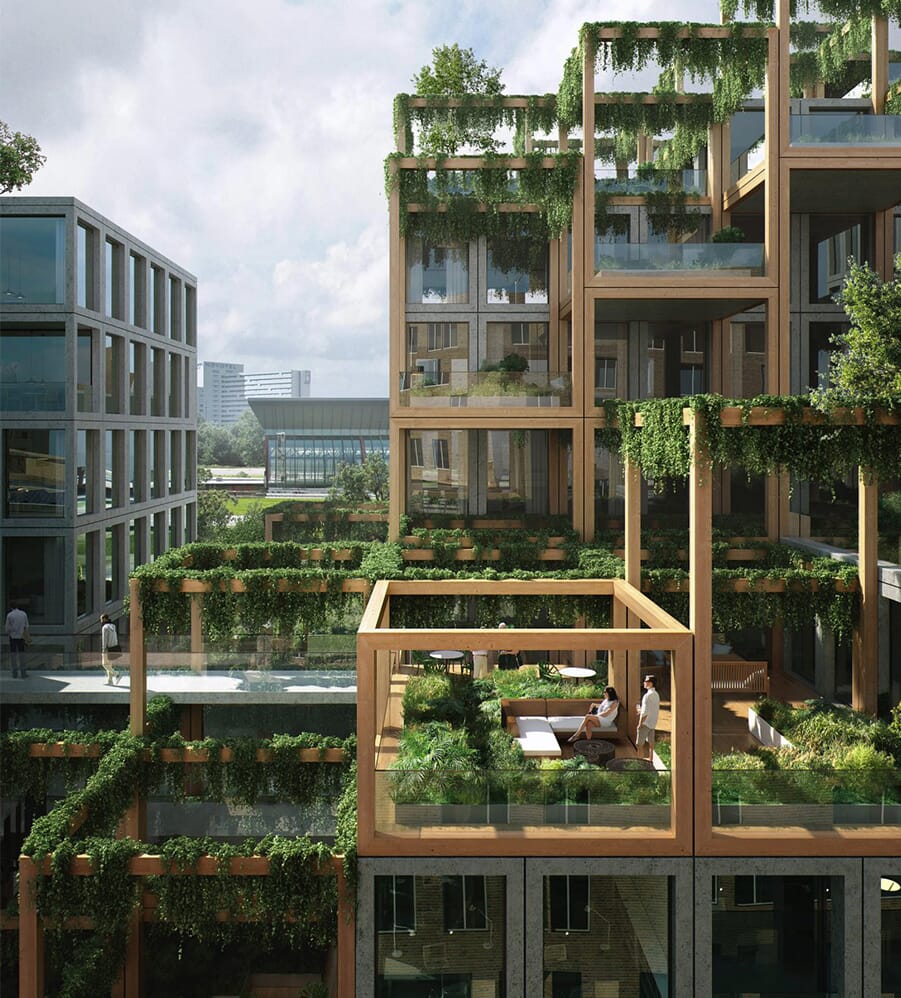 Rebel
Dutch architecture studio Studioninedots designed Rebel, a lively complex that offers a lively mix of commercial and social functions, including workspaces, apartments, restaurants, shops and a cinema. Its recycled concrete shell houses a core of lush greenery composed of carefully chosen plants and trees. An open framework lends the complex a sense of airiness, reinforcing its connection with its surroundings.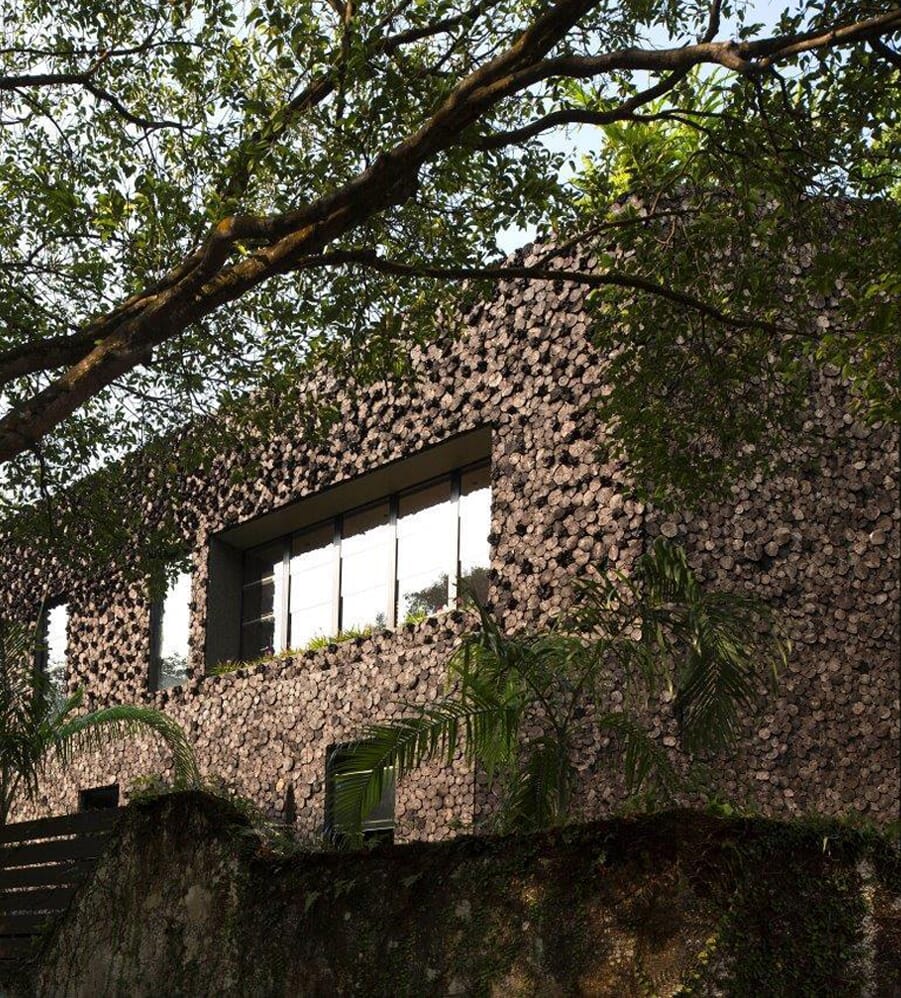 Cornwall Gardens
Cornwall Gardens, designed by Chang Architects, is a huge family home in Singapore that features a swimming pool, waterfall, koi carp pond and terraced garden. Plants and greenery feature heavily throughout the space, with a green courtyard, entrance foyer, window-box balconies and an expansive roof garden providing the finishing touches to the intuitive design. "The setting provides daylight, natural ventilation, and passive cooling," says the studio. "It offers an ecological-friendly environment that promotes general wellness for all."
For more incredible architecture, check out these precariously perched cliff-top houses.
---
---