Modern architecture has an artistic approach; we have seen countless designs and unique features that make contemporary architecture its very own art form. Today, you get to see a lot of examples of modern architecture that carefully tread those lines between art and architecture, but we suggest that you've not seen one quite like the latest project from Fernanda Marques Arquitetos Associados.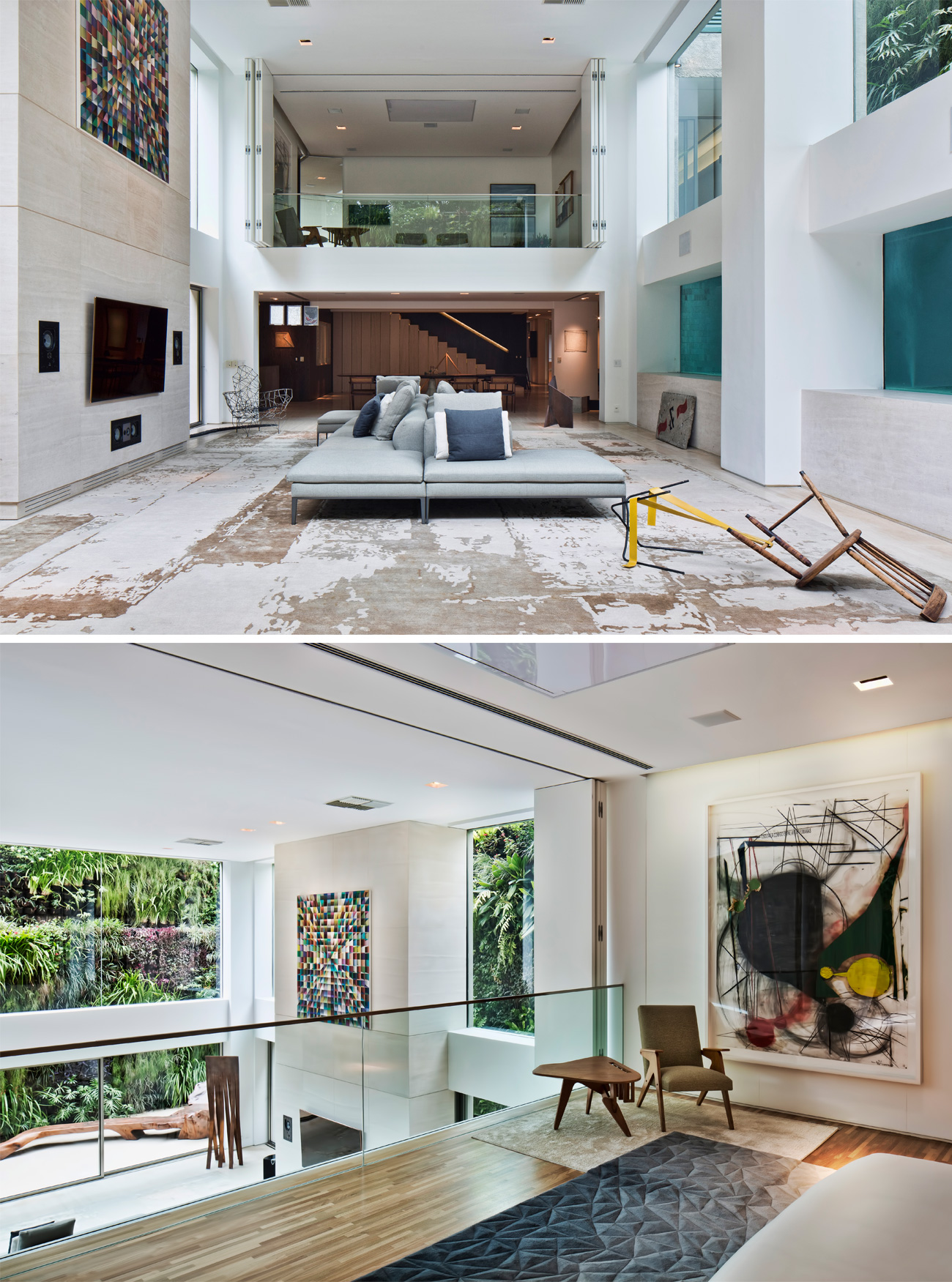 Part art exhibition, part home, the Brazilian architect Fernanda Marques has installed a swimming pool in the courtyard of a duplex apartment in Sao Paulo's upscale residential neighbourhood of Villa Nova Conceição. The pool, however, is just one element of the design for the lower ground floor in the 1990s block, but it is nevertheless a crucial one.
The clients wanted, rather ambitiously, their swimming pool to be inside their apartment and the architecture firm pulled it off by using a double-height living room, placing a two-sided sofa in the middle of the living room, with one set of chairs pointing towards the TV and the other to the pool.
The 10-metre long pool takes up 25 sqm of the outside area and can be accessed by the stairway in the exterior garden or from the gym on the upper floor. All that water is kept at bay by an 8cm-thick sandwich of glass panels bonded by a high technology structural membrane. Fernanda Marques, whose mostly female team is headquartered in São Paulo, has a track record in making luxurious interiors for residences in her home country and she says of the pool: "It was intended to be more than a leisure experience, but a poetic presence inside an art collector's home."
Besides the pool, the home also acts an art-like gallery space for the owner's collection to be shown expertly. The minimal, contemporary approach also extends into the pieces by Ernesto Neto, Edgard de Souza, Maoel Rio Branco, Zerbini and Tunga that are complemented by Marques' choice of furniture made up of mostly of Brazil's late, great modernist heroes.