We're constantly inspired by a great range of architecture here at OPUMO – and that often takes us on an adventures across the globe from South America, Asia and the Middle East. This week, though, we've taken a closer look at some of the best projects on these shores and unearthed this spectacular hideaway in the Cotswolds by Found Associates in the process.
Set within a serene sixteen acre wooded valley near Cheltenham, the private residence flirts with both tradition and modernity to create a unique and sublime escape amongst the English countryside. The intriguing design features of the private residence were duly recognised having been voted winner of the RIBA National Award 2012, and it is certain to continue to inspire designers and architects alike.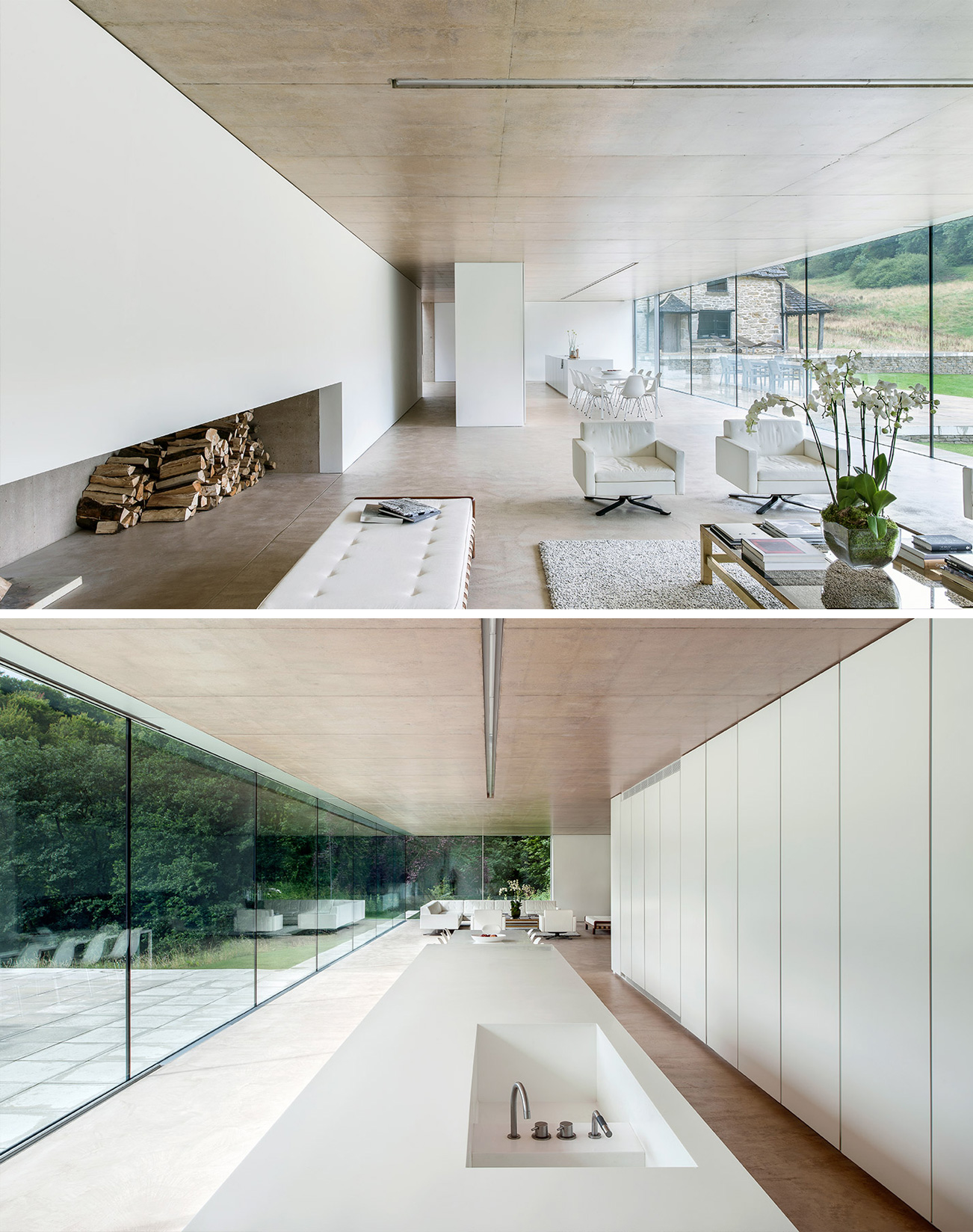 Found Associates, as expert residential architects, designed this contextual country house consisting of a restored and updated gamekeeper's cottage and an innovative series of inter-connected pavilions tucked into the landscape immediately behind it. The original Grade II listed cottage – dating back from the 18th century – remains an integral part of the property, chiefly used by visiting family and friends. The unique combination of three single-storey pavilions dramatically extends the available living space, with an open-plan living area to one side, bedrooms to the other and a relaxed linking zone at the centre.
All of the new-build elements come together to offer a striking contrast between the mass of concrete and the local stone used in their construction and the expanses of glass that frame select views of the landscape. Although the Cotswold countryside is of excessive beauty, we believe that for now at least, the 'art' on show is the incomparable structure.