Three traditionally shaped buildings in the Estonian woods create this simple but stunning retreat titled the 'Cottage in Muraste' by KUU Arhitektid. Want the look? Here's four ways to get it: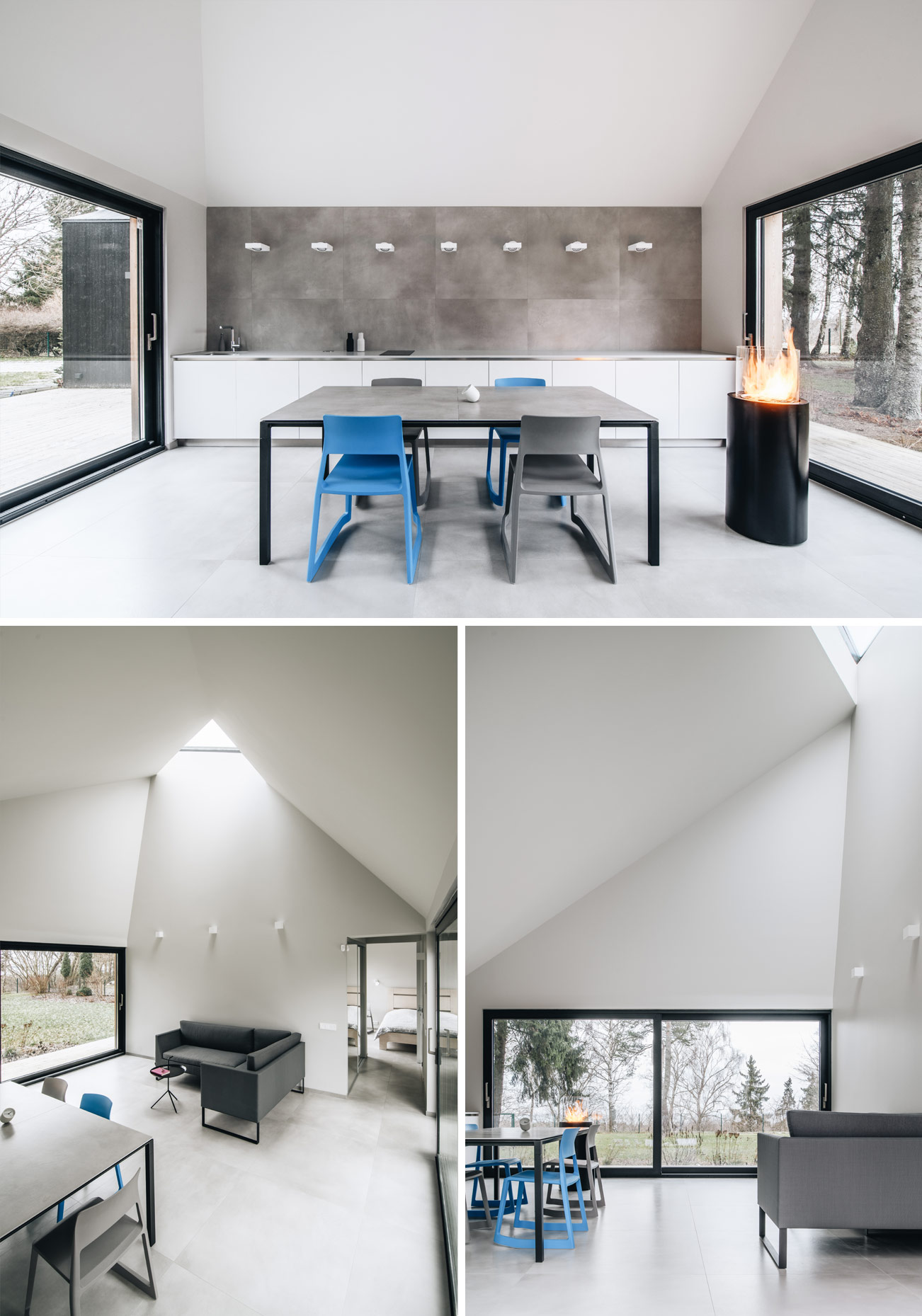 Contrast Your Wood:
Use wood everywhere you can - decking and exterior panelling for instance - but allow it to weather naturally and use contrasting varieties.
Paint Interior Walls White:
An easy minimalist device. The trick is to leave the newly-painted walls as they are. Don't be tempted to add endless decorative items. Contemplation is rewarded by empty walls.
Building A  Deck? Leave The Trees:
KUU Arhitektid have worked with nature, not against it. If you have trees in your garden, think of decking around them.
Add Only The Furniture You Need:
Our lives are over-cluttered. If you're refurnishing a room, take everything out. What do you really want or need? Add a grey minimalist sofa and a sparsely designed dining set. Done.
For more interior inspiration, head to the KUU Arhitektid website.
Images courtesy of KUU Arhitektid.