High in an apartment block in Ukraine, Olha Wood Interiors have designed the perfect one-person home. It's all well and good looking at it and enjoying it, but here's four simple ways that you can get the look  for yourself:
Make Space
The apartment's open plan with an electric curtain to partition a guest space with sofa bed, when needed. When it's not, it's a yoga space. Intimacy in furnishings is key.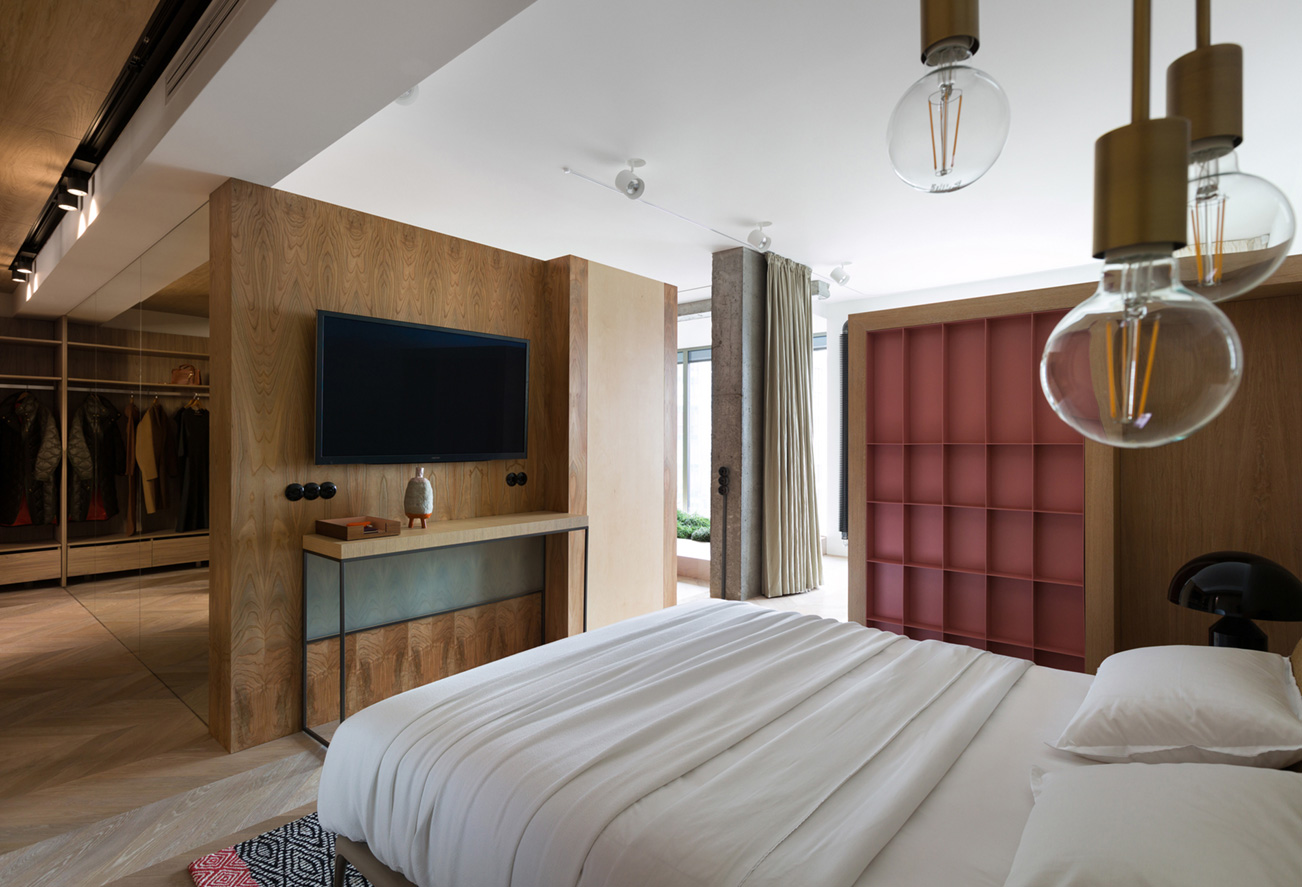 Strip It Back
Rip it up and start again? Yes. If there's concrete beneath decor, expose it. Allow the building to speak. Add greenery so that there are always other living things around you.
Mix And Match Woods
Oak, plywood and cherry are used in this apartment, making a small space seem so much bigger. It's a bold step - and it works.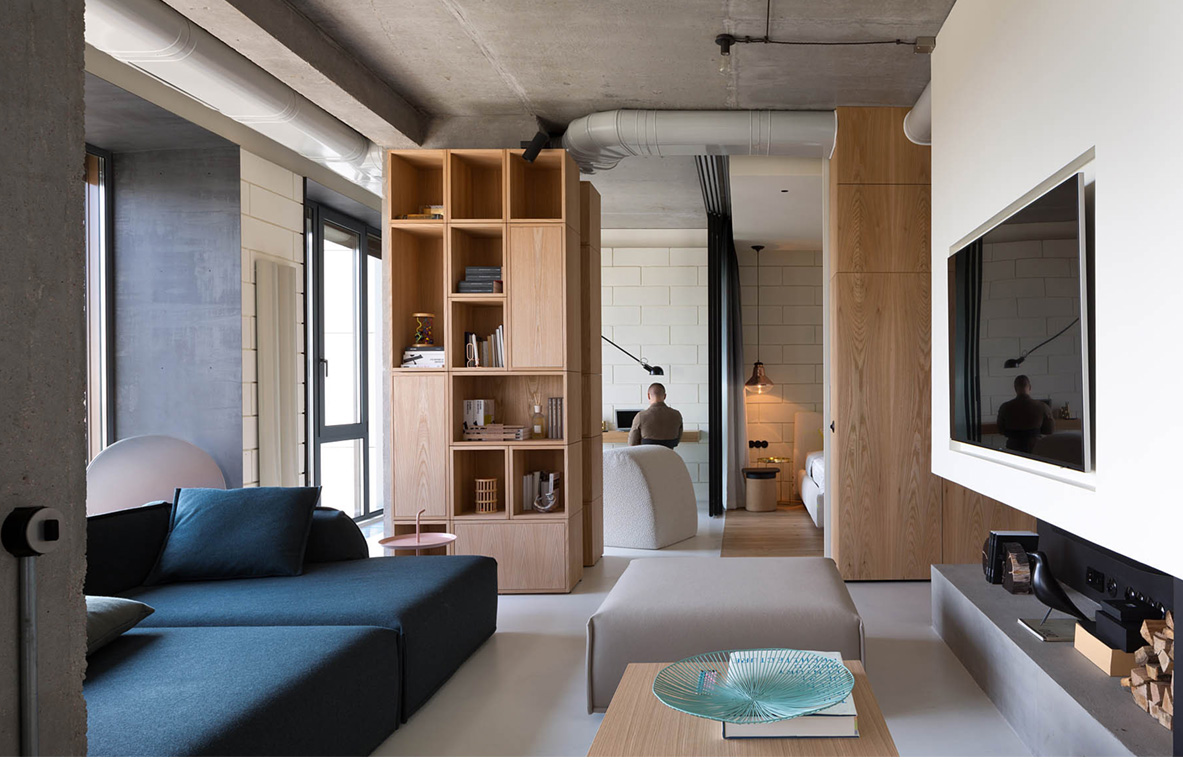 When Furnishing, Less Is Always More
The kitchen island is from Bulthaup, the sofa from Moroso. High in quality, enough for visitors, cosy for one.
For more interior inspiration, head to the Olha Wood Interiors website.
Images courtesy of Andrey Avdeenko.