Iconic Danish design house

Fredericia

was founded in 1911 as an independent chair factory, and today they have grown into one of the world's leading design studios thanks to their focus on sustainability and high-quality material choices. To illustrate the brand's growing success, Fredericia has opened its latest showroom that stretches across two levels atop of the historic former Royal Mail House in central Copenhagen.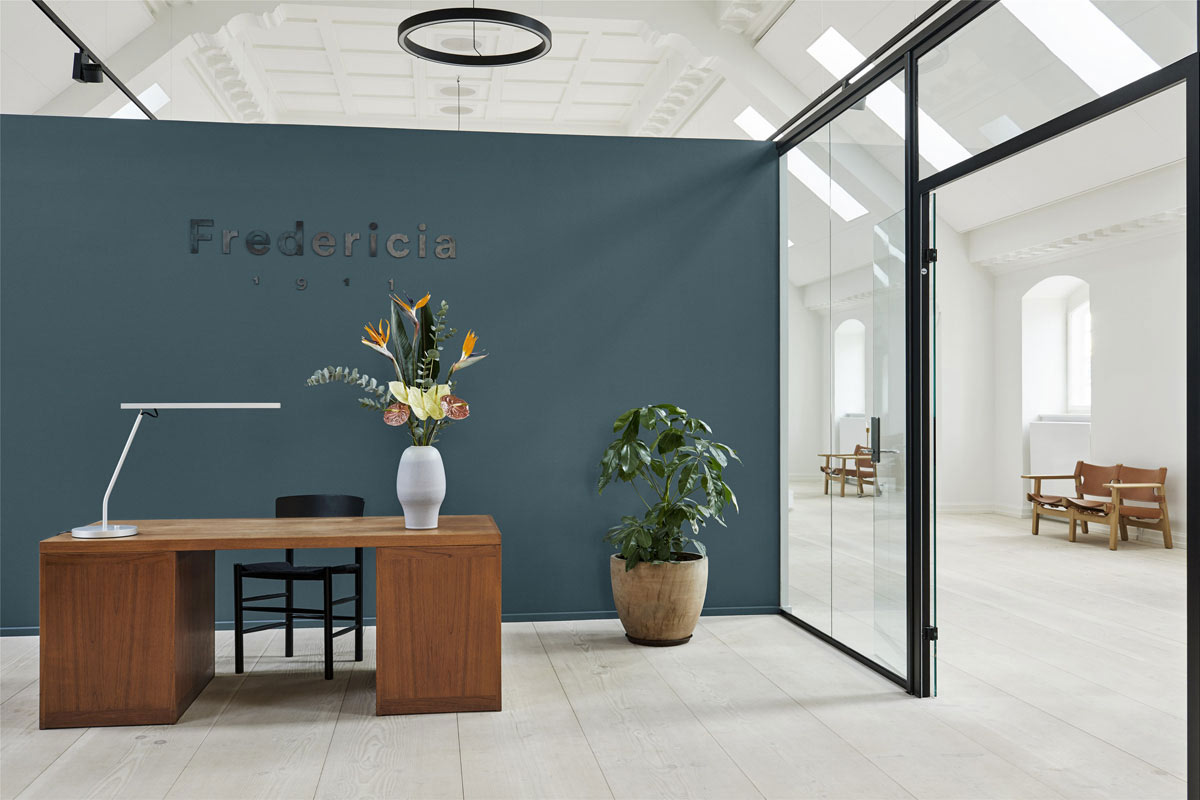 Benefitting from spectacular views on the Sankt Petri bell-tower and across the entirety of the Danish capital, the 1,100 square metre showroom displays more than a lifetime's worth of products from recognisable classics, acquired from long-time Fredericia collaborator Mogensen, and new commissions from designers as far flung as Japan and America, that are put together in one, carefully-curated home.
The double-height windows and banks of enormous roof lights provide the perfect backdrop to some of the Fredericia's most treasured possessions, including products like Børge Mogensen's original '2213' sofa, which stood in the house's designer for many years, his famous 'Spanish' chairs and the 'Kile' sofa designed by Jasper Morrison. 
The Fredericia flagship showroom is now open. Take a closer look at the space in the image gallery above and head to the Fredericia website for further information.