When it comes to holiday planning your choice of luggage is usually the last thing you think about. But, pretending it's not there or that it doesn't really matter is not going to work out well for you. Think about it. The suitcase is the one item you rely on most when travelling. It's the dependable travel companion that you will haul for thousands of miles across multiple time zones, endless hotel floors and a few overhead storage containers too. So, it would be a shame if your luggage leaves you behind or lets you down. But, there is a solution.
A new breed of luggage-makers has espied the relatively uninspiring approach to the wheelie suitcase and decided to do something about it. Horizn Studios, the innovative design studio based out of Berlin, is spearheading a new generation of reliable and good-looking luggage that incorporates a range of 'smart' features. Which makes their latest range of tech-centric luggage well worth a look - as it is sure to transform your travelling experience this winter.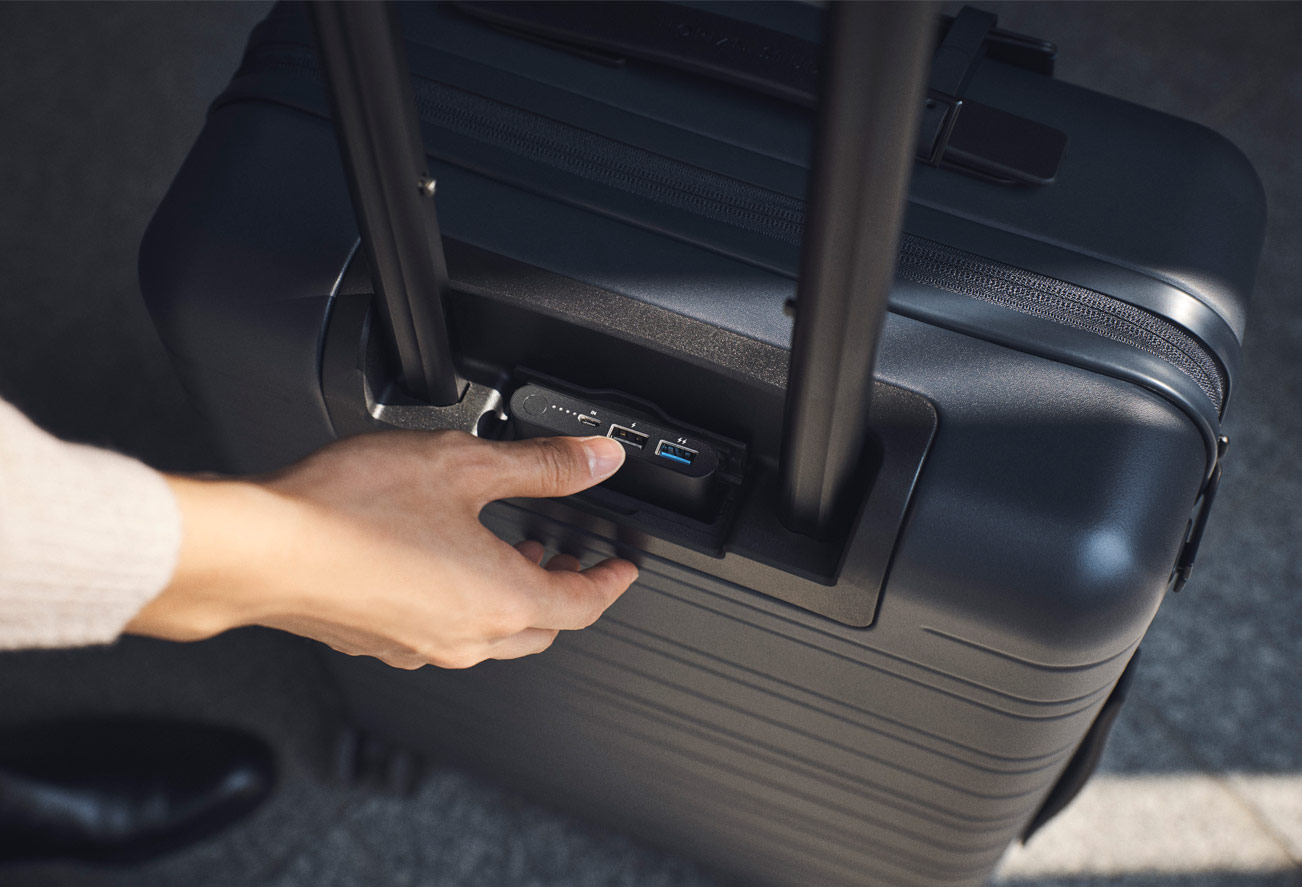 Horizn Studios was co-founded by entrepreneurs Stefan Holwe and Jan Roose, to provide millennial travellers with luggage that incorporates digital innovation. This means that the brand has introduced an array of unique design elements that cater to the digital lifestyle of the new generation of travellers. Amongst the brand's many smart features is a removable and rechargeable battery that can be used to charge phones and tablets, that also sits conveniently at the top of each luggage, alongside the option of tracking Horizn luggage using a GPS system. The unique GPS tracker can be easily linked to a smartphone application with a device called the Horizn Guard Card, which features a proximity alert that helps you not leave things behind.
Beyond the array of technical features, all Horizn Studios luggage adopts a clean, understated aesthetic, including Horizn's signature cabin trolleys, the Model H and the Model M. The Model H is aptly named after its hard polycarbonate shell, which 'you can essentially jump on it and it jumps back into shape,' as claimed by the brand itself.
Engineered in Germany, the Horizn Studios Model H is crafted in an aerospace-grade polycarbonate lightweight protective casing which makes each Model H bag incredibly tough and resilient. The material properties of the polycarbonate make for luggage that perfectly reacts to its contents and elastically absorbs any external pressure, always springing back into shape. Which helps avoid the awkward squirm when you see your bag treated heavy-handedly across a baggage carousel. Plus, the Model H is finished with the removable 10,000 mAh battery and silent Japanese 360-degree spinner wheels for a smooth and soothing glide.
Alternatively, the Model M suitcase employs the same hard shell but adds a front pocket made of Italian Vachetta for added functionality. The front pocket is crafted from a premium lightweight nylon that is ultra-durable and waterproof with an Italian Vacchetta leather that will develop its own a patina to evolve beautifully over time. Which will make the Horizon Studios Model M a testimony of all your travels.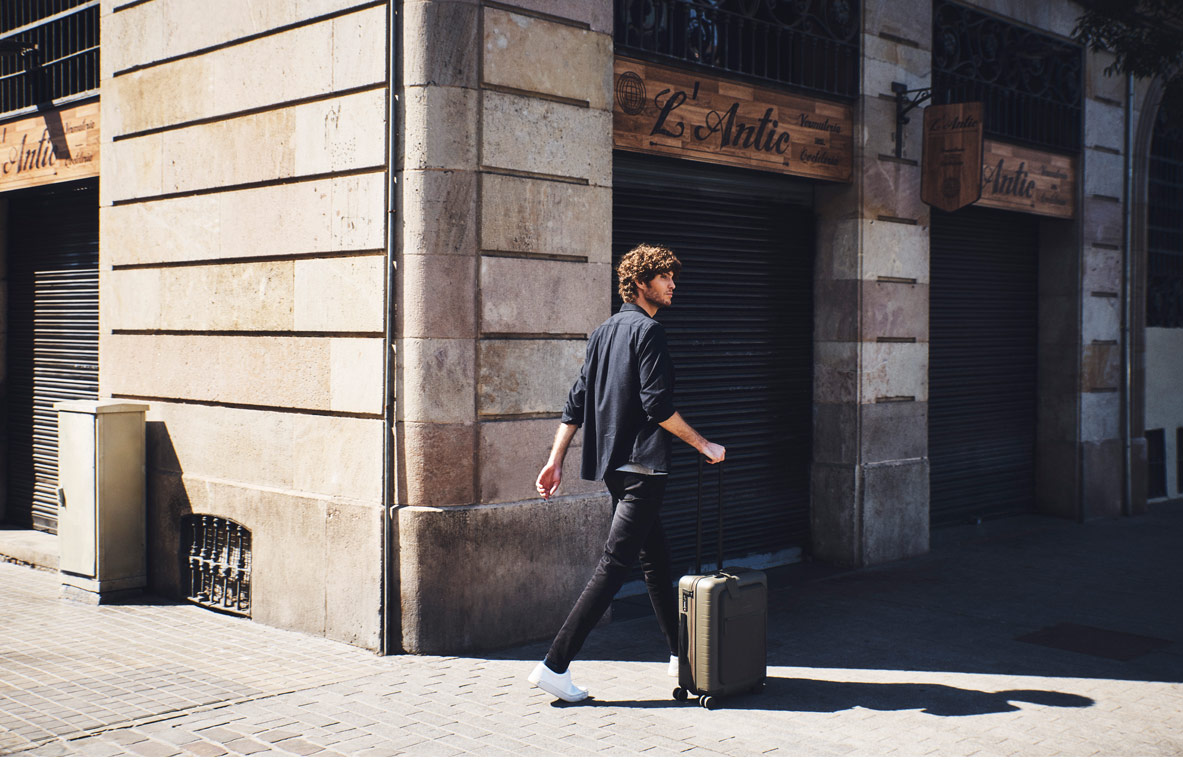 Both the Horizn Studios Model H and Model M suitcases are the perfect cabin case – courtesy of their 55cm x 40cm x 20cm dimension – and spacious volume of 35 litres. Not to mention, the ergonomic, tough and affordable design alongside the built-in battery pack and the array of colour designs from Olive Green, Navy and Black. Basically, it's the best case scenario for any journey.
The Horizn Studios Model H Verdict
The Horizn Studios Model H perfect cabin case – incredibly good-looking, ergonomic, tough, affordable and with a built-in battery pack for charging your devices.
DIMENSIONS 55cm x 40cm x 20cm
VOLUME 35 litres
WEIGHT 3kg
COLOUR Night Blue, All Black, Black, Dark Olive
WHEELS 4
Shop and explore all luggage at OPUMO.