'A retreat for openness and enclosure, light and dark, sound without noise,' is how Australian firm BLOXAS –Black Line One X Architecture Studio – describes its recent project, the Garden Pavilion.
The blackened timber home in Melbourne, Australia, curves around a secluded olive tree garden, and was designed by BLOXAS Architecture for a client with a severe sleeping condition.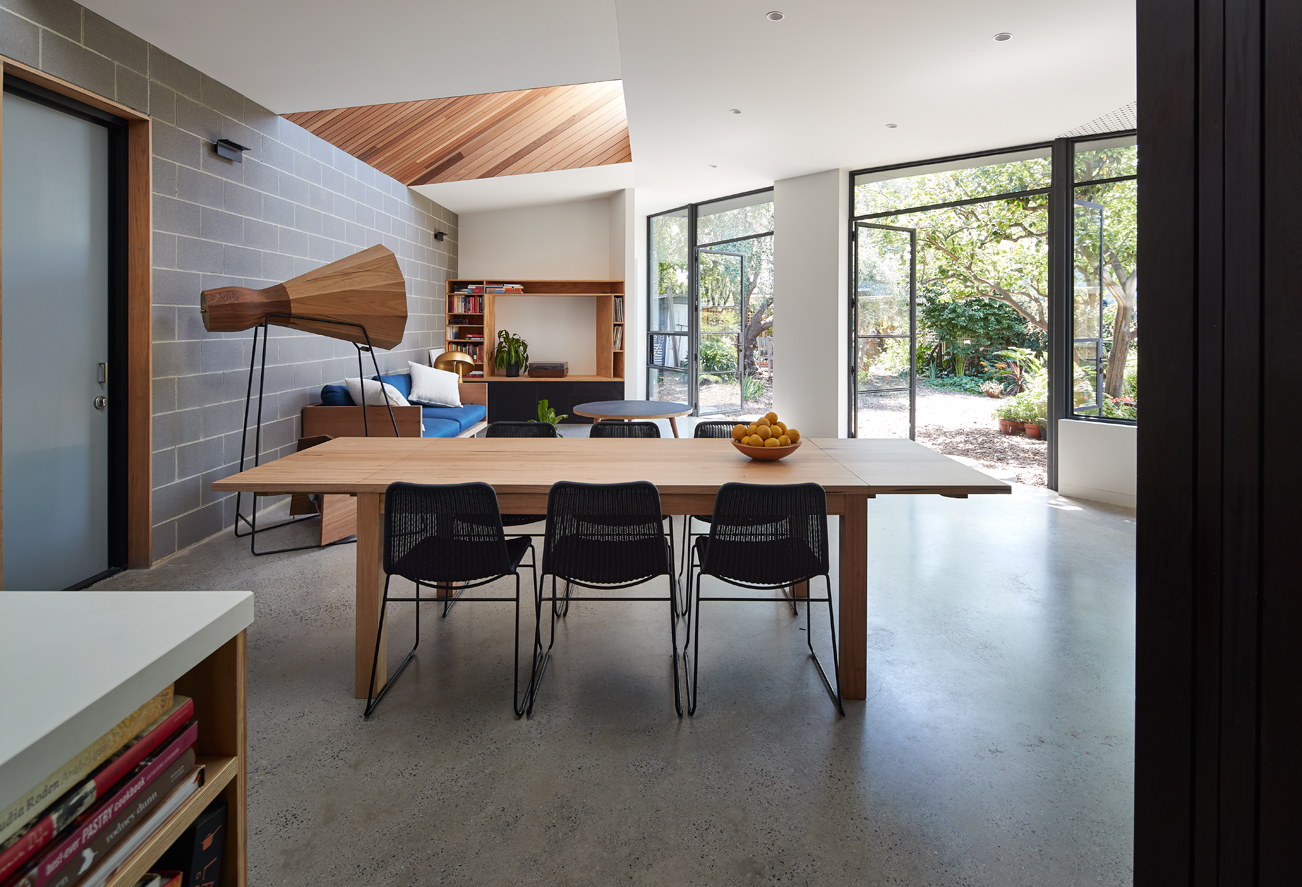 The architects were tasked to cater to both the complexities of the clients' condition, and to the brief of creating a 'highly active social environment'.
In response, BLOXAS have created a sculpted family home that has a chunk cut off the corner of the structure which is curved to meet the client's need for isolation, control and light.
The theme of 'spirituality' and 'humanism' continues with the large glass windows that follow the curve on the garden-facing side of the home, and open from the living, kitchen and dining room to a series of stepping stones outside.
The striking black timber exterior cladding has been charred using the traditional Japanese technique known as Shou Sugi Ban, which makes the material more resistant to rot whilst also providing a natural finish to complement the surrounding forestry. The dark wood also acts as a perfect contrast to the home's exposed spine of grey blockwork that is complemented by panelling, rooflights and steel to broaden the shape of the living spaces.