It's all about extra colour for the latest SS15 releases from our favourite artisanal Californians at Garrett Leight Sunglasses.
As you'll recall, Garrett Leight's father was the man behind high-end frame specialists Oliver Peoples. The lineage is impeccable - and so, we believe, is our selection from Leight junior's typically nuanced new collection of Garrett Leight Sunglasses.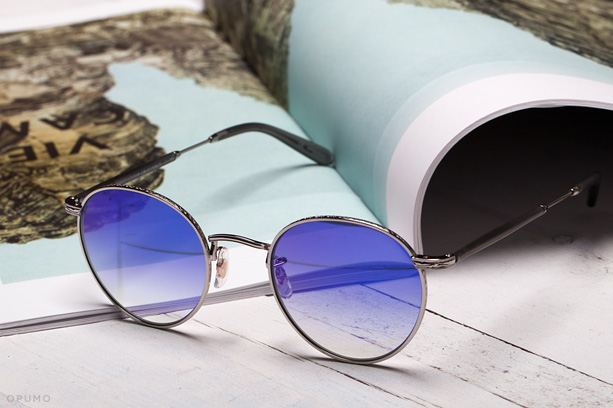 A stainless steel frame with Windsor rims and genuine cured acetate temples surrounds layered blue mirror lenses. The result is the Wilson M Sun, a minimalist statement which delights in its detail. CR39 lenses are Japanese-crafted and offer 100% UV protection, hinges are three barrel and there's subtle metal filigree featuring around both eye wire and end pieces. Venice Beach, here we come.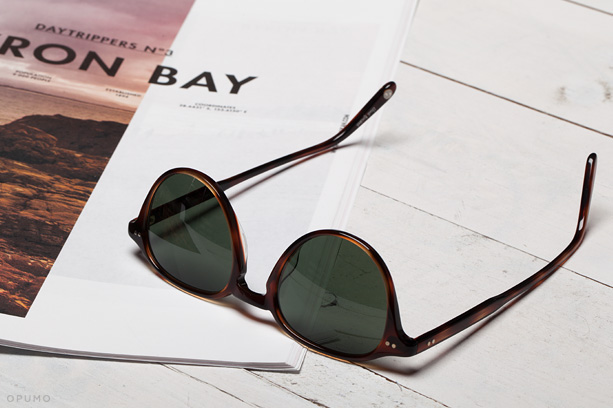 Here's a classic updated for the 21st century. Constructed from cured cellulose acetate, the cognac tortoise frame is geometric, with round edges. Mineral glass blue lenses offer 100% UV protection, along with an anti-reflective coating. Hinges are top quality five barrel. Garrett Leight spare nothing to bring you the best and the Dewey Sun is among our favourites from this collection. Mr de Mille? We're ready for our close-up.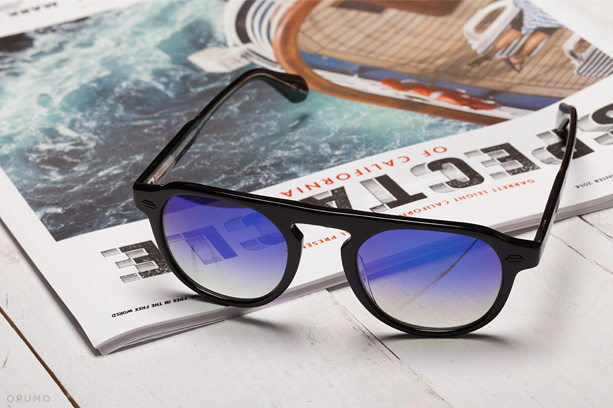 If the Harding Sun's origins are classic, the bold end result speaks clearly of this season. Inspired by Arthur Miller, the era-defining American playwright who married Marilyn Monroe in 1956, the black frame pays homage to time-honoured US eyewear design. The treatment, though, is pure 2015 and pure Garrett Leight. Frames, crafted from cured cellulose acetate are round, suiting those with medium size faces. Five barrel hinges feature real rivets. Blue layered CR39 lenses offer 100% UV protection. Craftsmanship and style meets real heritage.