Geneva audio burst onto the scene around a decade ago after noticing that iPod docking stations were being produced as convenient gadgets rather than serious sound systems. Taking matters into their own hands, they created a high-quality single-unit hifi system with docking capabilities. Since then, the brand has not slowed down. With hopes to change the way young people listen to music by making great sound quality available to everyone, the future is bright.
Which is why we're going in-depth on two of Geneva's most popular products, the Geneva Acustica Speaker and the smaller Geneva Touring XS Speaker, in this full Geneva Audio review.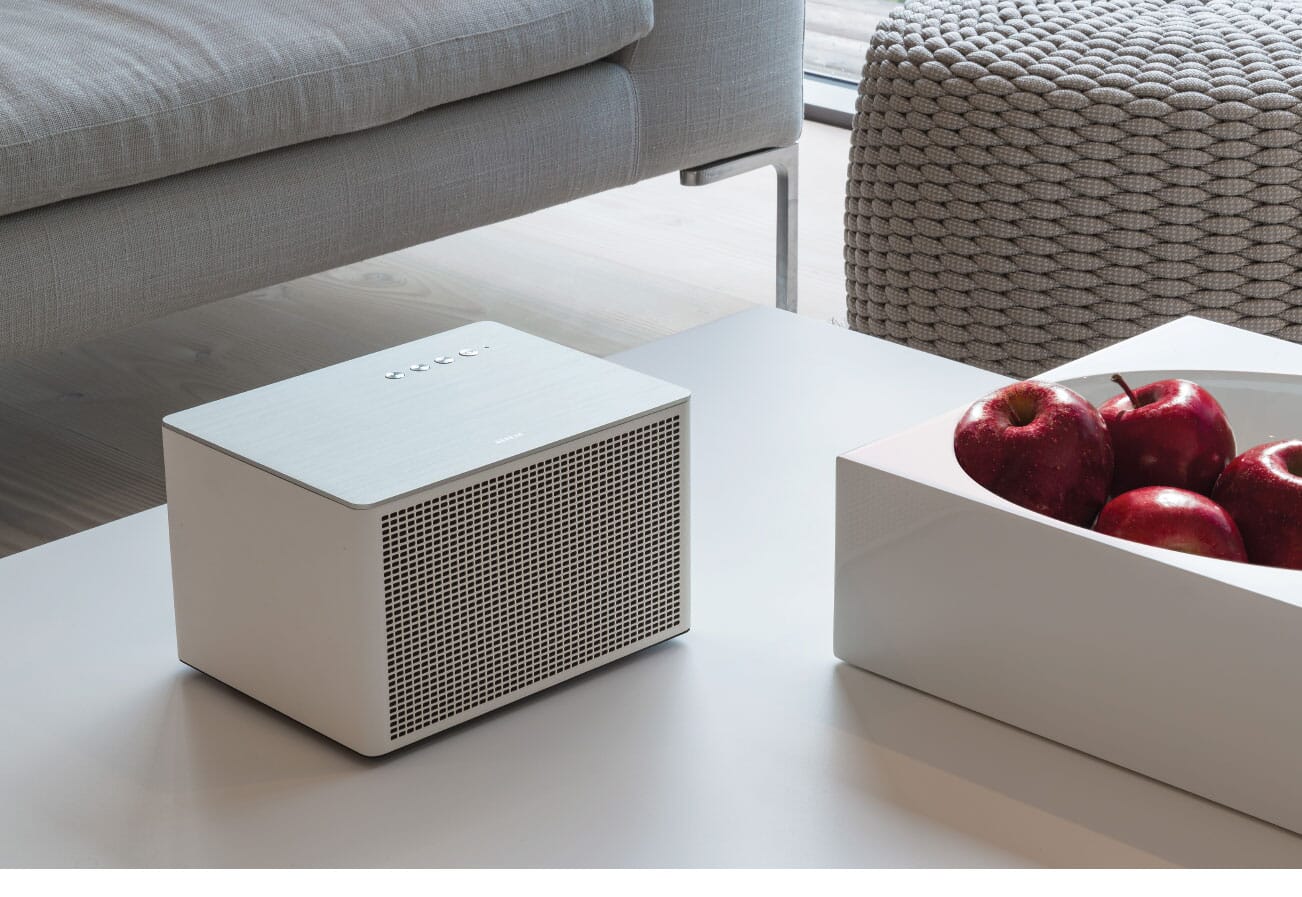 As the name suggests, the Geneva Touring XS Speaker is designed to deliver great sound quality while you're on the road, because "no adventure is complete without the right soundtrack".
The signature single-unit design of the speaker is rugged while looking sleek which makes it the perfect portable speaker for taking on a journey. The Touring comes in four different sizes ranging from extra-small to large so you can cater to your available space. What's more, the battery has a lifetime of 30 hours so you won't be caught off guard. 
Despite its small size, the Geneva Touring XS sound is nothing short of impeccable. Featuring two active drivers and a passive, bass boosting radiator, all powered by a quality Class D amplifier, the speaker has a warm and big-hitting sound that not only surpasses its size but price point, too.
Alongside its seamless control and single aluminium dial, the Geneva Touring XS also comes in a variety of classic and contemporary colourways that a lot of modern speakers often don't. From all-black, fresh white, vintage cognac orange and even a pop colour red leather finish, it's got a variety of different looks to keep it one step ahead of the rest.
Geneva are so sure of their Acustica speaker that they challenge customers to find a speaker of the same size that provides better sound quality and deeper bass. It's undoubtedly a big statement but one they deliver on. 
The high quality amplifiers and woofer reach all the way down to notes of 50Hz, combine that with the fact that you can get this speaker to full volume without impacting sound quality and you've got a portable speaker that sounds twice as loud as it looks. It also goes very loud without losing the hi-fi quality sound and that is someway down to the impeccable Swiss engineering which ensures the speaker looks and sounds incredible from every angle. 
You can easily connect to the Acustica with Bluetooth and stream all your music. The Acustica/Lounge is also future proof with a 3.5mm line-in and a USB charge connector at the rear. Just add a Chromecast Audio dongle to enjoy Google Cast music streaming and multi-room experience. It's got the lot.
Overall Verdict
Geneva fill a niche in the portable speaker market, with sound quality and volume good enough to drive a party but a price that leaves some money for drinks. The single-unit design of their speakers is hardier than most modern speakers, so there's no need to worry while people admire the Swiss engineering of your new Acustica or Touring XS.