Collectable art and design can come in all shapes and sizes these days. But no form of modern art can be considered quite as enjoyable – or comfortable, for that matter – than Slowdown Studio's work. The Los-Angeles-based label makes a solid case for the textile variety of collectable art with its limited-edition, woven cotton blankets that feature creative talents of artists from around the world.
A few months back, Slowdown Studio launched its full collection of artists-design throws at OPUMO, and now they're back with a new collaboration featuring the work of Company Studio. As always, the signature abstract designs make perfect patterns for blankets that you can comfortably use at home, at the beach, on a picnic or even by hanging it on the wall. Find out more about the brand's two new collaborative rugs and the entire Slowdown Studio collection below.
Founded by graphic designer Marc Hendrick, Slowdown Studio's collaborative approach to art is refreshingly simple. "I like to find artists who are doing work that feels different and fresh. It doesn't matter what field they're in," he explains, adding, "When we first talk to the artists, we select a few of our favourite works of theirs and ask them to channel that that style. Most artists we work with have a specific style that's unique to them, so the brief really is just to be our favourite version of themselves."
The same process applies for Slowdown Studio's latest collection with colourful creations from Oakland-based art studio Company Studio. Founder Chaz Bear is well known for his musical project Toro Y Moi, but his artistic and graphic talents have always been an integral part of his creative output over the years. Popping with primary colours, Chaz Bear's two collaborative pieces – The Emerson Throw and The Barrett Throw – are the perfect way to remake a room; whether it's draped on the back of a sofa or used as a hanging art canvas.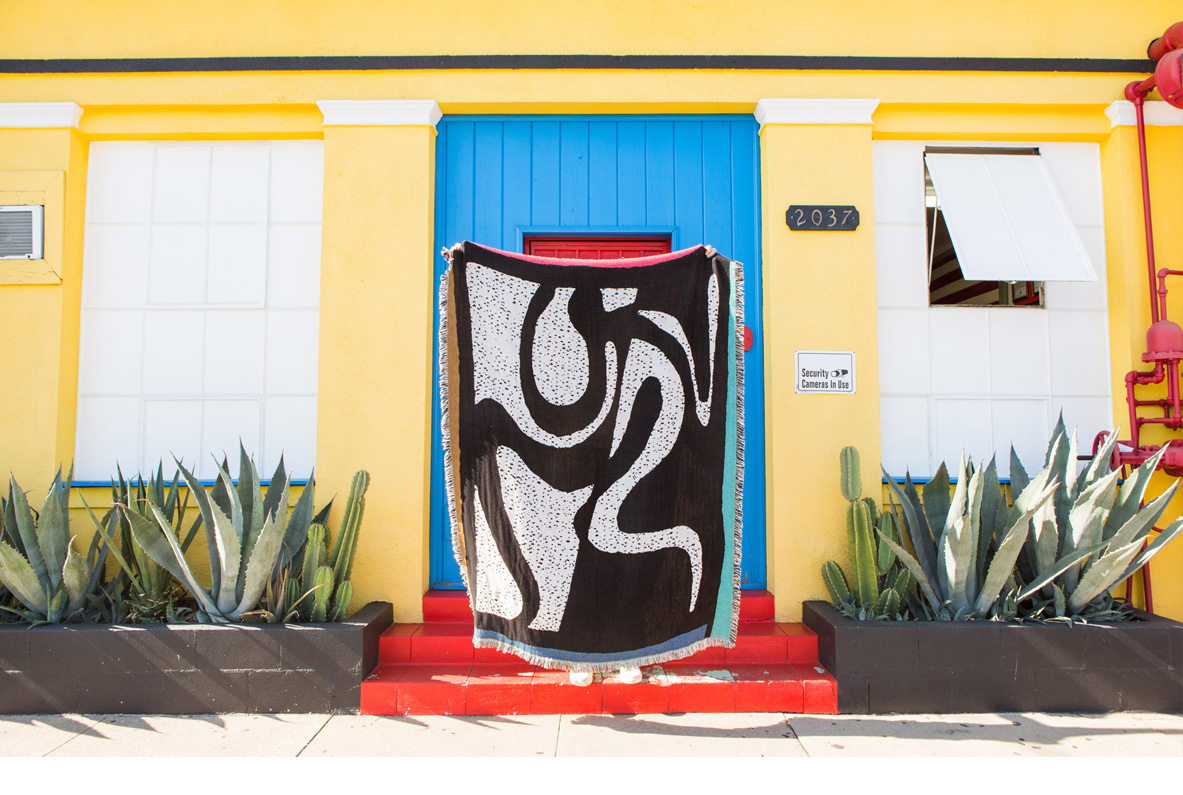 Shop the latest pieces from Slowdown Studio and Company Studio alongside the entire Slowdown Studio collection at OPUMO.