Brands like G.H. Bass & Co. are rarities. Founded in 1876, G.H. Bass has had an almost 150-year lifetime and it doesn't look to be waining any time soon. The label has been crafting men's loafers and leather boots for men for its entire lifespan, with the styles seeing very few changes over the years. That says something about the product.
Each pair of men's leather loafers is crafted to exacting standards, but most importantly, G.H. Bass loafers are completely timeless. Loved by subcultures, the world of business, grandfathers and fashionistas alike, G.H. Bass Weejuns are an undeniable wardrobe staple. To pay homage to the style, we're shining a light on the brand's principle loafer styles.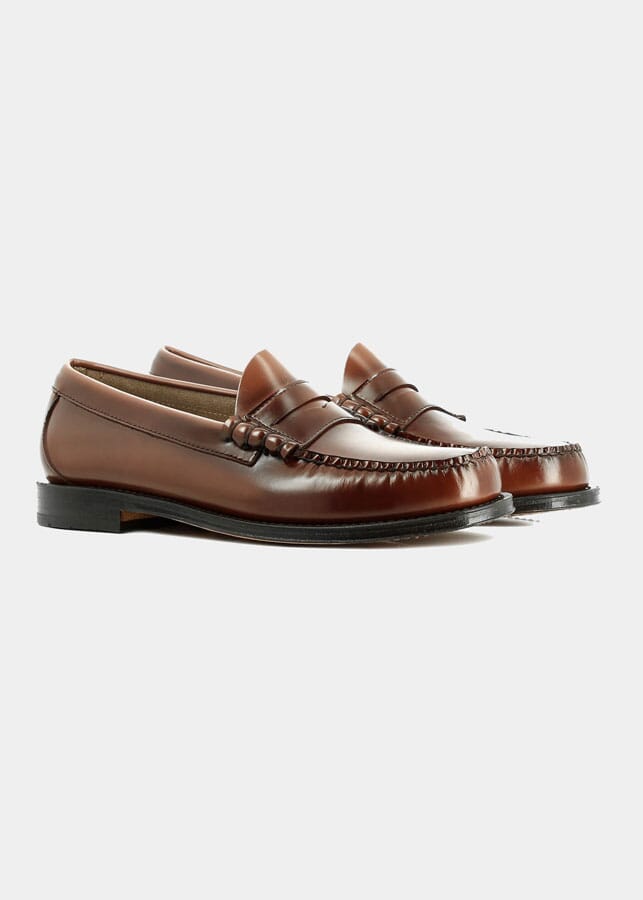 G.H. Bass Larson Penny Loafer
Arguably the most famous men's penny loafer in the world, the G.H. Bass Easy Weejuns Larson Penny Loafer represents the meeting point of forward-thinking design and heritage style. Every pair is still hand sewn, replicating the techniques used on the very first Weejuns in 1936. A flexible rubber sole combines with polished leather uppers to result in a versatile but traditional loafer for men to wear all year round. If you're new to the world of loafers, there is no better place to begin the journey than with the G.H. Bass Larson Penny Loafer.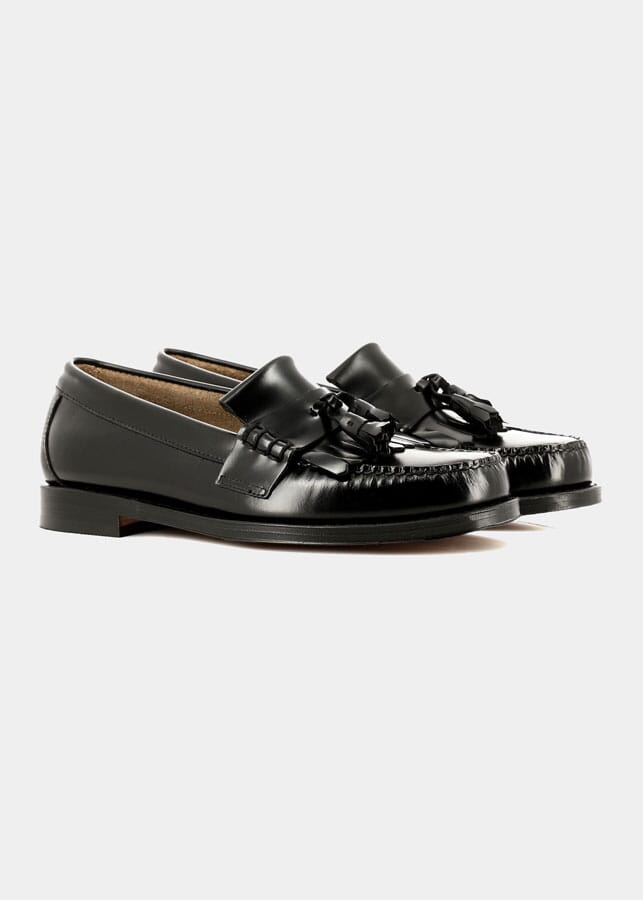 Weejuns Layton Kiltie Moc II
One reason for G.H. Bass' seemingly never-ending popularity is the label's ability to remodel classic styles to offer a new angle while maintaining their timeless appeal. Take the brand's Layton Kiltie Moc II for example. This variation of the men's leather loafer packs a real punch thanks to several stylistic additions. Decorating the vamp of the Kiltie Moc II is a leather kilt and matching leather tassels which instil this style with statement charm, distinguishing them from the crowd.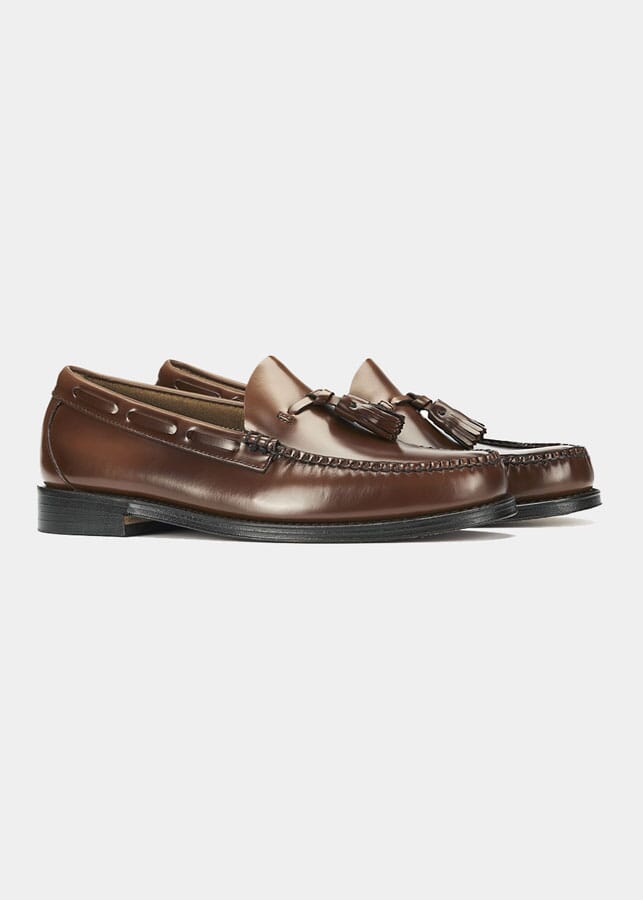 G.H. Bass Weejuns Larkin Tassel Loafers
Just one small step away from the classic Larson Penny Loafer design, the Weejuns Larkin Tassel Loafers feature a refined, leather tassel design that snakes around the collar of the loafer and culminates at the vamp. Like the bulk of the collection, this style respectfully conserves the shape and overall style that has been loved for generations while making a contemporary addition in the tassels. Whether you're going for modern style or a more traditional look, this pair of men's tassel loafers works with a formal and informal wardrobe.
Shop the entire G.H. Bass collection.
Read up on how we're styling our G.H. Bass shoes in our men's loafers style guide.
---
---