In today's world collaborations are so commonplace that they can go one way or the other – they're likely to be either wildly successful and much in demand or relatively underwhelming. However, the latest collaboration from esteemed publishers Monocle and Japanese fashion house Comme des Garcons, is definitely a successful one. Produced exclusively for Monocle by Comme des Garcons' very own perfumer, Antoine Maisondieu, the three-piece unisex fragrance series represents a particular story, time or memory from Monocle's adventures across the globe. Plus, they are all showcased in their own custom-designed Monocle bottles and boxes that features large minimal typography and their own numbers and characters to distinguish between each fragrance in the collection.
So, to help guide your transition into the new year and ensure you smell your best throughout the months ahead, we've offered an insight into the three Monocle x Comme des Garcons fragrances so you can pick one to suit your senses in 2018.
Monocle x Comme des Garcons: 1 Hinoki Scent
This carefree and light fragrance from Monocle x Comme des Garcons takes inspiration from a perfectly still, slightly chilly spring morning spent soaking in an outdoor rub at the Tawaraya in Kyoto. The unique scent pulls together Monocle's memory of the mosses and trees outdoors and the sharp notes of the boxy hinoki tub. Which means it's an incredibly fresh, dry woody scent that incorporates cypress, turpentine, camphor, thyme, pine, Georgian wood, frankincense, moss and vetiver into a fragrance that conjures the exact emotion and feel of the idea behind its name and creation.
Monocle x Comme des Garcons: 2 Laurel Scent
At the heart of everything that Monocle does is the simple belief that there will always be a place for print and publications to tell fresh stories. This core value has extended into portraying the smell and sensations enjoyed in these times, and the Laurel fragrance captures the scent and sensation enjoyed while staying with friends in Batroun, Lebanon.  "It's warm, inviting and at times a little sharp – just like the country," says Monocle editor in chief, Tyler Brûlé, which is achieved through the beautiful combination of laurel, pepper, cedar, patchouli, incense and amber.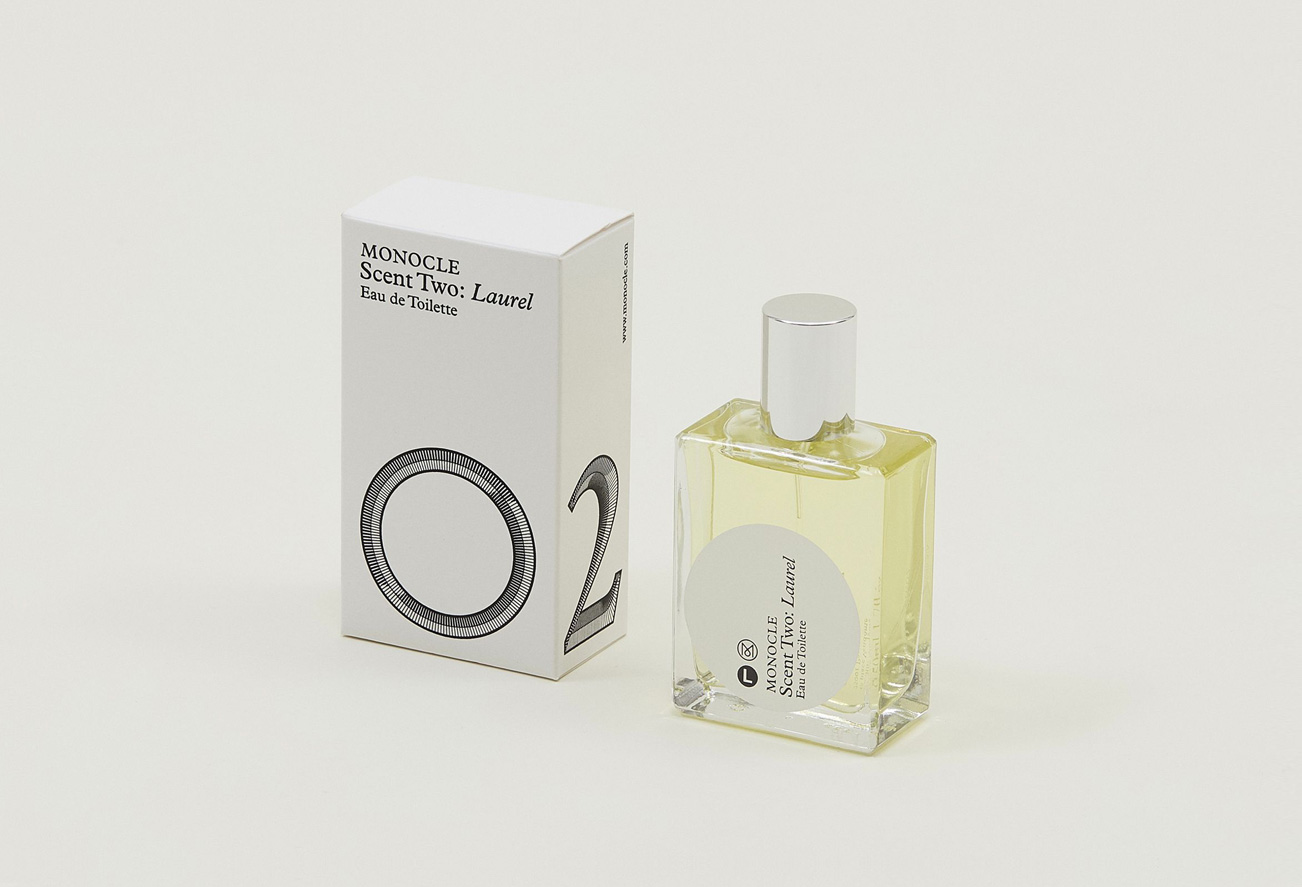 Monocle x Comme des Garcons: 3 Sugi Scent
Sugi – more commonly as Japanese cedar – is popular as an ornamental plant in Japan and has a delicate, clean and energizing fragrance, which makes the Monocle Sugi scent a refreshing fragrance that's light yet sophisticated. Beginning with top notes of Mediterranean cypress and pepper from Madagascar, followed by iris from Florence and cedar from Virginia, the fragrance is vivid, refreshing and coolly aromatic which makes it perfect for everyday wear.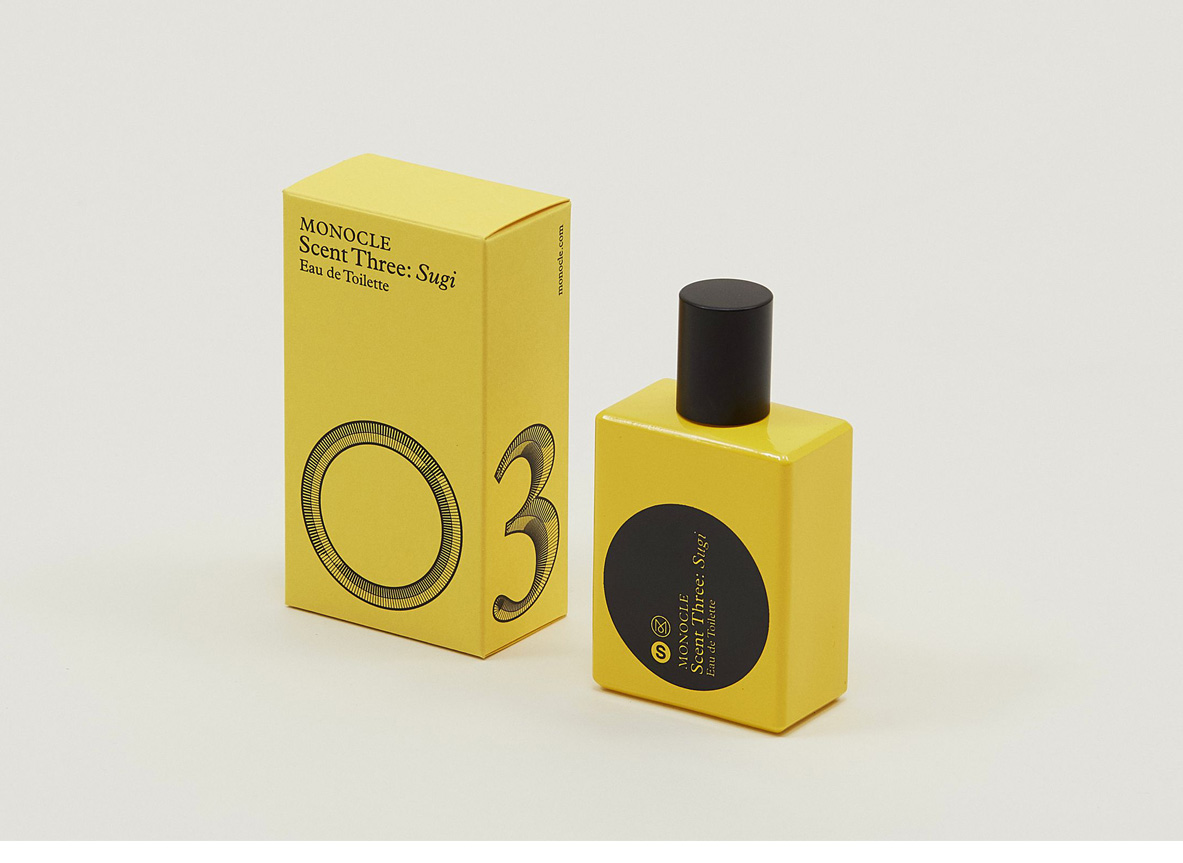 Shop the entire Monocle x Comme des Garcons collection at OPUMO.